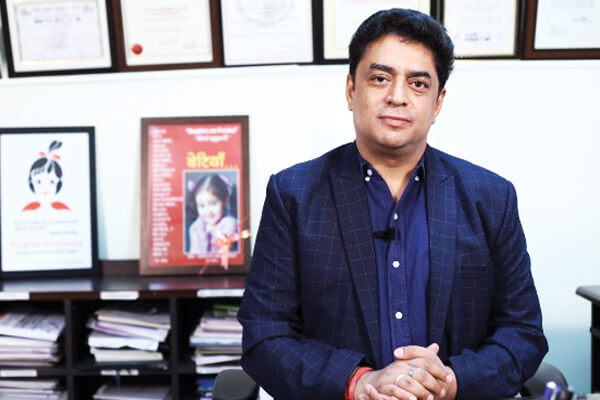 IEC strategies, social media has been at the forefront of educating people, especially during the lockdown. Government has been using IEC techniques to sensitise people on the Coronavirus. To know more on the role of IEC and its implementation, Elets Technomedia organised a webinar with Naveen Jain, Chairman and Managing Director, Rajasthan State Road Transport Corporation.
Role of Social Media Amidst Pandemic
Speaking on the initiatives taken in times of Coronavirus pandemic, Mr. Jain said, "Information, Education and Communication (IEC) is crucial in these times as there is a need to spread awareness among citizens. Various mediums are being used like TV, Radio, social media, etc. to serve the purpose." Adding on IEC, he said, "Social media is the cheapest and the best medium to propagate information. I believe that to connect people and spread awareness, social media is one of the most effective media.
IEC in the pre-lockdown period, Mr. Jain said, was seen when the caller tunes were changed and whenever people used to call someone, the caller tune used to highlight symptoms of Coronavirus infection and preventive measures need to be taken. "Such was the role of IEC to educate people about the virus." 
Especially considering the lockdown situation, social media played a very important role in engaging people by spreading awareness, regular updates, key messages, precautions and more. Also, Bollywood movie scenes and popular dialogues were modified to spread awareness among people, added Mr. Jain.
Further, Mr. Jain said, "We also used social media and other IEC strategies to keep people away from fake news and regularly updated right information, news, updates and more on our handles." 
Challenges
"Initially, people were not serious about taking precautions but with time when the number of COVID positive cases rose, preventive measures became a norm…A big challenge is to bring a behavioural change and a change in people's habits if we want to stop the transmission further.", told Mr. Jain.  
Also Read: SPARSH: 100 Days, 16 Districts, 1060 Sessions and 2.88 Lakh Children in SAFE ZONE
IEC Strategies: Pre & Post-Lockdown
Talking on preparations, Mr. Jain said, "IEC is prepared as per guidelines, feeds, and presentations from the Ministry of Health and Family Welfare, World Health Organisation (WHO), and other such institutions. Two aspects were emphasised in the IECs – symptoms and precautions." This was the pre-lockdown story, he added.
Mr. Jain, highlighting the significance of social media, said, "Social media is flexible and we can update it every minute…During the lockdown, IEC changed and focus was laid on making people aware of 'quarantine' and 'isolation' terms. What facilities are available during the lockdown. What services are available during the lockdown. What are the specific guidelines people need to follow, Key messages, etc."   
Also Read: RSLDC: Imparting Relevant Skills to Youth for Better Tomorrow
Mr. Jain added, "As people were made aware of the community spread of the Corona pandemic, people abided with the lockdown norms and made physical distancing and masks a priority. IEC strategies were crucial here as our advertisements told people that the lockdown is for their own safety."