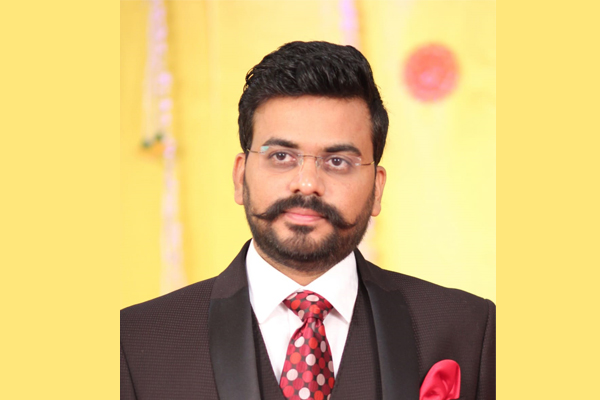 The transport sector is one of the worst-hit sectors by the Coronavirus outbreak. Though the state transport departments have taken significant steps considering the pandemic the contactless service delivery and using online platforms are the most crucial ones. Highlighting steps by Chhattisgarh, Shailabh Sahu, Assistant Transport Commissioner, Government of Chhattisgarh joined a webinar with Elets Technomedia. 
Initiatives Taken
Mr. Sahu said, "We are one of the state which is doing 100 percent digital transaction. In Chhattisgarh, we do not accept cash we only take the money digitally. Already we are way ahead in contactless transaction." 
"Also, we are providing most of the transport services through the national online portals Vaahan and Saarthi. We are delivering transport services online. We are also using e-challans. Our vision is to reduce the interaction of customer to officer the most we can. And in times like COVID pandemic, this is the need of the hour. Technology is the best medium to reduce the person to person interaction and yet get the functioning done appropriately", he added. 
Adding on he said, "Our Police department is also using e-challans and no cash is accepted. Contactless is the key for Chhattisgarh transport department." Citing an example he said, "In Raipur, we have implemented ITMS where we have a camera-based challan system", Mr. Sahu added.
Challenges
Talking about challenges Mr. Sahu said, "In Chhattisgarh, we do not have state transport undertaking. So it is challenging for us to provide contactless travel for bus or taxi but we are trying that bus ticketing should be online so that contactless ticketing can be done."
Also Read: KSRTC's Take On COVID Crisis: Highlights Shivayogi C Kalasad
In the post COVID era, the transport sector needs to work with the private sector so that PPP projects can be taken up and by the transport sector can be brought back on track, he added. 
Preparations for Pandemic
On preparations, Mr. Sahu, "Transport department can be divided into different sections – First is the office system where RTO is setup. So most of the services there should be contactless. Second is enforcement, we should use e-challans to reduce paper-based system or human to human interaction. We, in Chhattisgarh, is also planning to install an integrated border check post. Also, we will have the weighbridge challan system wherein the weighbridge will take the weight of the vehicle, smart systems will capture the vehicle number and integrate the data with Vaahan database and an automatic challan will be generated if the vehicle is overloaded and the weight exceeds the safety standards." 
"Further, talking about record keeping, many documents are mandatory to be kept as per the law and records needs to be kept. Hence, we are trying to amend the act so that the uploaded document can be considered equally important as a physical file. This will help to reduce the issue of files getting misplaced", he added.