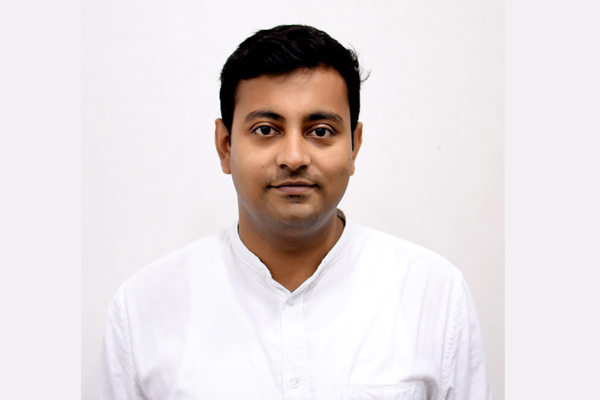 Chhattisgarh reported its first confirmed case of coronavirus on March 19, 2020 in Raipur, where a woman returning from London via Mumbai Airport was tested positive. Since then the authorities have been on toes to curb the Corona menace. Elets Technomedia organised a webinar with Rajat Bansal, Collector & District Magistrate, Dhamtari, Chhattisgarh to know the action plans to curb the pandemic in the district.   
Initiatives Taken
Speaking on the initiatives, Bansal said, "COVID-19 has an adverse effect on children. With the help of UNICEF, we have made small videos to educate them in Dhamtari district." A slogan was created by the government teachers "Hum Bhi Hain Corona Warriors" to spread awareness about Coronavirus in the district, he added.
On the status of rural area, Bansal said, "People in rural areas are much more aware. Around 400 villages have sealed their borders to stop the spread of COVID-19. We are creating employment opportunities in the organic farming sector." 
Further, "We have developed Kisan Bazar to provide an opportunity for the farmers to sell their crops and vegetables." In Kisan Bazar, farmers who are living near the Dhamtari district can register the crops and people can buy them sitting in their home, he added.
"We are taking stringent actions against fake news or false information spread on social media in Chhattisgarh. Many FIRs have been lodged against violators", said Bansal.
Also Read: Transport & Planning Need To Focus On Resilience : Sudhir Singh Chauhan
Challenges
Highlighting the challenges, Bansal said, "Managing migrant workers was a huge challenge for us. We made special arrangements for them in the quarantine centres and provided them with all the required necessities".
We have ensured social distancing for farmers in our district. As Chhattisgarh is the rice bowl of India, a large number of the population is dependent on agriculture.
We have over 200 rice mills in Dhamtari, which are fully functional. Some other industries have gradually opened by providing relaxation and social and physical distancing are properly maintained in the industries.
We are in talks with salons, hotels and pan shops and more relaxations will be provided to them in the coming days.
Also Read: Improving Water Availability in Bastar: Rajat Bansal
Preparations for Pandemic
On the preparations, Bansal said, "We had made strict guidelines for liquor shops. One senior police officer was deputed at each wine shop to manage the crowd and adhere to the guidelines of social and physical distancing…We have created zigzag barricading and drawn circles to maintain physical distancing in the district."
Further, he said, "Sanitizer and masks are available everywhere, voice feature of WhatsApp is being widely used, Google forms are being used, Geotagging has been used to make a containment plan of COVID-19."
Recently, Dhamtari district administration performed a mock drill professionally to check how vigilant officers are. It was to create awareness among the citizens and district-level officers, he added.