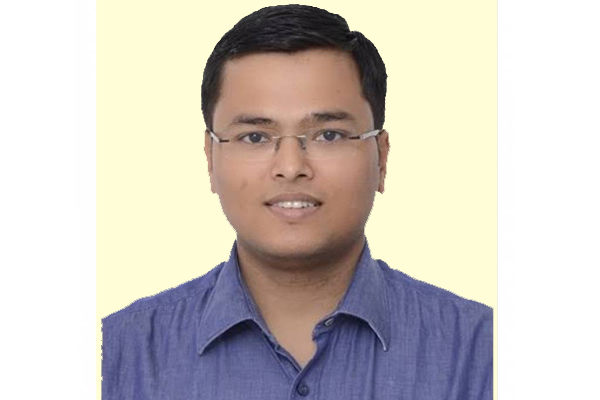 Uttar Pradesh has seen a rise in the number of cases from the last few days. With migrants coming in, the case surged which was a huge challenge for the government to tackle. Elets Technomedia organized a webinar with Arun Kumar, District Magistrate & Collector, Amethi, Uttar Pradesh to know the district's action plan to curb the epidemic in the city.   
Initiatives Taken
Citing the initiatives taken, Kumar, "To keep a check on the cases, we increased the sampling and testing in the district. We are bringing in new innovations to tackle the rising cases of COVID-19."
Kumar informed, "With the Central government easing the relaxations, we have also allowed industries to start operations with 30 percent of the workers and following all the norms set by the government." In the first two phases of the lockdown, all the industries in the district were closed and sanitized, he added.
Further, he said, "With harvesting season coming up, we have eased the curfew for farmers so that they can harvest and sell their products in the open market."
Challenges
"The numbers of migrants surged after March 30 and it increased by every passing day. At every point, we created shelters for migrants and our medical team started checking them. If some symptoms were found, we put him in our quarantine centres", Kumar added.
Also Read: How to make Cities more Resilient post COVID-19
Further, Kumar said, "We started providing food and ration to migrants. First, we put the people in quarantine centres and then provided them with medical facilities." Moreover, all the migrants, poor people were provided with ration at their doorsteps. We also started community kitchens for them to provide hygienic food. At one time, we were running 20 community kitchens and over 10,000 people were fed daily through these kitchens."
Talking on technology he said, "IT has played an important role in this pandemic. With the help of technology, we were able to store all the data of people who are coming to the district."
Addressing the unemployment of daily wagers Kumar said, "People who are under MGNERGA, registered with the labour department are given free rations. We are also providing free food to people who are not registered in any department."
Preparations for Pandemic
Citing preparations, Kumar started by saying, "We are upscaling our health care facilities in the district to tackle the crisis. We are in talks with private hospitals, to provide more health care facilities to people." People under home quarantine are being monitored regularly, he added.
Further, "We are in talks with many more industries and trying to woo them to invest in our district", Kumar said.
Speaking on the post-COVID era, Kumar said, "In the coming days, there will be a lot of changes. We have to change our strategy, lifestyle, work culture to cope up with the pandemic."