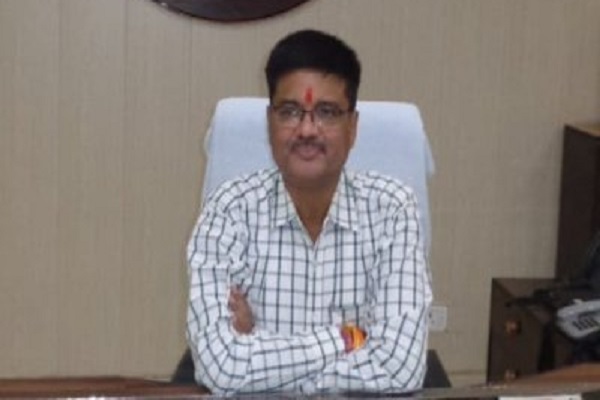 The COVID-19 pandemic is creating havoc in the state of Rajasthan. Over 15,000 positive cases have surfaced and 356 have died. Elets Technomedia organized a webinar with Rakesh Kumar Jaiswal, District Magistrate and Collector, Dholpur, Rajasthan to know how the district is putting in efforts to curb the pandemic in the city.   
Initiatives Taken
While addressing the initiatives, Jaiswal said, "During this lockdown, we have created many quarantine and isolation centres which can accommodate 3500 people."
"As banks witnessed crowds, we ordered them to shut down. But seeing the villagers' needs, we started a scheme of door to door pension. Under the scheme, at least 475 teams went to all the pensioners' doorsteps to deliver the pensions", mentioned Jaiswal.
Adding on initiatives, he said, "We are providing food to the needy people. We are helping migrant workers with shelters and food. We are also spreading awareness to people on home quarantines." 
Challenges
Citing crowd management as a challenge for the authorities, he said, "We have witnessed huge crowds at the banks, offices and market places and to control the crowd in markets, we had regulated timings for them."  
"Moreover, to regulate markets, we let the one side of the market open one day and the other side on the next day. Similarly, the vegetable market crowd has become a challenge for us, so we shifted the market to the stadium to control the crowd", he added. 
Also Read: Arun Kumar Highlights Amethi's Approach To Handle COVID Crisis
Further, Jaiswal said, "Hospitals also faced crowding issues. Hence, we opened 21 temporary OPDs in the catchment area in different Tehsils. We also started 16 mobile OPDs to cater to more cases."
On fake news issue, Jaiswal said, "Not only Corona, but we were also fighting against the spread of fake news from the last few days. So we banned the social media platforms of many fake news providers."
"The most important problem which we have realized was the unemployment occurred during this crisis. To tackle it, we have started the employment scheme through MGNREGA…We are assuring that workers', who are working under the MGNREGA scheme, are maintaining the physical distancing. We have made proper food arrangements; drinking water and attendance facilities are kept with proper distancing", Jaiswal added.
Preparations for Pandemic
Speaking on preparation, Jaiswal said, "Our main focus is to regulate the liquidity of facilities in the rural areas and provide the employment to the migrant workers."
Further, "We have created the mobile OPDs, testing and screening facilities at the border check posts. Especially those who have come from most affected areas of Maharashtra and Gujarat they are being sent to institutional quarantine facilities."
Moreover, "We are giving our strong effort to open the industries under which we did meetings with different stakeholders. The utmost challenge which we are facing in opening the industries again is because of the migration of the labourers", Jaiswal added.