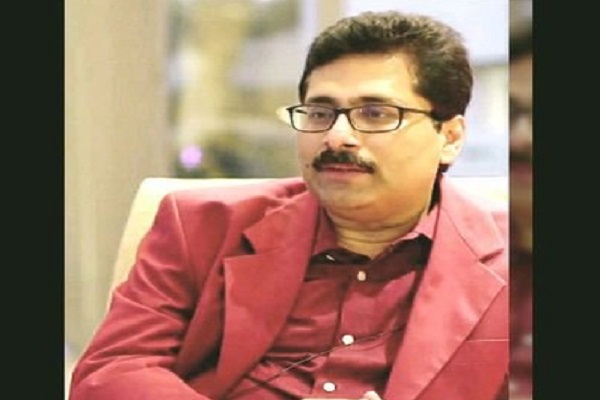 With the onset of Coronavirus pandemic, the civic bodies have been more than ever active in the collection and appropriate disposal of waste. Highlighting the effect of COVID on waste management, V Srinivas Chary, Centre of Excellence, Urban Governance & Infrastructure Development at Administrative Staff College of India joined in a webinar organised by Elets Technomedia.
Waste Management Scenario Amidst COVID

Mr. Srinivas showed a presentation during the webinar and commenced his address with a note "The waste is coming from various sites with varying degree of risks." Adding to this he said that the waste coming from households with COVID patients is also biomedical waste. And to deal with this type of situation is not easy.
Highlighting the reports stating about the presence of Coronavirus in patient's faeces, he said, "As per reports, virus presence was traced in sewage hence to deal with it is a major task… Many gated communities have decentralised treatment system without disinfection. They treat only the biological component and there are risks involved in it." There is a need to be more comprehensive and a need to build redundancy and a need to go beyond guidelines to stop the community transfer, he added.
Covid's presence has been there in faeces from many countries and this goes to the wastewater. "In India, we have water supply lines and wastewater lines running parallel in many cases. So mixing up of water can take place. However, disinfection of the virus can be done easily but we have to more vigilant and keep on disinfection regularly."
Also Read: Effective use of technology to transform cities, a COVID lesson: DS Mishra
Scope of Improvement
Putting forward his suggestions to improve the situation, Mr. Srinivas said, "All the water boards have to increase the residual chlorine and that has to be used for treating water at centralised or decentralised STPs to prevent the virus spread. Toilets should be cleaned using hypochlorite. Faecal waste shall be treated at FSTP – thermal treatment. Greywater treatment should be done using sodium hypochlorite. And, PPEs should be used by workers at every level." The government should also think of rolling out an insurance plan for the sanitation workers as well, he insisted.
Moreover, he said, "COVID presence can be tracked using wastewater. Samples can be collected from various areas and this can be used as a tracker for tracking the vulnerable communities."