It is a hard reality that more than three lakh lives are lost worldwide. The economy is drooping and is going through one of the worst phases. People are losing jobs and with it their capacity to buy shrinks. Many businesses couldn't make it through the lockdown, especially the small ones. Migrant workers baffled due to lockdowns struggling to reach back home. For many, the government aid like 'Shramik Special Trains' were their rides but many walked hundreds of kilometres and not every one of them could make it. Amidst all this havoc due to an unprecedented crisis – COVID-19 outbreak, governance has been challenging as never before, writes Adarsh Som of Elets News Network.
Drivers of the government, the policymakers and the executives are the bureaucrats. These are those background heroes who are working behind the desk, on-site to make the government work effectively. Elets Technomedia has been associated with many such IAS officers since its inception. However, considering the Corona crisis, India's position has been quite stable when looked at some of the more developed countries. The country has also been praised for some of the bold steps taken, especially the nationwide lockdown, to control the spread of the virus. But it is important to know how these were implemented and how the Government of India managed a massive population of over 130 crore to stay indoors.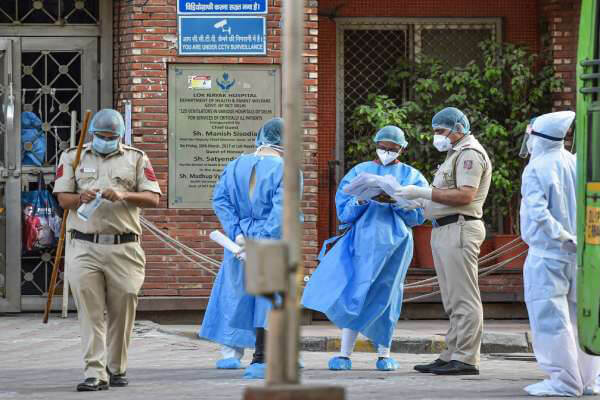 To stabilize the situation in the country and to make facilities available to the people as much as possible, keeping preventions in sight, the Government has announced various guidelines and measures. From social distancing, norms to free extra ration distribution to home delivery of essentials to AaarogyaSetu app for safety to tax rebates to telemedicine and the list goes on. However, to know 'Governance in times of Corona' it is important to know how all these measures came in action and what steps are being taken where? In an order to fetch answers to these, Elets interacted with some of the prominent policymakers and leaders in a series of webinars focusing on the COVID crisis and challenges in governance.
Healthcare Facilities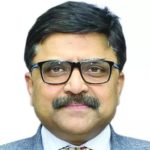 Since the onset of the viral pandemic, the Government of India has been proactively working on enhancing the healthcare infrastructure. Throwing light on the healthcare scenario in Andhra Pradesh, PV Ramesh, Additional Chief Secretary to the Chief Minister, Government of Andhra Pradesh said, "We have set up five state-level hospitals with beds and the essential equipment. We have set up the highest testing capacity for testing more than 8,000 people a day and further, it will get increased to 15,000." Adding on he said, "We have recruited more doctors, nurses and other healthcare staff to strengthen our medical response. We have reached out to every household for helping them with the essentials and given the guidelines for preventing themselves from this virus."
Also Read: HERE & UNL collaborate to fight COVID-19 using location-based technology
Role of Smart Cities Mission in supporting governance during crisis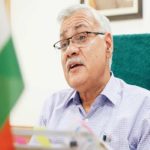 How a pandemic can distort the entire functioning of a city is evident at present. And, this put the disaster preparedness of Indian cities in question. Addressing this, Durga Shanker Mishra, Secretary, Ministry of Housing and Urban Affairs (MoHUA) said, "We need to take a lesson from the COVID crisis, effective use of technology to transform cities and strengthening our infra can enhance our preparedness and make us more resilient."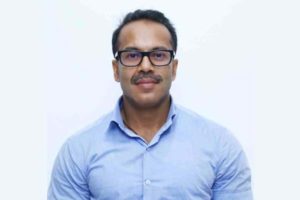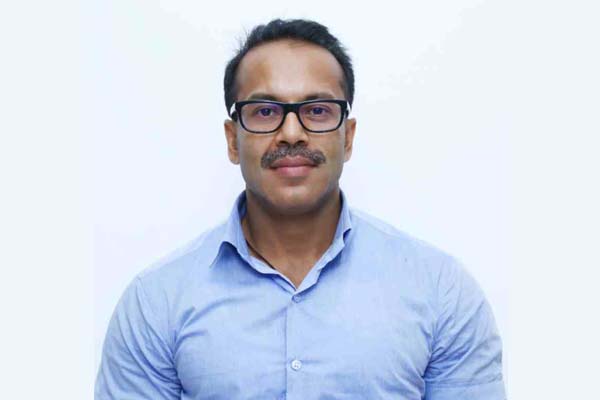 Kunal Kumar, Joint Secretary, MoHUA and Mission Director, Smart Cities Mission, talking on how Smart Cities have been supporting the government to fight COVID said, "There is a four-quadrant approach – Information – on what, how, when, where, why and all about the pandemic; Communication (two-way) – which includes civic bodies communicating to people and people are communicating to authorities as well; Management – managing the situation with the help of Integrated Command and Control Centres (ICCCs), monitoring lockdown, tracking people under quarantine and more and; Preparation for future – This is where we work on data collection and improving city's resilience towards such disasters."
Role of Technology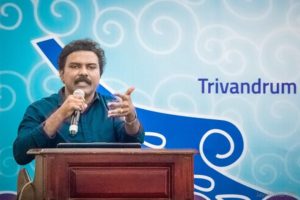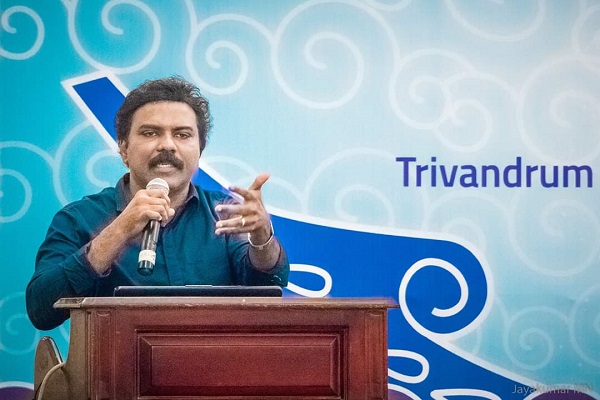 In this time of crisis when the whole nation is in a lockdown state, advance technological measures are the solution to keep operations ongoing. Be it work from home, monitoring of quarantined cases, online education, or more, everything that comes to aid during this time of COVID-19 crisis is powered by technology. And, there is a need to mandate digital interventions and technological methods of functioning by the Government of India, says Dr Santhosh Babu, former Principal Secretary IT to the Government of Tamil Nadu and CMD of Tamil Nadu Handicrafts Development Corporation (Poompuhar).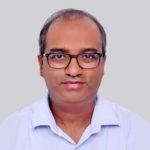 Looking at how technology has been a great enabler, the Government developed AarogyaSetu mobile application to track COVID patients in near proximity. The app has been helpful in identifying potential cases. Describing AarogyaSetu app, Abhishek Singh, President, NeGD and CEO, MyGov said, "Those who are registered with the app and are risk-free or not in near proximity of any COVID positive patient, their data is not shared with the Government server. However, if in case the person is in near proximity to a COVID patient, their data is shared to the Government server and alerts are sent and active tracking is done via Bluetooth." And, the shared data is also removed from the server after a few days, he added.
Ration and Food for All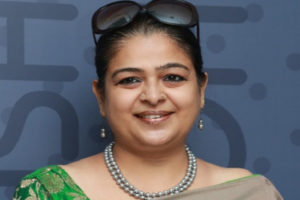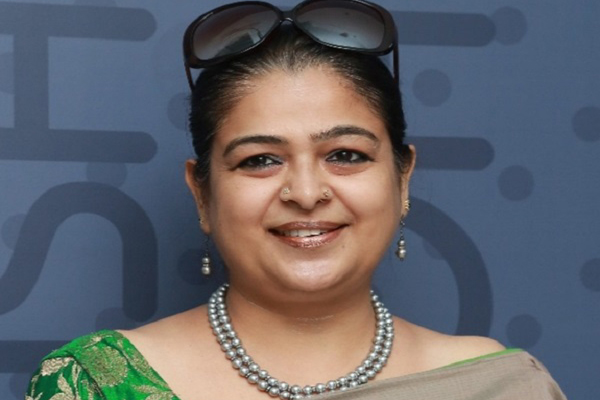 Talking about the ration requirements and food for all, Mugdha Sinha, Secretary, Science and Technology, Government of Rajasthan said, "Amidst the grim scenario of COVID-19 outbreak there is an urgent need to focus on the needs of the common man who has been impacted greatly. The focus needs to be shifted towards hunger, social welfare schemes, insurance policies and more to support the underprivileged and those in need." She highlights that food is the most basic requirement and authorities must focus their approach on ensuring food to all. Especially to those migrant labourers who are stranded in different states with no money, no food and no shelter for some.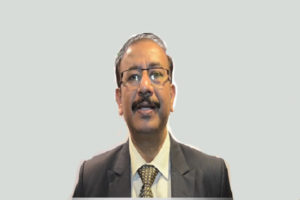 As the functions in the entire country halted following the announcements of the lockdown by the Prime Minister, ensuring food grains to all was a mammoth task, said Arun Kumar Singh, Additional Chief Secretary to the Government of Jharkhand, Department of Food, Public Distribution and Consumer Affairs. Acknowledging the scenario in Jharkhand, he said, as many as 263 lakh people are being provided ration under the National Food Security Act. Also, essential commodities like food grains, vegetables, groceries are being home delivered to over 73,618 families, he added.
A bigger issue that popped up was of the migrant workers. These people were stranded in big cities with no jobs due to lockdown, no money and even no shelter for some. Explaining the issue considering Jharkhand, Arun said, "We have set up 'Daal Bhaat Kendras' for distributing food to the poor and the needy. With the help of community kitchens, we are making it possible to feed a big number of people." He also informed that there are 805 community kitchens which are operating and serving people amidst the crisis and over  2,11,248 people have benefited from such community kitchens.
Supply Chains Management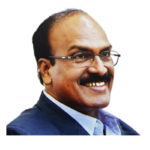 Commenting on how supply chains have been managed during the crisis, Dr B Janardhan Reddy, APC and Secretary, Agriculture and Cooperation Department, Telangana said, "As many as 300 vehicles were used to collect vegetables from 12 centres in the State and supply the same to people." He said leveraging technology to strengthen the supply chain management has been beneficial, especially in present times. "Telangana is the only state where online crop monitoring is done. We have a complete database of what crops are grown in which parts of the state, who is the farmer and how much is the produce", he added.
Effect of COVID on MSMEs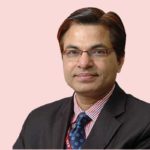 Dr Rajendra Kumar, Principal Secretary, MSME Department and Director, Entrepreneurship Development and Innovation Institute, Tamil Nadu, talked about the effect of Coronavirus on businesses. He said, "The impact of lockdowns due to the COVID outbreak has been severe on the businesses. However, due to the relaxations, we see a little business has started coming in. We see MSMEs have been very adversely affected as they do not have a lot of resources, money and support to sustain through such a crisis."
However, speaking on the revival of the MSMEs Dr Kumar said, "India would be a major beneficiary of the shift in supply chains and production lines from China and this will provide the MSMEs with a huge opportunity to return in the game. Firms coming out of China will take India as a benefitting resort and the states need to be prepared to take in such investments and utilise the opportunity optimally. This will also require the government to make MSMEs more competitive and enable them to have a position in the global market."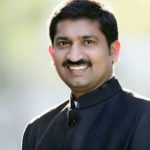 Addressing the issue, P Narahari, Commissioner, Urban Administration & Development, Government of Madhya Pradesh said, "A huge push has been given to the MSME Sector by the Government of India. Madhya Pradesh CM is also taking measures to help MSMEs to surf through the crisis. We are seeing this situation as an opportunity for the startups, local bodies and local homemade companies. Especially the sectors wherein we have been using goods imported from foreign companies as the focus is now on the indigenous companies and their products."
Corona – a challenge, an opportunity and a lesson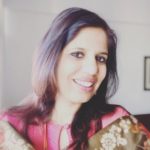 Finally, looking at the menace of COVID outbreak and the manner in which Centre, states, local governments, smart cities and private firms responded to the situation, it can be inferred there is a lot already learned and a lot to be learned. Our preparedness, though inappropriate but when paired with smart strategies and proactive approach resulted in avoiding the scale of damage other countries have suffered. The crisis has emerged out as a challenge, as an opportunity and as a learning. On this note, Dr Kajal, Director ULBs, Government of Uttar Pradesh, said, "Those areas, state or countries that have earlier experienced pandemics have responded quickly to the situation as they have lessons from their past. We should also be learning from it and preparing ourselves in a better manner to avoid any more damage in future in such cases."