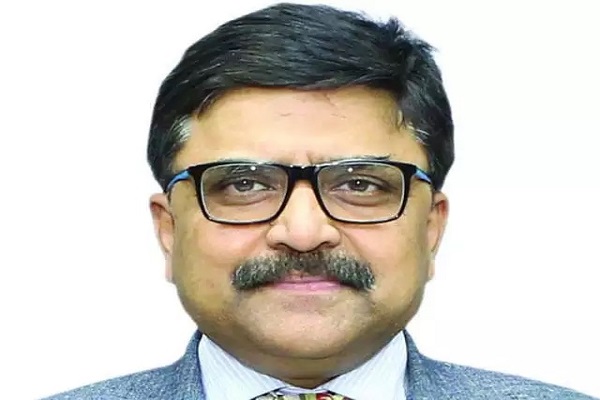 State governments have been on their toes since the onset of the COVID pandemic and are taking stringent measures to control the pandemic. To know about preparations of Andhra Pradesh to tackle the pandemic, Dr PV Ramesh, IAS, Additional Chief Secretary to Chief Minister, Govt of Andhra Pradesh addressed a webinar organised by Elets Technomedia.
Initiatives Taken
Talking on the initiatives taken, Dr. Ramesh said, "We started talking to the concerned departments before this pandemic has occurred in the country. We were the first state to start the quarantine process much before the nationwide lockdown was announced." 
Adding on he said, "We recruited nurses and the upgraded the healthcare equipment available… We reached out to every household for providing the essentials at their doorstep and gave them the guidelines for social distancing and other preventive measures amidst lockdown."
Moreover, "We traced 83,000 of the contacts and put them in isolation. Further, we started screening, quarantining, and other procedures followed", Dr. Ramesh added.
Dr. Ramesh said, "We have set up five state-level hospitals with beds and all the essential equipment."
Further, speaking on initiatives, he said, "Our main focus was to identify the migrants, counselling with them and help them to understand the meaning of Isolation."
Challenges
Citing challenges, Dr. Ramesh said, "This is a global pandemic and there will be a serious contraction during this financial year. This is the time where everybody needs to think very seriously. Everywhere the important economic activities are shut down whether it services, whether it is industries, the supply chains are distracted completely. And I don't think we have confronted with a similar situation in the past."
Also Read: Controlling COVID in Urban Areas
Preparations for Pandemic
Speaking on preparations, Dr. Ramesh said, "We have done three levels of strategy – First is we take care of the migrant workers; Secondly, we trace everybody and put them in isolation; and the Third step is we do is we set up the testing process for them."
In addition, he said, "We have the one of the highest testing capacity with more than 8,000 people being tested per day and further we are trying to increase it to 15,000."
Dr. Ramesh, "As far as the technology is concerned, we are using technology I think we are using it in various ways. We use technology in tracing the cases, testing the patients, and also in various other operations."
Adding on the preparations he mentioned, "We need to expand our healthcare ecosystem. We need a huge healthcare operation team for this."
"Today there is only the government who is managing the pandemic so there would be a role for the private sector but we can't deny the fact that there is a huge role for the government. They need to really control and create a new paradise for India for the health system", he added.