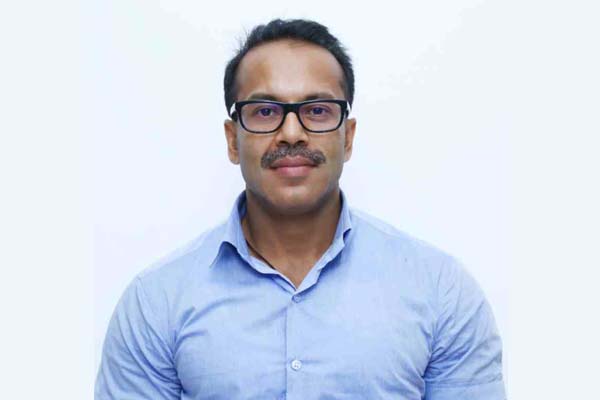 Smart cities have played a crucial role in enabling the urban local governments in the time of COVID crisis. The technology-driven interventions helped in active monitoring, data management, complaint redressal, doorstep service deliveries, better healthcare and enhanced management of people as well the civic affairs. Throwing light on smart city interventions and how they have built capacities of civic bodies, Kunal Kumar, Joint Secretary, Ministry of Housing and Urban Affairs (MoHUA) and Mission Director, Smart Cities Mission addressed a webinar organised by Elets Technomedia.
Smart Cities Mission Progress

Speaking on the progress of smart cities mission, Kunal Kumar said, "80 percent of the projects under the mission have been tendered, around 60 percent of the work is actually being done on the ground. However, due to the pandemic, many works are brought to halt." The mission though began in 2015 but by the time the selection procedure for cities stretched till 2018. So, the development works done and ongoing looking at the span of time is worth appreciation, he added.
"We should not only talk about numbers, we should look at the works taken up and completed. We talked about roads but about complete streets, we talked about buses but not about mobility, we talked about pipes and water storage system but water to the home. Also, the way technology is being leveraged to upgrade services is commendable. It is a new beginning towards a better and smart future", said Kumar.
Further on the progress of the mission, he said, "The testimony of how smart cities have progressed will actually come from how did it perform in the times of crisis. So there is a saying that "As the going gets tough, the tough gets going" and smart cities have lived up to this", said Kumar.
Role of Smart City Interventions to Fight COVID
Smart cities, to tackle the crisis have adopted a four-quadrant approach:
Information – It is important to know about the disease, where is it spreading, what it is doing, what healthcare facilities are available, how facilities can be availed etc.

Communication – This is two-way communication so that people may know about what actions are being taken by the authorities, what they should do, how do they get passes, what measure must be taken, etc. So citizens can talk to authorities and authorities can communicate with people.

Management – This includes the overall management of civic affairs including people, healthcare, lockdown norms, etc. For this, there is a lot of coordination involved between the departments.

Preparation – This is where we are trying to be prepared for disasters and pandemics in the time to come. We have to plan according to what we have experienced and we have to augment our services and preparations accordingly.
ICCCs serving as COVID war rooms
"The Smart Cities Mission was earlier criticised but the initiatives taken under the mission has proved their worth in times of crisis." Many cities have turned their Integrated Command and Control Centres (ICCC) into COVID war rooms, he added.
Also Read: Corona: What have you done to our economy and society?
Elaborating on how ICCCs came to aid for the authorities, he said, "ICCC has earned a better name for itself which is Integrated Community Centre (ICC). If I talk about Bangalore they turned the ICCC into a war room overnight and started using it against the pandemic." Bangalore has become one of the case studies for other cities on how they proactively changed their course of action overnight and started fighting the crisis effectively, he added.
Kumar further said, "ICCC has enabled cities to use predictive modelling as per the data fetched and collected by the centre. Also, it has enabled the police and corporation for enhanced surveillance and monitoring." Call centres are also being run, complaint redressal portals, helpline number management, telemedicine services and more were also developed and managed through ICCCs, he added.
Adaptive Approach of Smart Cities Amidst COVID
Answering a question on an adaptive approach of smart cities in times of crisis, Kumar said, "There has been a lot of decentralisation more than the normal times and cities have been taking actions independently and functioning more flexibly."
Also Read: COVID-19 is not the last pandemic, we need to be more prepared: Hitesh Vaidya
"We need to look at how we finance projects or infra. If we look at public transport as an example, there are cities across the world who have introduced carbon tax, parking charges etc. Just consider how can a person park his/her private vehicle on the road free of cost. So, these types of charges and taxes can help to scale up public transport", said Kumar.
Moreover, he said, "We need to adopt dynamic planning. Dynamic planning is easy to say but difficult to grasp. In simple words – either a place can follow a plan or a plan can follow a place. If a place is following a plan it s called Static Planning. However, if a plan following a place it is Dynamic Planning wherein the place is changing day by day and your plan is changing with it."
Talking about learning from the pandemic and the way forward, Kumar said, "I think we should not finance projects we should finance our workers, finance education not schools, finance mobility not transport, finance water not taps. If these lines are adopted people become more innovative to find out solutions and better measures to reach the outcome. But if we finance the input like schools rather than the education, investments will be absorbed but results might not come out as expected." Therefore, financing has to chase outcomes, he added.
"We definitely need to work on our disaster preparedness and upgrade our services, systems and functions as per our experiences from COVID and improve our resilience", Kumar concluded.