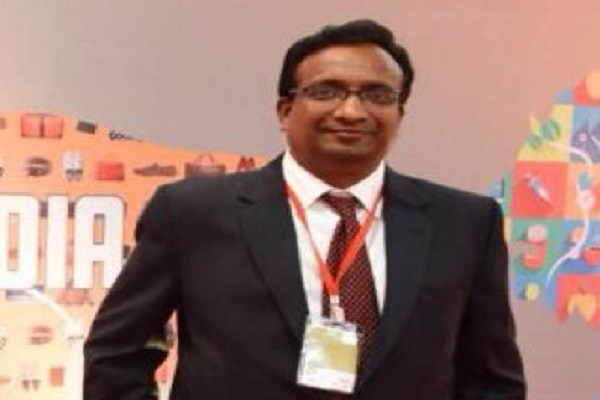 With the onset of COVID-19 outbreak, the Government met with one of the biggest challenges. And, to control the pandemic effectively, Local Governments have a major role to play at the grassroots level. Talking on strategies adopted by Wardha authorities to control the pandemic, Vivek Bhimanwar, Collector and District Magistrate, Wardha, Maharashtra addressed a webinar organised by Elets Technomedia.
Initiatives Taken
Mr. Vivek started off by saying, "Wardha has the lowest number of COVID cases in Maharashtra and four cases are only active, as on June 29". Credit goes to the people, ULB officials, frontline workers, he added.
"Our proactive approach and early action to ensure that all the advisory from the Centre and the State government is immediately implemented", said Mr. Vivek.
All the people who came in contact with a COVID patient were asked to either go to quarantine wards or if they want to be home quarantined, then their entire will be asked to quarantine. Most people chose for home quarantine option, he added. Further, talking about the supply of essentials, especially in the containment zones, Mr. Vivek said, "All the essentials were delivered to people at their doorstep."
Further, he said, "Our borders have been guarded by police as well as non-police people. The training was given to these people for screening people while enterting or exiting the district and other essential facts. We deployed people on rotational shifts."
Challenges
Speaking of challenges he said, "Initially, we did not have the testing facilities here. So, all the sample were sent to Nagpur. But we pulled up  our socks and started a new lab with the help of a government hospital." Now, the new lab is functional and it is testing as many as 120 samples a day. Nearly, 4500 samples have been tested as of yet, he added. 
Preparations for Pandemic
On preparations, he said, "Only creating facilities is not important but surveillance is very important. Identifying a case in its earlier stage is crucial."
Also Read: Rajkot Restraining COVID Outbreak : Udit Agarwal
Moreover, he said, "We are the only district who is not spending money from the govt treasury. All the NGOs came forward and organised camps for migrants and took care of their needs."
Adding on preparations he said, "We are testing people for Tuberculosis, Pneumonia. Also, we are testing pregnant women, old aged people, children below the age of 10, people with a travel history and all those who are suspected or vulnerable for getting infected." 
Highlighting Wardha's contribution, Mr. Vivek said, "Doctors from Wardha served in Mumbai when Mumbai faced a shortage of doctors."
Moreover, he said, "We have also used IEC initiatives for spreading awareness among the people regarding the virus and what preventive measures need to be taken."