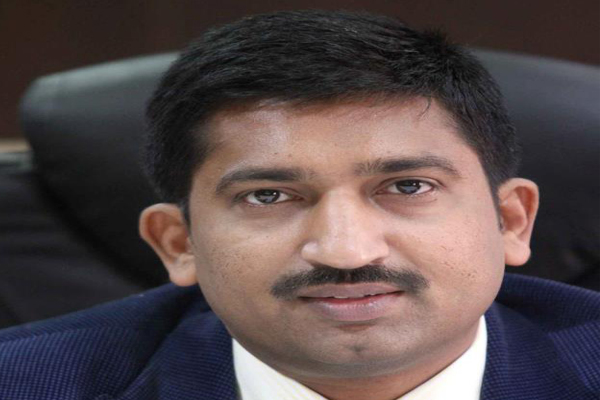 One of the worst crisis in human history, the Coronavirus outbreak, posed a major challenge for the Centre and the State governments. Various strategies were adopted, technologies were put to use, effective and immediate measures were implemented and what not. India, in the past two-three months, has put its best foot forward to control the pandemic and save lives. To bring in light the challenges faced by the governments when the Coronavirus started spreading in the country, P Narahari, IAS, Commissioner, Urban Administration & Development, Government of Madhya Pradesh addressed a webinar organised by Elets Technomedia.
Initiatives by Madhya Pradesh against Corona
Narahari commenced hi address stating that the motto of the State Government was – "No Panic Only Awareness". This was done so that each and every stakeholder behaves properly and contributes accordingly.
Narahari told the attendees that there are three aspects which were needed to cover for the pandemic situation when it comes to urban administration.
Behavioural Aspect
"The first one was the behavioural aspect which included – Creating Awareness among the citizens which was the most important thing; Motivating officers to work effectively to fight the pandemic; and Media Management", he said.
Administration
Continuing the topic, Narahari said, "The second was administrative things that we did. During this time two things that were most respected across the world, urban administration and sanitation workers…Apart from door to door collection of solid and liquid waste, Indore model was copied by many other cities like Ahmedabad, Surat involves door to door delivery of fruits, vegetables, medicines as well."
Narahari, further speaking on the second aspect, said, "Monitoring and tracking of the infected areas were ensured. Also, the medical staff, administrative staff or anyone used to go to the infected areas, sanitation workers sanitise the place before the visit." Citizen grievance management was another important thing wherein we actively worked, he added.
Inter-departmental Coordination 
Narahari said, "Inter-departmental coordination is the thing I would say is important Urban administration is the trunk of the tree of the entire Administration. Various department of administration is interlinked with the Urban administration during this entire crisis.
As the Prime Minister and Chief Minister of Madhya Pradesh have repeatedly saying that every crisis brings some opportunity. "We have to see that how this crisis is enabling us to look at how it's creating opportunities and positive solutions", he said.
Talking on the use of technology, Narahari said, "We are leveraging technology-based solutions. Capacity building of urban officials on disaster management, planning and monitoring of urban infrastructure are what we are looking at when it comes to leveraging technology. Developing a robust system, dashboarding and reporting made the management easy in similar situations. This pandemic has taught us how to live in crisis.
"We have started a call centre at the office of Bhopal Smart City for grievance redressal, complaints from people and also for emergency purposes", he added. "Moreover, we tied up with WhatsApp and Facebook and we also converted Madhya Pradesh Jansampark page into COVID-19 crisis management page", said Narahari.
Hence, "I must say that IT is one of the most important tools we have used to fight the COVID-19 pandemic", told Narahari.
Challenges
On acknowledging challenges faced by the authorities, Narahari said, "The reverse migration is one of the major challenges we have to handle at this point in time. We also used IT to provide food, shelter and essentials to the poor and the labourers."
Also Read : A successful approach to fighting COVID-19 pandemic
Further for the migrated labourers and those who have lost their jobs due to the lockdown, the Government of Madhya Pradesh is trying to look for opportunities to generate employment in Pradhan Mantri Awas Yojna (PMAY), National Urban Livelihood Mission (NULM), and Swatch Bharat Mission programmes.
"We are going to see that public transport will be open to limited areas. We can't deny the fact that there will be losses", Narahari said. "Definitely we are facing the financial crisis and as far as our revenue is concerned we have a huge dip in the revenue as in March end. In April and May also we have very meagre revenue in the state's ULBs", he added.
Concluding his address he said, "I am very sure that all of us will come up with new Ideas and Innovations and will ensure that in the coming days there will be a better society created than what we are living in now."
"Exciting news! Elets eGov is now on WhatsApp Channels 🚀 Subscribe today by clicking the link and stay updated with the latest insights!"
Click here!