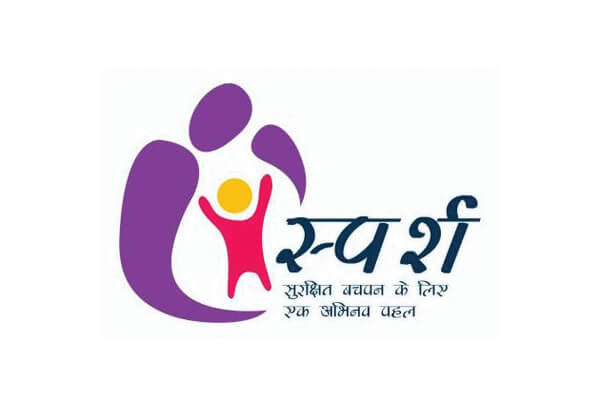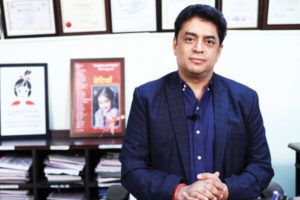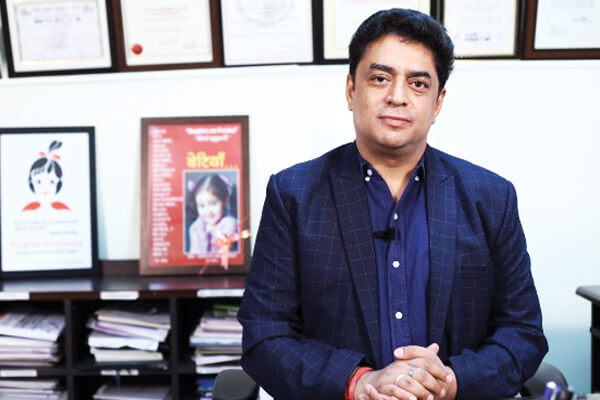 Child sexual abuse is a growing social challenge in the country. To address this issue, Naveen Jain, Secretary for Labour, Skill, Employment and Entrepreneurship, Factory & Boiler Inspection & Medical & Health Services (ESI), and Chairman, RSLDC, Government of Rajasthan launched the voluntary campaign 'Sparsh'. Elets News Network (ENN) throws light on the campaign's initiatives and way forward.
Each day we feel disturbed at the rising incidence of child abuse cases in the country. Mental, physical and emotional torture of innocents is way beyond our imagination. Some blame it on heavy reporting and raising awareness but surely there is much underneath we have yet to dig out and feel even more pained and ashamed. These reports trickle from each part of the country without any exception. Kerala, a state supposed to be a high-rank state on human development indicators, has also miserably failed in matters of child safety from sex pests. Kerala police registered 3,366 cases under the Protection of Children from Sexual Offences (POCSO) Act from April 2018 to March 2019. In Rajasthan also situation is no better. Every day there are reports of sex abuse with children as young as three to four years of age. Recent reports from Jhunjhunu and Bikaner have been shockers as in one case it was a teacher who was abusing boys and in other, it was the girl's father and the matter was reported only after her teacher came to know of this crime. It is no less a shame for society as a whole for failing to protect childhood from such traumatic experiences. In Jhunjhunu case the crime continued even though the matter was reported to the internal complaint committee by young victim but none bothered ever and it was only when the boy could not bear it more and mustered courage to speak up, that the crime came to light and 12 more boys confirmed sexual abuse with them by the teacher.
Recently, the Human Rights Wing of Rajasthan Police has revealed in its survey that 89 percent of the sexual crimes against minors its close relatives who are involved. This must send shivers down our spine. As this report indicates that girls from the infant age to adulthood are targets of such crimes committed by people who they trust or who are closer to them. Rajasthan has also seen the spread of a network of criminals dealing with child sex abuse imagery and creating an unsafe web world. These are the sources offering a clue to the criminals to apply methods and means to lure and abuse a child and often it leads to a threat to life also.
In the wake of these rising incidents and its implications, it is so urgent to educate our children about the nature of physical abuse and their preparedness to deal with such occurrences. This is part of preventive action to equip and prepare our children to sense and respond to the threats around them. Based on the right and tested knowledge, such crimes can be controlled and watched to send a strong message to the criminal mind that it can no longer continue to happen. This pain of innocence being robbed and the purpose of keeping our children safe was the genesis of this campaign.
Pain and Purpose
While we see media coverage of the stories of child sexual abuse, most of us react to it and fume sitting in our comfort zones. We sometimes feel helpless also as we do not know how to address this issue at a level it requires to be dealt with. Naveen Jain, an IAS officer could hardly bear it all. He believes in action than mere lip service. Using his strength of being a civil servant, he built direct connect with children, teachers, and parents through schools as that appeared only immediate solution rather than cribbing about it and watch it happen every day. Thus emerged a voluntary campaign 'Sparsh' to address the issue in the right earnest and talk it out clearly with children and through them with teachers and parents both to create a safety zone around children using scientific knowledge and understanding.
Naveen Jain is Secretary for Labour, Skill, Employment and Entrepreneurship, Factory & Boiler Inspection & Medical & Health Services (ESI), and Chairman at Rajasthan Skill & Livelihood Development Corporation (RSLDC), Government of Rajasthan. He initiated the campaign which resonated well with concerned citizens who joined him in this drive. He created a social media platform to energise the teams and used it powerfully and meaningfully to create a buzz in the society for the campaign. It all started by engaging volunteers and a pool of people and at first, step leading them all into the process of finding a suitable name for the campaign on 'Good Touch, Bad Touch' to begin with and creating frames for the campaign and carrying it with shared responsibilities by following standardised approaches.
Using his clout as an administrator, he connected with a larger audience through Facebook and managed to get the like-minded on board. The volunteers or 'Sparsh Soldiers' have been the most crucial cogs in the wheel of this campaign. They all, coming from varied streams, varied qualifications and work profiles work for one common goal i.e. to make childhood safe. They all chase collective targets and volunteer their time to speak to children following a predesigned, pre-set module agreed upon and continuously refined by the Sparsh team. Children in the age group of 5 – 14 years are the targets of this campaign. And, none of the volunteers go unprepared. It's after undergoing orientation, teams start off to have school sessions. First, they all join as team members supporting the team leader and under-experienced ones they catch all points to carry on themselves independently but as part of a larger whole. This is how it has spread to other districts through chain-reaction and involvement of self-driven concerned citizens.
Training-Guide: Clarity is Key
Initially, the training of the teams was all verbal and one on one, now all FAQs, process, methods and key messages based on understanding and experiences are compiled in Sparsh-Guide. It elaborates on every aspect of the campaign and how to make an impact, as that is the larger goal. It also explains how to build a conversation with children of tender age and mature ones and how to make them understand the nuances of this issue without leaving any scope for confusion or fear. Clarity is the key on part of the trainer and receiver both to complete the loop of communication. As the matter is so grave and serious, nothing can be left to chance. The guide contains all answers to possible queries from children and suggests the best solutions based on the reference material from expert agencies and inputs from child psychologists. Jain passionately keeps sharing his views and addresses queries directly or through teams from trainers and schools on social media and beyond.
Happier-Safer
The campaign has reached more than 2.88 lakhs children in the state in 100 days educating them to differentiate between 'Safe and Unsafe Touch' and using protection methods. During this time span, more than 1,060 sessions were conducted in 16 districts while the numbers are growing each day and the journey is at full pace still. Jain shares that 'I want every child to grow up safe and choose best of everything that life has to offer with no childhood burnouts, hence teaching them the basics of good touch and bad touch to ensure they do not become victims of child sexual abuse'. He is leading a team of young dynamic volunteers spread across different districts of Rajasthan and together they are making the best use of their time and energy for this noble cause and sense of commitment to not let their children suffer anymore. Everyone is assured that this massive effort will help build a safety zone around children and they will grow up happier and safer.
In his earlier portfolio as Managing Director of National Health Mission, Rajasthan, Jain has also successfully led 'Daughters are Precious' campaign to save unborn girl child fruits of which are visible in improved statistics of sex ratio.
With inputs from Sparsh Team.
Also Read: Online portals launched to fight crime against women