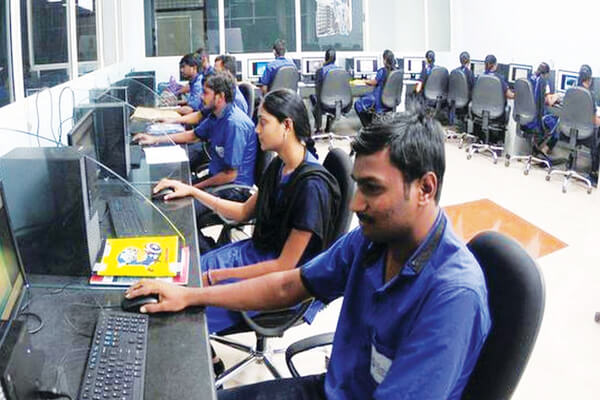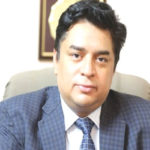 Rajasthan Skill and Livelihood Development Corporation (RSLDC) is considered to be an icon in the country in terms of building and imparting relevant skill sets to the youth of the state. Based on the background of the youths and their career objectives, RSLDC provides customised skill training, including soft skills as well as domain knowledge. In an exclusive interview with Kartik Sharma of Elets News Network (ENN), Naveen Jain, Secretary, Labour, Skill, Employment & Entrepreneurship, Factory & Boiler Inspection & Medical & Health Services (ESI), Chairman, Rajasthan Skill & Livelihood Development Corporation (RSLDC), Government of Rajasthan, gives insights on various initiatives being taken by RSLDC in providing skilling and employment to the youth of Rajasthan.
In the field of skilling, Rajasthan Skill and Livelihood Development Corporation (RSLDC) is considered as an icon in the country. Could you tell us about this corporation, how does it function and what was the concept behind incorporating such an entity for skilling?
In 2004, the Government of Rajasthan had constituted Rajasthan Mission on Livelihood (RMOL) and our Chief Minister was the Chairman of this. The objective of this mission was to provide various skill training programmes and employment to the youth of the state. After five years, a budget announcement was made, the 'skill' part was added and it was then called Rajasthan Mission on Skill and Livelihood. In 2010, this mission was converted into a section 25 company. After two years by another budget announcement, it was finally converted into a corporation which is known as RSLDC. The objectives remained almost similar to what they were at the beginning –
 To provide skill training to needy youth
 To provide employment after skills are imparted
 To encourage self-employment among the youth
These three broad objectives were defined while making the RSLDC in 2012.
In 2014, another development took place and the CM of Rajasthan was made the Chairman of the Corporation. Also in the same year, the entire department was reconstituted and now it is known as the Department of Skill Entrepreneurship and Employment (SEE).
RSLDC is working for the skill training and creating employment opportunities for the youth and other skilled personnel of the state. What are the major activities undertaken by this corporation?
The major activities that have been taken up by RSLDC include:
 Establishing skill development centres in different parts of the state with the help of government agencies and private training partners.
Connecting the youth either to placement or self-employment once skill training has been given.
Analysing the skill demand and supply gaps by having constant interactions with industries and working for those skills which are going to be in high demand in the future.
RSLDC works as a centralised nodal agency. If any other department wants to implement some skill training programmes, they don't need to set up their own infrastructure. They can transfer their budget to RSLDC and the corporation can arrange training programmes according to the objectives of that department.
RSLDC runs various kinds of skill training programmes, can you name some of them for the benefit of the readers?
RSLDC runs various schemes based on different objectives. The first scheme is known as Employment Linked Skill Training Programme (ELSTP). Started in 2012, it is partly funded by the Rajasthan government. Very strict norms are followed in this programme and it is warranted by the training partners that they will establish a skill training centre, fulfilling all the requirements. These norms are quite high in standards. They also have to follow the National Skill Qualification (NSQ) framework. And after the training, 50 percent youths have to be given placement and 20 percent have to be given selfemployment. Payments to the training partners are made –
When they fulfil the training criteria
When they fulfil the assessment criteria
When they fulfil the assessment and self-employment criteria
The second scheme is known as Regular Skill Training Programme (RSTP). The main objective of this scheme is to run the various programmes with the help of Krishi Vigyan Kendras, Universities, Colleges, Technical Institutions and Non-Governmental Organisations (NGOs).
This programme has been made for specialised categories of the population like women, disabled persons, and even inmates living in correctional homes. It is a targeted scheme where the trainee age group has been fixed from 15 to 45 years.
Around 31 fields are covered and around 127 types of programmes are made available in this scheme. ELSTP and RSTP are both free programmes; the trainees don't have to pay anything. Furthermore, the training partners are given the responsibility for mobilising the required youth to attend the classes.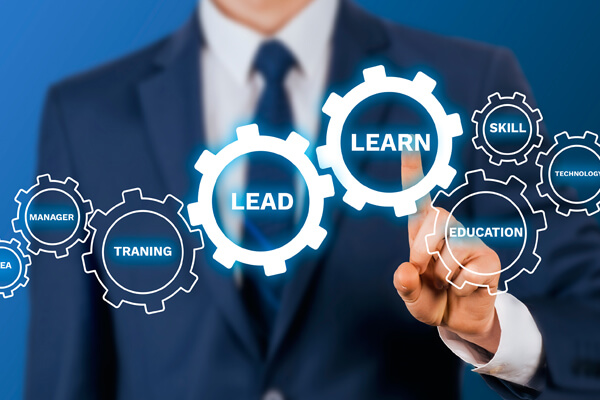 The above two schemes are totally funded by the Rajasthan government. The third scheme is known as Deen Dayal Upadhyay Grameen Kaushalya Yojana (DDUGKY). This scheme is financed by the Rural Development Ministry of the Government of India. It also has very strict norms. Here, youth in the age group of 15 to 35 years who belong to rural areas are selected, mobilised and given training in their desired area of interest.
This programme is also implemented through various training partners and demands timely assessment as well as placement. If placements are not achieved according to the norms, heavy penalty and recovery with interest may be imposed on the training partner. Here, the training partners have to be very cautious about achieving their targets.
The fourth scheme is very famous; it is called Pradhan Mantri Kaushal Vikas Yojana 2.0 (PMKVY 2.0). The scheme is funded by the Ministry of Skill Development and Entrepreneurship (MSDE). It was launched in 2015 and is running in its second stage now. Some part of PMKVY is implemented directly by the Government of India while a big part is still given to the states so that they can run this scheme according to their needs.
These four basic schemes are run, of which two schemes are of the state government and the other two are Central Government schemes. Besides these four schemes, RSLDC has decided to go for some other innovative schemes which I will like to explain in further questions.
RSLDC has decided to go for some innovative schemes and recently a scheme has been launched for college students. Could you kindly elaborate on this scheme?
The main target group of our four schemes, ELSTP, RSTP, DDUGKY, and PMKVY 2.0 was mainly youths who are school dropouts, who have some skills but they have to be further strengthened. Or the youths from rural and urban areas who are not able to get some glorified placement so that they can fulfil their financial obligations to the family. But it was found that there is a segment that has been completely left out, which are college students. In Rajasthan, there are more than 300 government colleges and lakhs of students are studying there. But it was found that after doing BA, B.Com, B.Sc., or BBA, the graduates are not considered employable as they have some academic knowledge but they lack industrial knowledge. To fulfil this gap, College Education Commissionerate has come up in collaboration with RSLDC to launch the Mukhya Mantri Yuva Kaushal Yojana (MMYKY).
The scheme was given go-ahead in the budget 2019-20. Here colleges will provide infrastructure, including projectors, computer labs and electricity, which is readily available with them. But the trainers and training material will be provided by RSLDC after conducting thorough surveys in the concerned colleges. This scheme has completed its first phase by conducting these surveys in different colleges and their demands have been assessed. Many students have come forward and shown their willingness to participate, based on which, we have invited applications from our training partners.
Our existing training partners have shown their interest and as a result, around 118 colleges have received around 300 batches in which more than 8000 students are enrolled.
This scheme is unique because no state in the country has gone for an official state-sponsored scheme for college students. Final year college students have been targeted so that when they pass out in the coming year, they possess three to four months skill experience or some skill certification which can increase their chances of getting a good placement.
Could you please elaborate on some of these initiatives? Are there any other innovative initiatives taken by RSLDC?
There are many areas and parameters where RSLDC is still lagging behind. If we really want to train our youths for the jobs ahead, we have to take some concrete measures.
Since its inception, RSLDC has trained more than four lakh youths, out of which more than 1.87 lakh have been assessed and above 1.5 lakh have been given placement. These figures are very good but still, there are many youth segments that are left out. One segment has been covered by MMYKY, but when we go to the field, we get feedback that there is no flexibility in the newer training sessions.
As a part of the training, we teach both soft skills and domain knowledge, which goes on for three to nine months. Sometimes, the youth has domain knowledge but he doesn't have soft skills and as a result, he gets rejected in interviews. To remedy this, RSLDC decided to have dedicated vendors for only the soft skills part. It means we will have a flexi-course where you can come for three things:
 English speaking
 Basic knowledge of IT
 Personality development
In this flexi-course, you can choose either English or IT or personality development or all three or any of three.
Another area that has been taken up is blue collar entrepreneurship. We believe that ideas can come to anybody; it is not limited only to B. Tech students or highly technical people.
We had recently conducted the Blue Collar Entrepreneurship Seminar and it has been decided that RSLDC will prepare a project proposal that would be presented to the state government in the next budget (2020). If everything goes right, we will convince the government to take certain measures to encourage the incubation of ideas coming from the youths of ITI or from the RSLDC skill centres.
It means that even the guys who are passing out from one or two year course at ITI or maybe three to six months training at RSLDC, they will be given some support in the form of co-working areas, subsidies, and financial or legal mentoring by the experts.
The third initiative which has been planned concerns the youths from Rajasthan who aim to join the Army or the Police. To join the Army and Police, aspirants have to appear in competitive exams. It has been found that the coaching centres for these two examinations are charging very heavily. They take money not only for coaching but for hostel facilities also. In some places, the price ranges from Rs 30,000 to Rs 1.5 lakhs. In this regard, RSLDC would like to either have its own centre or tie-up with already established centres, as the government may allow.
Also Read: Strengthening Skilling Avenues for Youth in Rajasthan
In the fourth initiative, we are trying to improve our overseas placement bureau. RSLDC has an overseas placement bureau that is working very well. It helps those workers who are going abroad to take up some employment. In the time of need or in any crisis, the desired help is provided to those workers and youths who have gone abroad. Many youths from Rajasthan are going to the Gulf or African countries for jobs and there they may face some problems, in which, the overseas placement bureau is helping.
We are also providing pre-departure orientation training to these youths in Jaipur and Sikar. People had to go to Delhi before opening these two centres, because this training is compulsory for going abroad. And in the near future, we are starting the same centres at Junjhunu, Churu and Nagaur as well.
It is good that the youths are being skilled but are there any issues which they need to be told? The RSLDC is making a good effort already but what is the message for youths who want to get trained or skilled?
Sometimes when we design things, we normally wonder why such great training programmes don't get the desired youths or why our youths are not getting employment in the desired numbers. The answer is that the youth in Rajasthan have to understand that these days, some knowledge of the English language, IT skills, and personality development traits are necessary. Your body language is important; your behaviour towards the women in the office has to be very good because any wrong gesture may land you into trouble.
The youth today has to understand that if they struggle for the coming four to five years of their life, the next 50 years of their life can be turned into something beautiful. So my message to the youth is – try to struggle and adapt yourself to the new conditions.
Also Read: Rajasthan: Well on its way to boost Skill, Employment and Entrepreneurship