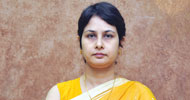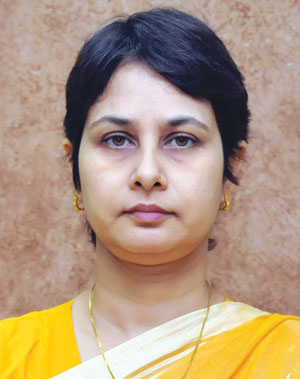 Vandana Krishna
Principal Secretary, Department of Women and Child Development, Government of Maharashtra
Please share with us some  e-Goverance initiatives taken by your Department.
Under the Integrated Child Development Scheme (ICDS), which is one of the world's largest such schemes, the Department runs about 1,00,000 Anganwadis and mini-Anganwadis in the state. Every Anganwadi has two workers and provides food, education (pre-school education) and some other services to children below 6 years. It is a huge set up with more than 60 lakh beneficiaries. In addition to the children, ICDS also targets pregnant mothers. Tracking the multiple services, tracking lakhs of beneficiaries, tracking supplies, schedules etc., is an extremely challenging and complex task. The Department is making use of software and mobile phones in this sphere in a big way.
The Department is also working on a Geographical Information System (GIS) based solution which will create a spatial database of all Anganwadis. The system would have data on parameters such as stocks of essential supplies, workers, number of beneficiaries in the particular Anganwadi, number of malnourished children being served by the Anganwadi and so on. Once the system is operational, it would be possible to click on a map and see the Anganwadis in the area, and also access information related to individual Anganwadis.
The Department also runs a number of orphanages, which we call Children's Home or Children's Institution. The registered number of children in such homes is about 90,000 and actual occupancy may be 60,000–70,000. This is a large number of children to track. In order to do so effectively, we are planning a special software – the Child Tracking Software where information related to each child would be available.
Could you share some major success stories with us?
The Department has put up a lot of data related to children in children's homes and also those being served by the Anganwadis online. The ICDS website has data regarding severely or moderately underweight children, and it is now planned to implement a biometric-based system for more effective tracking of the children.
The National Rural Health Mission (NRHM) office has implemented a completely paperless office and they now work entirely on e-files. This is a major success and one would like to see it replicated across the government.
What would be the biggest challenges for e-Governance?
It will take 5-10 years for the system to stabilise and gain acceptability. People are learning all the time. Even the so-called experts are also learning how to work with the government system. This entire process is based on trial and error and is hence time-taking. Some time back, we wanted to implement an e-tendering system so that all purchases could be moved online, and the entire process would be accessible online to anyone interested. We got expert help and also support from the IT Department but every now and then glitches kept cropping up. People also raised issues like how to ensure sanctity of the tender process if the website controllers had access to all data and suchlike. So, we have yet to resolve such issues, which pose serious challenges in mainstreaming of e-Governance.