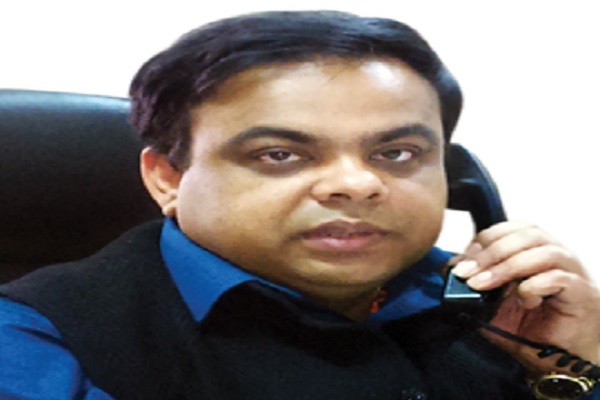 Use of Information Technology and citizen partnership are two specifihc approaches that can help Police department in curbing crime rate. Through these efforts we are ensuring efficient governance, says Subir Kumar, Secretary, Home Department, Government of Rajasthan in conversation with Harshal Y Desai of Elets News Network (ENN). Excerpts
Home Department has a crucial role to play in ensuring efficient governance within various departments. Kindly apprise us in this regard.
Home Department is responsible for handling, supervising and monitoring several other departments i.e., Police Department, Anti Corruption Bureau, Prison Department, State Forensic Science Laboratory and Public and Home Guard. We are ensuring better coordination among all these departments.
The department indeed has a crucial role in ensuring efficient governance by supervising the smooth functioning of all the aforesaid departments. This responsibility is a bigger challenge. We, however, are devoting enough time in planning and streamlining the operations in all these agencies. The responsibility to manage several departments makes the role of Home Department crucial.
What are the latest initiatives undertaken by your department to strengthen the Forensic Science Laboratory?
The state government is quite serious about improving the Forensic Science Laboratory. We have recently added another feather in our cap by establishing an advanced polygraph centre. Prior to this, we were actually dependent on other laboratories, but with this new facility, the police department will be able to handle various cases independently.
Earlier, we had set up the DNA finger printing facility at the State Forensic Science Laboratory (FSL).
Kindly share with us the improvements made in the Prison Department of Rajasthan over the years?
Prison Department is indeed one of the major focus areas for Home Department of Government of Rajasthan. We have always ensured that the prisoners do have access to safe and humane conditions inside the jail boundaries. We are focussed on providing correctional services to the prisoners. We believe in making the prisoners better citizens after their release.
Education and Training for the inmates is another area where the Government of Rajasthan has given its due attention. Several education activities including literacy and elementary education, higher education, computer training, etc are conducted within the jails. Few jails are also conducting courses on Industrial Training Institutes (ITI).
Rajasthan police has also planned to recruit officials to tackle crimes against women?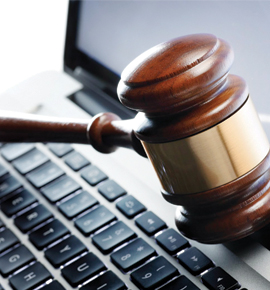 What are your views on this? Rajasthan Government is planning to hire protection officers in districts and supervisors in blocks to empower women by ensuring security for them. These officers will only be dealing with atrocities against women.
We already have dedicated helpline numbers for women. Besides this, there are Mahila Salah and Suraksha Kendra (MSSK) in RajastRajasthan which have been established to safeguard the interests of women across the State. Rajasthan police has also started WhatsApp Helpline Number for women in distress.
Your department had planned to buy a Geo Locator and launch the mobile app to track missing documents?
Kindly share the progress on this project. We – leveraging the available technology – are planning to buy a Geo Locator, which will help us nab the culprits by identifying their nearest locations. With this service, now police department can decipher the location with the resolution of 10 meters. Earlier, we used to locate the person on the basis of tower and the range of tower would be 2 – 3 kilometres.
We have also introduced a special app through which people can lodge report about their missing documents. These reports will be treated as registered FIR. So, now people don't need to go to police department seek the copy of the FIR – which is later submitted to passport office. By submitting the report online, they can get a registration number and get the copy of the report online. You can also submit report for other documents i.e., Aadhaar Card, Driving License, etc. Further, we have also started Sampark Portal where people can update their complaint. These complaints will be evaluated by the police department. Evaluating the nature of the complaint, police department will get in touch with person and lodge FIR.
Further, we have also started Sampark Portal where people can update their complaint. These complaints will be evaluated by the police department. Evaluating the nature of the complaint, police department will get in touch with person and lodge FIR.
What are your views on involving common citizens in strengthening police department?
Citizen partnership is very important, and with the help of IT tools, we can surely make the most of this concept. With the help of smart phone and other mobile devices, reporting crime has become easy. If we do that, police department will be in better condition to control the crimes or take necessary actions. The entire nation can become our 'community police.' If we can integrate their efforts, we can bring a positive change in the psyche of general people.
Tell us about the challenges that the department encounter?
Integrating and synergising the efforts of various departments is the biggest challenges for us, but with well-planned approach and systematic processes, the Government of Rajasthan is ensuring efficient mechanism.