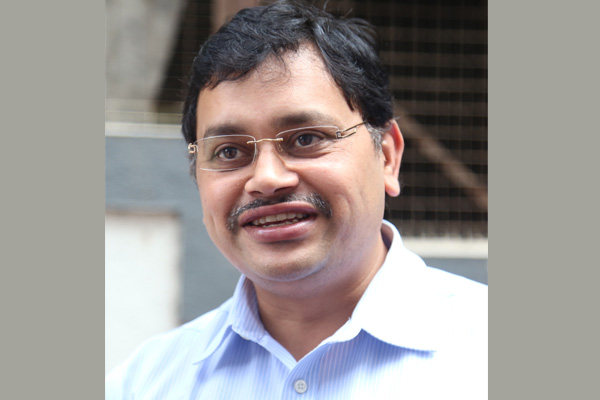 Cities across the globe are gearing up to fight against the COVID-19 pandemic. Today, in this technology-driven era it is a common observation that tech has been a great enabler for authorities as well as the citizens to fight the viral outbreak. And, talking of technology, the Smart Cities Mission has played a pivotal role in empowering cities of today with not only implementing the right technology for better functioning of civic affairs but also making cities more prepared for disasters and a situation like we are in. Talking on the Role of Smart Cities to fight COVID-19, Dr Rajendra Jagtap, IDES who has worked in various capacities with Pune Municipal Corporation and different Cantonment Boards, and also held the charge of CEO, Pune Smart City Development Corporation Limited (PSCDCL) addressed the webinar hosted by Dr Ravi Gupta, Founder and CEO, Elets Technomedia.
Dr Jagtap, while addressing the core topic, said, "Pune was the first smart city that could set up the Integrated Command and Control Centre (ICCC) out of Smart City funds. Later on, it was followed by over 50 other smart cities. Today, around 45 smart cities are successfully using their ICCC as a war room to fight COVID19."
Further, he said that the ICCCs have revolutionised civic affairs. Today, not only all the civic departments along with police are integrated and connected but also citizens, he added.
Smart technology to rescue in times of COVID-19 
Dr Jagtap emphasized on the use of smart technological interventions to fight the viral pandemic. He said that various measures are being taken in smart cities across the country. Using ICCC, cities have created dashboards to monitor people under quarantine, vehicular movement on roads and highways, compliance of lockdown norms and so on. Pune has also been taking such initiatives to prevent the further spread and abide with the Government's guidelines,  he appreciates. Also, the police personnel are using drones to monitor the compliance of lockdown norms. 
Moreover, 24×7 helplines are being activated in cities for a prompt response to any emergency situation, said Dr Jagtap. Cities are also using online portals for giving passes to people serving in emergency services and ensuring their swift movement. Admiring the Government's initiative of Smart Cities, Dr Jagtap said that such effective measures taken to control the situation would not have been possible without the Smart Cities Mission.
Also Read: COVID-19 is not the last pandemic, we need to be more prepared: Hitesh Vaidya
Dr Jagtap, addressing the proactive mode of the civic bodies in this time, said, "In the present scenario,  we are looking forward to the smart health aspect. In ABD areas, we have set up 'smart clinics' and we are further planning to set up 50 more such smart clinics to help in case of pandemics." It has become an essential part of our disaster preparedness plan, he added.
Furthermore, he said, geotagging and looking at chances of getting such pandemics is another focus area where SCM is trying to develop and come up with a solution for accurate and adequate data.
Also Read: PMPL Prepared to Deliver Safe Transport Services: Dr Rajendra Jagtap
He also acknowledged that farmers are coming forward to deliver the food grains directly to the public. Farmer help groups are taking the order from the people on WhatsApp and delivering the farm produce directly to the public in nearby areas. All these have been possible due to advancement in technologies across the country.
How is the Smart Cities Mission different from other development missions by the government?
Elaborating on the effectiveness of the Smart City Mission (SCM), Dr Jagtap said, the earlier missions like JnNURM were focussed on enhancing physical infrastructure. Whereas, Smart City Mission focuses on the all-round development of the city. And, the most important aspect is citizen involvement. Feedback from citizens on development plans and initiatives are taken from citizens, he added.   
Also Read: 112 to rescue amidst COVID-19 crisis in Uttar Pradesh
Further, a Special Purpose Vehicle (SPV) has been constituted for every smart city for executing the projects. This move has helped in faster and effective execution of development works, said Dr Jagtap.
When asked about the status of smart cities in developed countries as compared with India, he said that in India, this is a Central Government initiative and quite a recent concept. However, in developed countries, the physical infrastructure was already present and the authorities there empowered their infra with technology. Comparatively, execution of projects and initiatives are a bit easier in developed countries, Dr Jagtap added.
"In India, we are still lacking in many areas including sewage management, waste management, water issues and more. There is a lot we need to improve not only in improving our physical infrastructure but also the delivery of municipal services, healthcare services, mobility infrastructure and more", said Dr Jagtap.
Another aspect of Smart City Mission which is worth appreciating is that small towns and cities nearby are inspired from us and have started taking small but effective initiatives at their own level and improving governance in their areas. Also, such initiatives are being recognised by the Government of India, said Dr Jagtap. 
While wrapping the session, Dr Jagtap concluded by saying, "Since there is no cure, it is an opportunity for us as well as everyone concerned to come up with effective medicine or vaccination." Large investment in the health sector can be seen in the time to come. Moreover, we need to focus on preparing cities for such situations in future by revamping our disaster management plans, he added.
"Exciting news! Elets eGov is now on WhatsApp Channels 🚀 Subscribe today by clicking the link and stay updated with the latest insights!"
Click here!