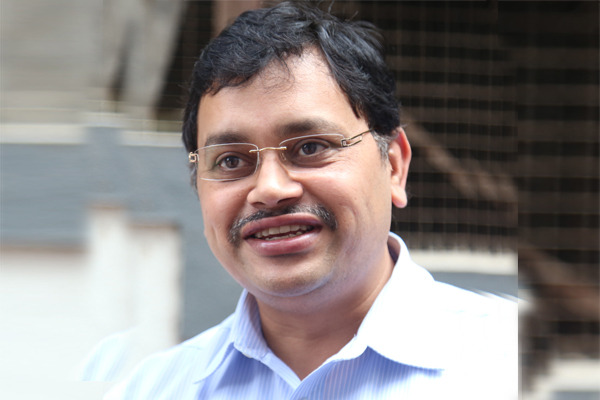 With the onset of COVID-19, the functioning of transit systems required a makeover considering physical distancing norms, contactless ticketing systems, and so on. Highlighting a few measures which Pune Mahanagar Parivahan Mahamandal Limited (PMPML) has taken to resume bus services in the city, Dr Rajendra Jagtap, Chairman and Managing Director (CMD), PMPML interacted with Harshal Desai of Elets News Network (ENN).
In the post-COVID era, which are the areas which you would like to strengthen as a CMD of Pune Mahanagar Parivahan Mahamandal Ltd. (PMPML)?
PMPML is the primary bus service for the city of Pune and rural areas of Pune district. We had a ridership of around 11 lakh passengers on a daily basis pre-COVID. With a fleet of around 1000 buses, we had the revenue collection of Rs 1.5 crore to Rs. 1.8 crore daily earlier.
However, if we look at the scenario post-COVID, we resumed the services from September 3 and the response is gradually there where people have started coming in. We are running buses with 50 percent of the strength of what each bus can carry. So, we may have to deploy more number of buses. Since the schools, colleges are still shut and only a few offices have resumed, hopefully, we would be able to cater to the demands as of yet.
What all are the preparations considered before the resumption of the bus services. How are you ensuring the safety of passengers and PMPML staff?
When we observed the overall scenario in the present times, we issued a standard operating procedure (SOP). The SOP was issued for the drivers, conductors, and support staff as well as for the passengers to make people and staff aware of all the safety precautions that need to be taken.
For example, each of the drivers when he joins the duty has to follow certain procedures; his temperature is to be checked and he wears a mask. Also, we ensure that there is a transparent sheet that separates his cabin or seap from the rest of the bus. Further, after each trip, he has been advised to wash hands and keep himself clean. Similarly, conductors have been provided with face shields and masks as they have to interact with people directly. Also, to ensure the security of both the staff and the passengers, we have started a contactless ticketing system. For this, a box is placed near the conductor seat from where a person can book the ticket and then can put the money in the leather bag with the conductor. However, the conductors have been directed to ensure that no child below the age of 10 and no person above 65 years of age is allowed to travel as of now. Also, the conductor has to ensure the social distancing norm and allow only 50 percent of passengers of total strength to travel on a bus. If any more people board the bus he must request the passengers to deboard and wait for the next bus.
Also Read:  "Without Smart City initiatives it would have been tough to effectively fight with COVID19": Dr Rajendra Jagtap
Further, considering the health and safety of the staff, insurance schemes are also in place. Basically, it is under the guidelines of the state that any staff who is deployed on a COVID duty is covered under the state's scheme for insurance. Besides that PMPML has its own schemes where we ensure that our staff are covered under medical insurance.
Is the digital payment option being considered for passengers to pay online for ticket fares?
We already have an auto fare collection system in the bus where e-tickets are being issued to the passengers. We have been operating this system for the past five years. However, looking at the rising demand for online payments, especially due to COVID we are upgrading the system. We are going to establish a QR code-based system for contactless ticketing. So, the deployment of such systems has started and we are hoping that in the coming one month or so we will be having the system in place. With this, a person can access the ticket through a smartphone by scanning the QR code or through an open-loop card.
Also Read: Pune's development takes smart route
You are known to have carried out various innovations while you were at the Pune Smart City Development Corporation Limited. How are you planning to carry forward the tradition at PMPML?
After I was made the CMD of PMPML, I have made requests where we are trying to bring in smart bus stops, smart buses and smart depots. We hope that in the next board meeting we may get funds allotted for the same. We are also ensuring that these kinds of services are put into use so that the citizens and riders can have different informational feeds through buses. We can integrate the system through which we can get real-time information on buses and more such tech-powered functions. Also, to improve the security and active monitoring CCTVs can be used.
When we talk about the depot infrastructure, they are important as they are initially used as workshops or places where the vehicles are parked and prepared. We are looking at lateral and other aspects wherein depots can be cost-utilised and an assetbuilding out of it can happen. They can give us additional revenue out of our surplus floors which can be utilised for office space or other such activities.
If we talk about our bus stops and bus terminals, we are implementing inter-multimodal transportation and providing much more asses for the citizen with built-in infrastructure which can be commercially viable and also enhance the citizen experience of travelling within the city. Moreover, wherever we integrate with the state's transportation we try to enhance connectivity to railways and airways which are of great importance.
Further, we have the metro coming up in Pune. So, we are in talks with the Metro body and we are trying to set up a feeder service in an attempt to connect the stations to nearby bus stops, markets, residential areas, and other important areas.
Also Read: Dr Rajendra Jagtap, who earned many accolades while heading PSCDCL, relieved from CEO post
What would be your strategy to make PMPML a profit-making organisation?
If we look at PMPML, we are not a company who look towards profit but our core role is to provide transportation service to people at a viable code of transportation. The revenue that is coming through the fares is no way enough to run the entire organisation. Also, we already have a deficit financing where we are close to almost 25 to 30 percent of our budget financed by the municipal corporations. To reduce this burden and to become self-reliant is primary for us. There are some initiatives which we are looking forward to such as depot development which can give us additional revenue, secondly advertisement, thirdly we are looking at other avenues like goods and parcels service from our depots. For long term initiatives, we are looking forward to options like- giving our buses to IT companies during holidays. Also, partnering with schools to provide them with buses in afternoon hours when it is not the peak hours, etc.
In the long term, what are your plans for procuring more e-buses for Pune and Pimpri-Chinchwad cities?
If you look at Pune as of now, outside the FAME subsidy, Pune has the nation's largest fleet of e-buses with 150 buses. We already have initiated procurement of 150 additional buses through tender which is underway. Further, there is another tender under which we have around 350 e-buses which are procured and at the trial and testing stage. So, probably by another year or so we will be having a fleet of around 650 e-buses.