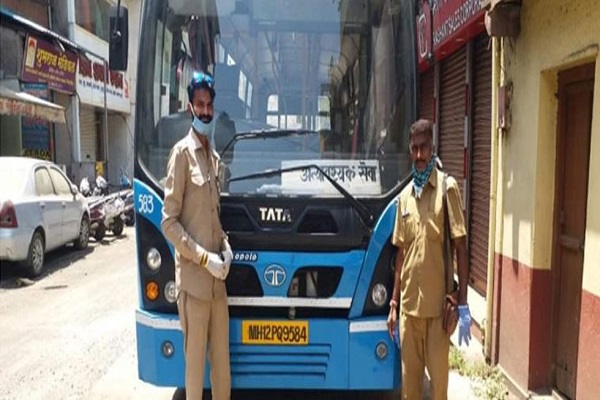 Amidst the lockdown period, when movement of people, passenger transport vehicles are prohibited to prevent the further spread of COVID-19, the Pune Mahanagar Parivahan Mahamandali Limited (PMPML) has been running around 120 buses in Pune and Pimpri Chinchwad as emergency service on a daily basis.
The bus service is free of cost for the Pune Municipal Corporation (PMC) workers, doctors, healthcare staff, sanitation workers and police personnel. However, people working for emergency private services like security guards are being charged fares.
The complete strength of the bus fleet is 1,500 buses which operate daily on a normal day. As the number of buses operational is only 120, the average daily revenue of the transport body has slumped from Rs 1.5 crore in normal days to Rs 1.25 lakh in the present scenario.
Nayana Gunde, Chairperson & Managing Director, PMPML said that the emergency bus service is primarily meant for doctors, medical staff, PMC cleanliness workers and police personnel. The concerned departments are reimbursing the cost of the tickets and regular tickets are charged from others.