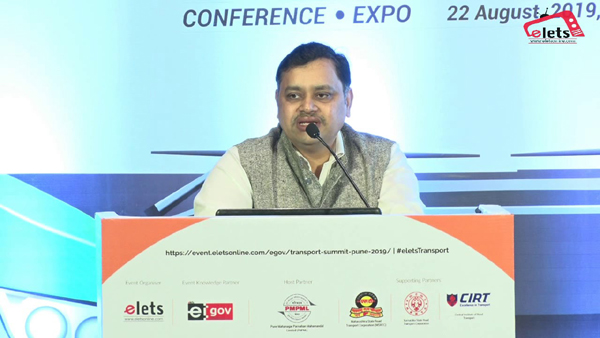 Dr Rajendra Jagtap, who was serving as the CEO of Pune Smart City Development Corporation Limited (PSCDCL), has been relieved from his post on Thursday, followed by an official letter from Ministry of Urban Development. The letter stated that Dr Jagtap is relieved from his charge as CEO of PSCDCL as of November 14, 2019.
The letter also stated that Dr Jagtap has to report to Additional Secretary, General Administrative Department. His post has been taken over by Rubal Agarwal, Additional Commissioner, Pune Municipal Corporation (PMC).
Dr Jagtap had taken up the post in 2017, prior to which he was the Additional Commissioner of PMC. Although his tenure was of one year, it was extended till June 2019. Within the short span of his service,
The state government had again recommended the extension of his deputation till 2021.
Also Read: "Without Smart City initiatives it would have been tough to effectively fight with COVID19": Dr Rajendra Jagtap
During his tenure as CEO, PSCDCL has been conferred with four national Smart City Awards by the Union Ministry of Housing & Urban Affairs (MoHUA) in July 2018. The awards were for smart placemaking, lighthouses, smart public bicycle sharing and PMC care.
Under his leadership, PSCDCL has been conferred several awards and accolades including the Best Smart Cities Award in the Smart City SPV category at the Smart City Expo 2019 held in New Delhi. In 2018, the SPV bagged the Smart City Digital Payment award under the category of Best Digital Payments Adopter.
Dr Jagtap is an Indian Defence Estate Service Officer (IDES).
Also Read: PMPL Prepared to Deliver Safe Transport Services: Dr Rajendra Jagtap
Dr Jagtap has been a key speaker in multitude of initiatives of Elets Technomedia. Here we bring to you some of his keynote addresses in some of the past Summits.