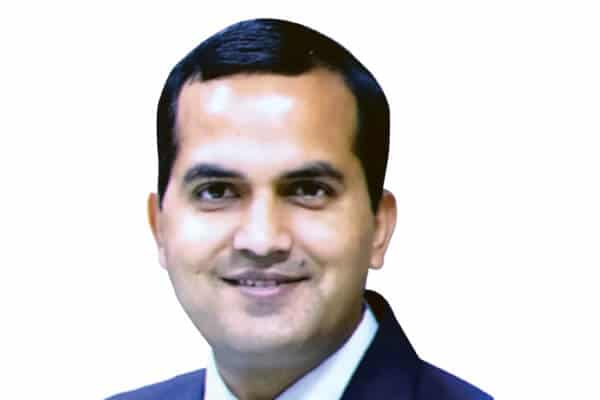 Chandigarh, a Union Territory and the capital of Haryana and Punjab has its own set of issues while tackling Corona crisis. To understand, how Chandigarh is mitigating the COVID menace, Elets Technomedia organised a webinar with Kamal Kishore Yadav, Commissioner, Chandigarh Municipal Corporation and CEO, Chandigarh Smart City
Initiatives Taken
On Initiatives taken, Mr. Yadav said, "We have created a COVID war room which is functional 24×7."
Adding on he said, "We are providing the poor and homeless people are with appropriate cooked food every day." Moreover, the building and construction board has been paying the migrant workers Rs 3000 on a monthly basis, he added.
"Chandigarh was the first city to label the houses where people were home quarantined. Later on, the move was followed by other cities as well", told Mr. Yadav.
Further, he said, "We have a mobile application through which we are tracking people under quarantine. Also, if someone breaks the quarantine norm or moves out we get an alert and a prompt action is being taken."
Mr. Yadav said,  "We have a separate helpline number active for essential service delivery. People can call and place their order for essentials and the same is being delivered to their doorsteps."
Challenges
Speaking on challenges he said, "We faced three major challenges – First was the implementation of the curfew in the area. Its enforcement, crowd management and spreading awareness among people. Second, was supplying essentials to the people at their doorsteps. Especially we focussed on slums and colonies. And, the third challenge was optimally utilising our healthcare facilities." 
Also Read: Chandigarh Moving Towards Resilient and People-Friendly Smart City
Preparations for Pandemic 
"We are working in a synchronised manner. All the senior officials hold a videoconference with the city leaders of Panchkula and Mohali. Also, we have three big medical facilities, their team,s also join in to discuss the further course of action and other important points", said Mr. Yadav.  
He said, "Looking at instances that many healthcare workers were not allowed to enter their housing societies in a fear of virus infection, we have dedicatedly booked a hotel where rooms are being given to such workers, doctors and nurses." Also, there are facilities for quarantining those health workers, police officials, sanitary workers and other frontline workers tested positive for COVID, he added.
Further, Yadav said, "We are prepared for any type of worst situation in case needed." Moreover, it is not only Chandigarh we need to focus but also we are looking at Haryana and Punjab. If the cases rise in any of the two states, we need to be vigilant on people who are travelling to and fro these states via Chandigarh, he added.