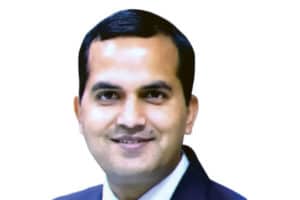 Credited to be one of the most effective officers of his cadre, Kamal Kishor Yadav, has been entrusted with the task of making City Beautiful 'smart'. Known for his pro-people approach, the Commissioner of Municipal Corporation Chandigarh is driving the Chandigarh Smart City projects with a vision to make the experience of living in the city a pleasure. In conversation with Priya Yadav of Elets News Network (ENN), the 2003 batch IAS officer shares how flexibility in project selection and a competent management are playing a crucial role in delivering people-centric projects.

What all has been done in the past one year under the Smart City Mission in Chandigarh?
There are more than 70 projects under the Chandigarh Smart City project. Out of these, 40 projects are basically conversion projects under the banner of Smart City but being financed and executed by the UT Administration. So, there are 30 projects which are purely Smart City components. Out of 30 projects, there are eight projects which are in the RFP (Request for Proposal) Stage and we have recently floated 2 RFPs. Chandigarh Smart City Limited has a new team in place.
Recently, a new general manager, NP Sharma, has been appointed, who was earlier Superintending Engineer with Municipal Corporation Chandigarh. Work is picking up pace and in the next Board of Directors meeting we are certain to take up more projects for approval. Which projects are being focused upon that are now at the execution stage? Presently we have a 24×7 water supply project in Manimajra area. The Public Bike Sharing project is also ready to take off and we are aggressively working on smart metering and upgradation of sewerage treatment plants. A total of eight projects are ready and coming up with RFPs in November itself.
What are the challenges that Smart City Limited is facing in completion of projects?
While out of 30 we have eight projects in RFP stage, there are 16 projects whose DPR (Detailed Project Report) is ready and these will be taken up in the next meeting of the Board of Directors. Other projects are facing certain issues which we are trying to resolve. For example, we are having some Public Private Partnership (PPP) projects in Sector 43 but since the land has not been given to the Chandigarh Smart City Limited we are in talks with the UT Administration for a handover.
But they too require permission for this from the Ministry of Home Affairs, Government of India, which is being worked out. So there are around five-six projects which are stuck because of some technical issues or jurisdiction issues. Almost all projects are fast paced and we are expecting that PBS (Public Bike Sharing), 24×7 water supply in Manimajra and STP projects will be awarded by end of December.
Please tell us about the various initiatives undertaken by the government under Digital India.
When we speak of 'Digital India' there are a lot of things happening under this initiative across the country. There are certain initiatives undertaken by Government of India. For example, at the state level digitisation is being ensured by providing computers wherever it is needed. But actual digitisation can take place only when we can provide all our services – G to B (government to business), G to G (government to government) and G to C (government to citizens) – to all our citizens in digital format. Under Smart Cities Mission and with the help of a strong e-governance foundation, we seek to provide all our services in digital format.
Our water supply and sewage bill collection, property tax collection and other services like issuance of birth certificates are all available online on the e-Sampark platform. Also, we are making efforts to digitalise backend services end to end. We are making efforts to reduce manual interface and human interference through digitisation.
What has been the response of the public as far as digitisation initiatives are concerned?
If all services are available online, then citizens need not visit various government offices. It helps end red tapism and corruption. Generally, every citizen prefers to avail government services online. Chandigarh being a city where people are more aware, they appreciate online services vehemently.
Also Read: Kamal Kishore Yadav puts forward how Chandigarh is mitigating COVID
Why were people not keen to pay property tax online?
The issue of paying property tax exists because we have just started the process of digitising the data. We had engaged a GIS consultant to survey the properties, but the survey had some issues like discrepancies in measurement. We have taken cognizance of people's objections. This year and the next year any issue pointed out by the citizens will be sorted out. But after that, we aim to sort out all the issues so that everybody can pay property tax online. Presently, 50 percent people of Chandigarh are paying their property tax online. They are not facing any issue with that. Also, when they find out some issue with the filing, they come to us for reconciliation which is good because it helps in correcting our data as well.
Under the Smart City initiative, a number of projects were envisaged and some projects like the smart parking lot have been completed. Which other projects are in the pipeline that we can expect to get completed in the next one or two years? Despite our historic strengths in certain areas, we lack in several aspects of infrastructure development. There are certain areas where need to think of smart solutions so that we can develop Chandigarh as a Smart City.
One of the most important areas is the 24×7 water supply to the city. We have started 24×7 water supply on pilot basis in the Mani Majra area. The main component of the pilot project is smart water meters. So, when we are supplying the water we can also check what we have pumped into the pipes and how much people have received. It also helps in checking the transmission and distribution losses (T&D). We are also coming up with ICCC (Integrated Control Command Centre). After we float the tender, the work on this project will be started by the end of this year. Also, last year a Smart City lab was set up which was primarily meant for smart cities of Chandigarh, Himachal Pradesh, J&K, Punjab and Haryana. The holistic vision of a smart Integrated Control Command Centre will be made an integral part of building the smart city. For that we are organising a symposium. This has been done in cities like Bhopal and Ahmedabad and we will be learning from their experience. We have already issued EOI (Expression of Interest) for legacy garbage mining to solve the problem of solid waste management, especially the processing part. Since the collection and transportation of garbage is with the municipal corporation, we are looking for a solution in the area of garbage processing. There were some problems in the JP Group garbage plant, which we have solved. Besides, there are some new technologies like plastic fuel and waste to energy which we are trying to adopt to go along with the JP garbage plant. Recently, the governor visited the JP garbage plant and gave his approval to start it as soon as possible. The mining of the garbage will benefit the entire region to a great extent.
What are your plans to develop the areas falling under the Smart City project and the Municipal Corporation of Chandigarh?
In the Smart City area, we are planning two to three things. One is proper utilisation of public spaces, which is basically part of the Area Based Development Plan for those zones which have remained untouched by various developmental projects. Then we are coming up with maintenance of green beds. We are also coming up with dock facilities for ORC (overhead rail corridor) along with other facilities in this particular area. For the Municipal Corporation area, we are streamlining property tax collection.
We are expecting property tax collection to rise. The collection was Rs 21 crores in 2016-17, and we raised it to Rs 42 crores in 2017-18. Now we are expecting it to reach Rs 55 crores. We are also coming up with a special policy for developing Wi-Fi zones for which we are tying up with Reliance and some other major companies. In the Municipal Corporation area, we have introduced a digital platform to receive public grievances, maintain resource inventory, Municipal Corporation functioning and deliver services to public online.
We have also tied up with the National Institute of Finance in Faridabad to study our municipal finances to manage it better and help us improve our revenue collection, as well as curtail unwanted expenditures and debt. We are also going to upgrade our (STPs) Sustainability and Transformation Plans which will cost around Rs 200 crores.
Follow and connect with us on Facebook, Twitter, LinkedIn, Elets video