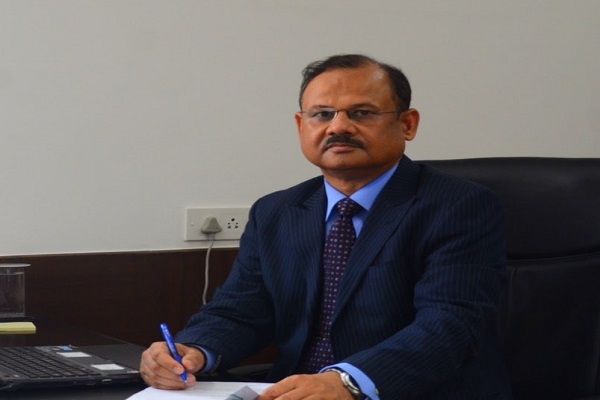 Government e-Marketplace (GeM) is an online public procurement portal which was primarily brought in with a focus to aid MSMEs for the procurement and selling of products. Throwing light on how GeM portal is declining the supply chain challenges for MSMEs and taking India a step ahead towards self-reliance, Talleen Kumar, CEO, GeM joined in India Transformation Summit organised by Elets Technomedia.
Mr Kumar, mentioning the efforts by the Ministry of Micro, Small and Medium Enterprises, said, "The Ministry has taken various measures to strengthen the business environment for MSMEs and GeM has been one of the most significant steps."
"The three pillars of GeM are – Inclusivity, a perk of the Government e-Marketplace where from small vendors to business owners all are equally allowed to use the services available on the portal. Second is Usability and Transparency, a feature where the authorities ensure complete transparency and from craftsmen, artisans to shopowners, wholesalers and companies all can use the GeM portal. The third pillar is Efficiency and Cost Saving. In a recent study by the World Bank, 1,63,000 tenders have been analysed and it was found that at GeM 9.57 percent less than the median price was offered. Hence, the World Bank identified GeM as a cost-effective platform", told Mr Kumar.
Further, describing how GeM has posed as a gamechanger for the micro, small and medium enterprises, Mr Kumar said, "Apart from this, we have over four lakh sellers and out of this 26 percent are from MSMEs. Moreover, the contribution from MSMEs on the GeM portal is over 56 percent of the total of Rs 56,000 crore. This simply implies that the MSMEs are benefitting from the GeM portal."
Also Read: MSMEs & Transport Striding Towards Growth : Nitin Gadkari
Mr Kumar also talked about policy and guidelines regarding payments. He mentioned that the Government of India has taken a historic step in fine-tuning the payment receiving. "We have filters regarding PPPMI and PPPMSE at the portal and we also encourage the practice. As per the recent historic decision taken on July 3, if anyone delays payment over 10 days after Consignment Receipt Acceptance Certificate (CRAC) they have to pay 12 percent interest."
Also Read: GeM is leveraging technology to reimagine and reinvigorate public procurement: Talleen Kumar