The Government e-Marketplace (GeM) is India's national public procurement portal, an effort to transform the legacy procurement system and revolutionize public procurement in the country. It leverages technology for establishing transparent, inclusive and efficient trade for both buyers and sellers.
GeM, the Centre's flagship initiative was launched on August 9, 2016, and serves as an end-to-end marketplace to facilitate online procurement of common use goods and services required by central and state government ministries, departments, public sector undertakings (PSUs), etc. The platform has surpassed Rs 57,000 crore in transaction value, working with over four lakh registered sellers and covering about 42 lakh transactions. Since its inception, GeM has achieved momentous scale in operations by leveraging a disruptive marketplace and the use of technology, analytics and digitization of processes. GeM has since taken many strides towards realizing inclusivity, transparency and efficiency on the platform and has leveraged technology to bring about structural reforms.
Transparency
GeM has brought in transparency in public procurement of goods and services. It is an example of how a digital platform created with a strategic and clear-minded intent can bring about lasting change for the nation and the underserved. The government to business (G2B) platform offers products and services by a number of sellers wherein all the buyers (i.e. government agencies and departments) can then procure products and services through a transparent bidding process. This process thus enables competitive pricing and ensures that the government procures in a more cost-efficient manner
A report from the World Bank indicates an average savings of 9.75 percent for the period February 2019 to January 2020, with maximum savings in the top five categories ranging from 23.48 percent to 60.52 percent. This can be attributed largely to increased participation per bid and therefore, efficient price discovery.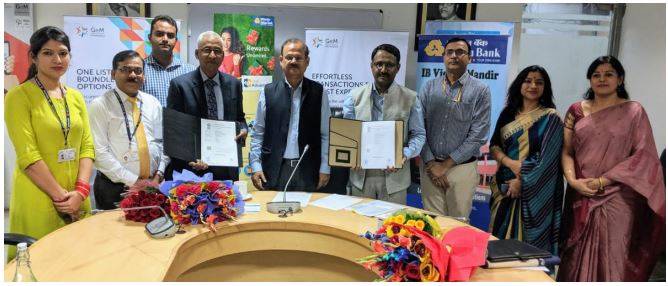 Inclusivity
An inclusive public procurement system not only improves government functioning but also helps promote economic activities among marginalized groups. In this regard, GeM has provided opportunities to small sellers such as MSMEs, Selfhelp-groups (SHGs), tribal artisans, craftsmen etc. For instance, in FY 2019-20, 61 percent of all procurement on GeM was sourced from MSMEs, women sellers, and startups. MSMEs, who constitute about 27 percent of the vendor base, contribute over 57 percent to the cumulative Gross Merchandise Value (GMV) on GeM, a testimony to the platform's commitment to inclusivity.
Further, GeM is in consultation with the Ministry of MSMEs to onboard and to integrate as many of the 92 lakh MSMEs registered in the Udyog Aadhaar database as possible. GeM has also registered over 1000 SHGs by integrating the database from the Ministry of Rural Development; GeM has listed on its platform over 4000 products for the Tribal Cooperative Marketing Development Federation (TRIFED) categories. Currently, GeM has set in motion the process of on-boarding of 22 lakh weavers and 18 lakh craftsmen registered with the Textiles Ministry, onto its platform.
MSMEs would like to have access to working capital without friction, provided end to end digitally, disbursed instantly in a few minutes, uncollateralized and without requiring the consent of buyers. Till now, availing financing through formal financial institutions has not been frictionless for MSMEs. However, with the new SAHAY platform (referred to as the 'TReDS second window' by UK Sinha RBI MSME Committee in June 2019), a new avenue has opened up to provide a solution to the working capital needs of MSMEs.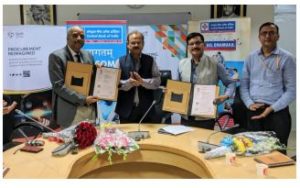 The implementation of SAHAY platform began in August 2019 and 'GeM-SAHAY' can be utilised to provide frictionless financing for MSMEs on GeM where they can now get a loan at the point of acceptance of an order on the GeM platform. This will help GeM drive the pillar of inclusivity – one of the three pillars of the vision of GeM expounded by the Hon'ble Prime Minister. The country's leading lenders are associated with the SAHAY platform. It is a mix of the largest public sector bank SBI, leading private sector banks like ICICI Bank, HDFC Bank, Axis Bank, IDFC First Bank and leading NBFC like Bajaj Finserv.
Efficiency
True to its commitment as an efficient marketplace, GeM has undertaken various initiatives, especially during the COVID-19 pandemic, to soften the blow to sellers on the platform. This includes reducing the number of days from 25 to five in the procuring cycle for bids for certain categories.
Also Read: GeM is leveraging technology to reimagine and reinvigorate public procurement: Talleen Kumar
Similarly, GeM has also actively sought to make transparent to all sellers the reason for rejecting bids. It has extended offer validity and longer delivery periods and integrated with banks/ERP systems to facilitate timely payments and bill discounting. These efforts have enabled wider seller participation; the number of product and service categories on the platform has increased by 106 percent and 16 percent respectively.
Similarly, the number of sellers has increased by 67 percent while that of MSME sellers by 83 percent. Overall, the cumulative GMV has seen a considerable increase of 75 percent from Rs 32,942 crore to Rs 57,516 crore.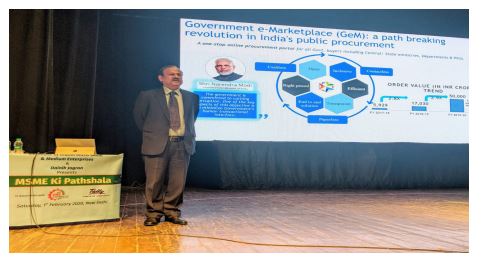 GeM 4.0
In line with para 48 of the budget speech for FY 2020-21, steps were taken to create a Unified Public Procurement System for the country to provide a single user flow for government buyers, consolidating all government procurement onto a single platform leading to economies of scale, better price discovery and sharing of best practices. GeM 4.0 will be anchored in the Unified Procurement System. The functionality of other publishing portals such as the Central Public Procurement portal, the Indian Railway Electronic Procurement System and the Defence Public Procurement portal will be brought onto GeM in a phased manner to provide a uniform experience to all buyers.
To begin with, Central government buyers will be required to obtain a 'GeM Availability Report and Past Transaction Summary' to make informed procurement decisions. GeM will prompt buyers to publish a bid on GeM itself if the products or services that a buyer is looking for is not on the platform. If a buyer decides to publish the bid outside of GeM on the Central Public Procurement Portal (CPPP) for example, the corresponding ID of GeM Availability Report will be required as a mandatory input before the publishing of a bid can be allowed on platforms other than GeM. This ID will be validated in real-time with GeM. After validation, a copy of the published tender will be returned to GeM for analysis.
The integration of GeM with CPPP went live on July 1, 2020. Integration with other portals will be taken up in phases. GeM 4.0, thus, aims to offer a unified system that is smarter, better unified, more intelligent and inclusive. This involves a technology roadmap that enhances each and every step of the user experience on the portal – creating unified and seamless user journeys for buyers and sellers. GeM 4.0 represents one of the largest uses of advanced technology on any government platform in the world.
Also Read: GeM posing a boon for MSMEs: Talleen Kumar
The technology roadmap envisages the implementation of
Advanced Analytics and Artificial Intelligence – Machine Learning and deep learning to improve user experiences and journeys on the portal.
Natural Language Processing (NLP) based Search Engine for effective and efficient search.
Hyper Ledger for smart contracts and bulk procurement of pharmaceuticals for efficiency, traceability and distributed trust.
Crowd Sourcing of categories and sellers for fast-tracking category creation.
Lightweight Directory Access Protocol (LDAP) integration with NIC to authenticate government buyers.
Seller Invitation Module to invite sellers to GeM.
In addition, bill discounting has enabled provision to increase working capital offered to MSME sellers through technology integration with TReDS. A mobile app for buyers and sellers is scheduled to go live by October 2020 to provide ease of access. Technological process changes will be carried out by August 2020 to prevent unfair and unjust rejection during technical evaluation of bids. Buyers and sellers will find it easier to transact on GeM with the help of AI Chatbot/ Virtual Assistant which is already live. The usage of the Virtual Assistant has increased from 3000 clicks per day to 10,000-14,000 per day in the last four to six weeks because of the ongoing enhancement process.
GeM 4.0 will offer an array of process enhancements and features that large buyers such as Railways, Defense and CPSEs prefer. Various enhancements in Catalog Management System include adding new specifications in categories, adding special terms and conditions at category level and uploading engineering drawings during the creation of bids. Software processes for ushering in GeM 4.0 include features such as item wise consignee wise bidding, demand aggregation, price variation clauses, installation, testing, commissioning and AMC/CMC bundled with product procurement, staggered delivery, timely payments to sellers, the facility of publishing bids for goods and services on GeM in case of non-availability or partial availability of products and services, and one-time caution money deposit for sellers for purchase up to Rs 5 lakhs. All these features are driven towards enhancing the experience of sellers and buyers on the portal.
For the first time, we can accurately provide information as to whether timely payments are being made to suppliers including MSMEs and startups. We are now moving towards deemed acceptance as timely payments to suppliers is a must for the successful development of a strong buyersupplier ecosystem in an e-Marketplace. In order to promote greater discipline and timeliness in payment to vendors, it has been decided that whenever a Consignee Receipt and Acceptance Certificate (CRAC) is auto-generated or issued by a buyer and payment is not made 10 days thereafter, the buyer organization will be required to pay penal interest at 1 percent per month for the delayed payment beyond the prescribed timeline till the date of such payment. The amount collected in this regard shall be deposited in an account maintained by GeM. This interest will not be paid to the vendors and will be kept by GeM in a separate account which will be used only for the education of sellers/buyers etc. or other purposes related to GeM or public procurement with the prior approval of the Department of Expenditure. This will be applicable for all procurements made from October 1, 2020.
The GeM is also moving towards realizing the vision of 'Aatma Nirbhar Bharat'. Recently, GeM made it mandatory for all sellers to disclose the country of origin for the products offered on the platform. This step of disclosing the country of origin in the marketplace flows directly from the implementation of the Public Procurement (Preference to Make in India) Order in line with the vision for GeM.
Moreover, sellers who had already uploaded their products before the introduction of this new feature on the GeM are being reminded regularly to update the country of origin. Work on this deployment had started in February 2020 and went live on May 2, 2020. GeM has also enabled a provision for an indication of the percentage of local content in products. With this new feature now, the country of origin, as well as the local content percentage, will be visible in the marketplace for all items. GeM has taken a significant step towards 'Aatma Nirbhar Bharat' and is committed to serving the nation by bringing in transparency, inclusion and efficiency in public procurement.
Follow and connect with us on Facebook, Twitter, LinkedIn, Elets video