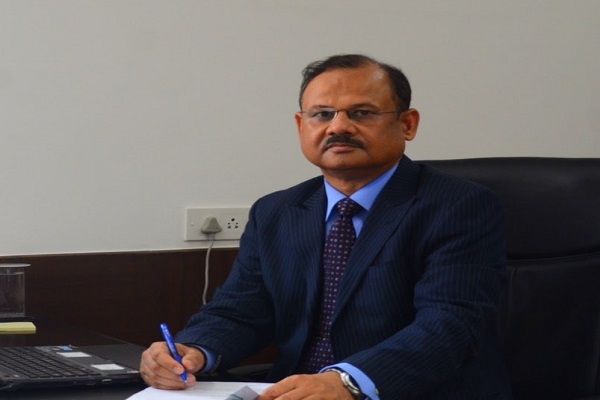 Government e-Marketplace (GeM) has been a revolutionising step in augmenting supply chains of Indian markets. The digital portal has been handy for buyers and sellers in the country easing the procurement & selling processes and empowering 'Ease of Doing Business' in India. Talleen Kumar, Chief Executive Officer, Government e-Marketplace (GeM), Department of Commerce, Ministry of Commerce and Industry, Government of India, talks in detail about the portal in an exclusive interview with Nisha Samant Purbey and Adarsh Som of Elets News Network (ENN).
In recent times, especially during the lockdown, GeM has been a resort for MSMEs for procurement of supplies. How has GeM managed to cater to the needs?

An inclusive public procurement system not only leverages procurement for promoting domestic manufacturing and investment but also makes it a partner in the growth story of MSMEs, women entrepreneurs, startups, Self Help Groups (SHGs), TRIFED members, artisans, weavers and craftsmen.
True to its commitment as an efficient marketplace, GeM has undertaken various initiatives, especially during the COVID-19 pandemic, to soften the blow to sellers on the platform. This includes reducing the number of days from 25 to five in the procuring cycle for bids for certain categories. Similarly, GeM has also actively sought to make the reason for rejecting bids, transparent to all the sellers. It has extended offer validity and longer delivery periods and integrated with banks/ERP systems to facilitate timely payments and bill discounting. These efforts have enabled wider seller participation; the number of product and service categories on the platform has increased by 118 percent and 77 percent respectively over the past year (September 2019-August 2020). Similarly, the number of sellers has increased by 77 percent while that of MSME sellers by 81 percent. Overall, the cumulative transaction value has seen a considerable increase of 83 percent from Rs 33,687 crore in August 2019 to Rs 61,000+ crore in August 2020.
Earlier, at the India Transformation Summit organised by Elets Technomedia, you mentioned three pillars of GeM – Inclusivity, Usability & Transparency, and Efficiency & Cost Saving. Please elaborate on these.
GeM has engineered one of the biggest change management processes in the country by triggering a massive change in legacy procurement processes and bringing the muchneeded visibility in procurement. This has brought the government to the people in the true sense through the three pillars: (a) Inclusivity by dramatically reducing the cost of doing business while at the same time providing a pan India access to the government buyers (b) Usability and Transparency through use of advanced cutting edge technology and (c) Efficiency and Cost Savings by being a contactless, paperless and cashless platform, thereby contributing to the realization of the vision of an "Atma Nirbhar Bharat".
It is a shining example of minimum government and maximum governance. With its transparent rule-based processes, the platform has provided a mechanism for efficient transmission of policy intent by ensuring enforcement and compliance by stakeholders, particularly for policies such as PPP-MII and PPP-MSE which is not possible otherwise.
GeM addresses multiple challenges in public procurement, namely, limitations and inefficiencies in the procurement system, time-consuming processes and adherence to multiple procurement guidelines through a marketplace model. The features and functionalities in GeM make it a far superior portal compared to the traditional publishing portals such as the Central Public Procurement Portal, Indian Railway Electronic Procurement System, Defence Public Procurement portals etc. Features such as category-based bidding for goods and services, instant notification about bids to sellers through emails, SMS and dashboards, the dramatic reduction in bid response times, a marketplace based automated applicability of filters such as turnover, past experience, filter for reservation for Micro and Small Enterprises (MSEs) products, filter for reservation for Make in India (MII) products, data on past transaction summary to help buyers judge price reasonability etc. and a host of real-time marketplace functionalities in a secure environment have set GeM apart from all other publishing portals.
Sir, as it is known that you are heading to launch GeM 4.0, kindly shed some light on how GeM 4.0 will be an upgraded form of the present GeM.
GeM 4.0 will be anchored in the Unified Procurement System. The functionality of other publishing portals such as the Central Public Procurement portal, the Indian Railway Electronic Procurement System and the Defence Public Procurement portal will be brought onto GeM in a phased manner to provide a uniform experience to all buyers. To begin with, Central Government buyers are required to obtain a "GeM Availability Report and Past Transaction Summary" to make informed procurement decisions. GeM will prompt buyers to publish a bid on GeM itself if the products or services that a buyer is looking for is not on the platform. If a buyer decides to publish the bid outside GeM on the Central Public Procurement Portal (CPPP) for example, the corresponding ID of GeM Availability Report is required as a mandatory input before the publishing of a bid can be allowed on platforms other than GeM. This ID is validated in real-time with GeM. After validation, a copy of the published tender will be returned to GeM for analysis.
Also Read: GeM posing a boon for MSMEs: Talleen Kumar
There are certain enhancements and interventions built in the system regarding price sanity and quality to improve the overall marketplace sanity in the GeM. A new concept of auto expiry of stocks has been enabled to expire stocks if not updated in the specified period to ensure that all products in the marketplace are updated with details for a better procurement experience. After expiry, these will not be available for buyers to procure. However, a seller can update catalogue details within a period of 60 days and republish the products in the marketplace, failing which the products will be sidelined and will need to be uploaded again by the seller.
Price bounds and title nomenclature in product categories is being implemented to take care of attempts to put certain irrelevant details in catalogue names or quote abnormally high/ low prices of products, thereby creating insanity in the marketplace. A complete overhaul in seller registration, Brand/ OEM and catalogue upload process as well as UI/UX flow has been carried out making it easier and more user friendly for sellers.
Implementation of an advanced technology roadmap to bridge gaps in features and functionalities and to improve usability and transparency on the platform is also an integral part of GeM 4.0 to take GeM to the next level. This will encourage wider participation by sellers and its enhanced adoption by Indian vendors. This, in turn, will allow sellers to diversify their businesses and grow with GeM and contribute to the realization of the vision of Atma Nirbhar Bharat.
The technology roadmap envisages the implementation of Advanced Analytics, Artificial Intelligence, Machine Learning and deep learning to improve user experiences and journeys on the portal, Natural Language Processing (NLP) based Search Engine for effective and efficient search, Hyper Ledger for smart contracts and bulk procurement of pharmaceuticals for efficiency, traceability and distributed trust, Crowd Sourcing of categories and sellers for fasttracking category creation, Lightweight Directory Access Protocol (LDAP) integration with NIC to authenticate government buyers and the Seller Invitation Module to invite sellers to GeM.
In addition, bill discounting has been enabled to provide increased working capital to MSME sellers through technology integration with TReDS. A mobile app for buyers and sellers is scheduled to go live by October 2020 to provide ease of access. Technological process changes will be carried out by August 2020 to prevent unfair and unjust rejection during technical evaluation of bids. Buyers and sellers will find it easier to transact on GeM with the help of AI Chatbot/ Virtual Assistant which is already live. The usage of the Virtual Assistant has increased from 3000 per day to 10,000- 14,000 per day in the last 4-6 weeks because of the enhancements which are an ongoing process.
GeM 4.0 will be an embodiment of buyer's procurement journeys and process enhancements and will incorporate the features and functionalities that large buyers such as Defence, Railways and CPSEs always wanted to have. A number of enhancements in the Catalog Management System and 250+ software process improvements and enhancements have been completed from August 2019 till date to set the stage for ramping up to GeM 4.0.
Another 200 software processes will be completed by September 2020. 56 of the 76 processes specially planned for CPSEs will be completed by August 2020 and the rest of the 20 processes for CPSEs will be completed by September 2020. Functionalities in the Catalog Management System include adding new specifications in categories, adding special terms and conditions at category level and uploading engineering drawings during the creation of bids.
What safety and security mechanisms are being integrated with GeM to prevent any malpractices?
As GeM continues to scale up with the expectation of significant growth in all aspects of the marketplace, it could be a prime target for cyber-attacks and fraudsters who would like to explore loopholes for their financial gains. At the same time, performance issues and platform availability would have huge financial implications for both buyers and the sellers. GeM platform is hosted on Government Community Cloud (GCC), and is a robust, scalable and secure platform.
With GeM continuing to scale up, it has become imperative to strengthen the GeM platform in the areas of security of the platform, fraud detection and mitigation mechanisms and performance of the platform.
Considering the importance of maintaining digital security on the platform, GeM SPV issues to MSP a series of security directives from time to time which when implemented would strengthen the security of the platform and make the system and processes more robust. These directives are in the areas of access management, database management, log management, network security management, encryption etc.
The Government of India has decided to levy interest on late payments on the GeM and this is to come in effect from October 2020. Please share some details on it.
Also Read: Aatma Nirbhar Bharat Abhiyan will strengthen MSMEs, Rural & Tribal sectors: Nitin Gadkari
On GeM, we can accurately provide information as to whether timely payments are being made to suppliers including MSMEs and startups. We are now moving towards deemed acceptance as timely payments to suppliers is a must for the successful development of a strong buyer-supplier ecosystem in an e-Marketplace. In order to promote greater discipline and timeliness in payment to vendors, it has been decided that whenever a Consignee Receipt and Acceptance Certificate (CRAC) is auto-generated or issued by a buyer and payment is not made 10 days thereafter, the buyer organization will be required to pay penal interest at 1 percent per month for the delayed payment beyond the prescribed timeline till the date of such payment. The amount collected in this regard shall be deposited in an account maintained by GeM. This interest will not be paid to the vendors and will be kept by GeM in a separate account which will be used only for the education of sellers/ buyers etc. or other purposes related to GeM or public procurement with the prior approval of the Department of Expenditure. This will be applicable for all procurements made from October 1, 2020.
Sir, in late June, you took a significant decision towards Atma Nirbhar Bharat Abhiyan wherein you mandated the sellers to mention country of origin while registering new products. How do you think it will benefit the nation?
GeM has always used advanced cutting-edge technology to bring transparency to the procurement processes and achieve efficient transmission of policy intent. This step of disclosing the Country of Origin for products in the marketplace flows directly from the implementation of the Public Procurement (Preference to Make in India) Order in line with the vision for GeM. GeM has taken a significant step towards 'Atma Nirbhar Bharat' and has made it mandatory for sellers to enter the Country of Origin while registering all new products on GeM. Moreover, sellers who had already uploaded their products before the introduction of this new feature on GeM are being reminded regularly to update the Country of Origin. Work on this deployment had started in February 2020 and went live on May 20, 2020.
GeM has also enabled a provision for the indication of the percentage of local content in products. With this new feature now, the Country of Origin, as well as the local content percentage, will be visible in the marketplace for all items.