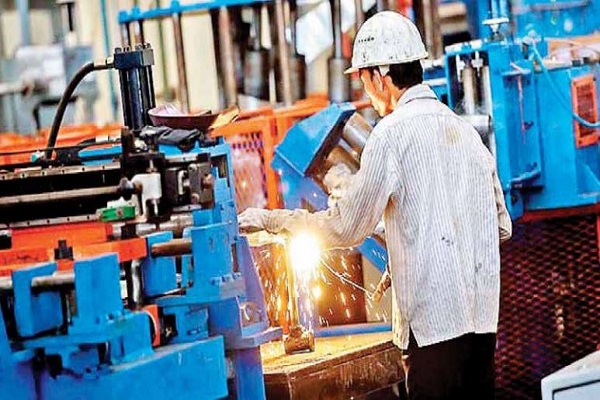 Boosting the share of small businesses in the economy has become a priority and scaling up exports and lowering costs essential to ensure rebound in the drooping economy. Considering this, the Government of Uttar Pradesh has been proactive in rolling out various schemes and programmes to support the small businesses and local productions in the state, writes Arpit Gupta of Elets News Network (ENN).
UP has the largest number of estimated MSMEs in India, approximately 90 lakhs MSME units. This accounts for 14.2 per cent of the total number of MSMEs in the entire country. With the establishment of around 4.02 lakh new MSMEs, the state's MSME sector generated direct employment for nearly additional 24.41 lakh people in the last three years. Additionally, MSMEs contribute majorly around 80 per cent to the state's exports which have seen an increase of 35 per cent from nearly Rs 88,967 crore in 2017-18 to Rs 1,20,356 crore in 2019-20.
With an aim to strengthen MSMEs and rural industries, the UP government has established a robust industrial infrastructure including world-class ready to move industrial parks like Naini Industrial Area and Saraswati Hi-tech city at Prayagraj; Competitive land rates kept as low as Rs 200 per sqft.; Online allotment of land through transparent rules that open up opportunities to develop industrial areas on PPP mode; Abundant water availability on account of perennial rivers like Ganga and yearly monsoon; and Abundant power availability at a competitive price.
The state has worked to upskill the available manpower and make them technically-abled. Uttar Pradesh is 'Pradesh' to many prestigious universities and technical and medical institutions like IIT Varanasi, AIIMS Raebareli, Banaras Hindu University, Allahabad University, etc. These institutions are playing a pivotal role in upskilling the youth and empowering the state with new technologies, methodologies, research and development.
Moreover, the state showed active concerns about the tourism and hospitality industry which has been one among the most-hit industries by the COVID crisis. And, the state witnessed an increased footfall of tourists following the state's campaign which majorly aimed to boost tourism and related services in Varanasi – one of the oldest living city in the world; Kashi Vishwanath Temple and Sarnath; Ayodhya – Lord Ram's birthplace; Prayagraj – Sangam; Kushinagar, Siddharth Nagar – part of Buddist Circuit.
Centre & Uttar Pradesh government interventions for industrial growth
Invest UP, a dedicated agency to provide complete investment life cycle support to the investors has been established by the Uttar Pradesh Government. This agency will be a one-stop solution for all the investor needs in the state of Uttar Pradesh. There is a dedicated helpdesk set up within Invest UP to support investors globally such as Japan Helpdesk, US Helpdesk, South Korea Helpdesk, etc.
To mitigate the effects of the COVID crisis on MSMEs and other industries, the Central and UP governments are working together. While the Centre is providing liquidity to MSMEs through the Atmanirbhar Bharat package, the state government is extending support to the MSMEs through schemes like One District One Product (ODOP), Vishwakarma Shram Samman Yojana, etc.
New MSME Act – MSME units can start operations within 72 hours of application with the state government; to this end, the State Government shall issue Acknowledgement Certificate to the units within 72 hours of application. The Acknowledgement Certificate negates the requirement of various approvals for a period of 1000 days that is around three years.
To attain Ease of Doing Business (EoDB), the UP government has launched a robust single window platform named "Nivesh Bandhu" wherein the majority of state government departments are linked. The effectiveness of the platform can be gauged from the fact that Uttar Pradesh secured the second position in the 2019 EoDB rankings.
Also Read: Banks should support MSMEs through govt schemes: SP Velumani
One District, One Product Programme enabling MSME growth
The Government of Uttar Pradesh launched the One District One Product (ODOP) initiative in January 2018. The ODOP is the flagship programme of the UP government. The objective of the programme is to preserve, develop and promote local arts, crafts and traditional skill of communities, spread across each district of Uttar Pradesh. Besides this, the programme aims to add to the income and local employment thus preventing migration due to lack of employment opportunities.
With this, primarily one product is selected across each district of Uttar Pradesh and the ODOP programme aims to address gaps/challenges in the development path of ODOP products. The programme covers all aspects of the product ecosystem, including value chain gaps and infrastructure gaps.
Considering the importance of the programme, the state government created a specialised cell i.e. ODOP Cell under the Directorate of Industries, Department of MSME & Export Promotion, to spearhead and implement the ODOP programme. The programme is empowered by four key pillars:
Margin Money Scheme: Under this Scheme, ODOP artisans/ units are provided financial assistance up to Rs 20 lakh per unit/artisan. In the last three years (till August 2020) around 3000 artisans/units were extended loans worth Rs 400 crore, under the scheme, giving employment to nearly 15,000 people.
Skill Development & Toolkit Distribution Scheme: This scheme aims at fulfilling current and future requirements of a skilled workforce in the entire value chain of ODOP products through free bridge courses of 10 days. Additionally, artisans participating in the training programme are provided modern toolkits, free-of-cost. Till now, more than 41,000 ODOP artisans are trained and around 40,000 artisans are provided a toolkit, through this scheme.
Common Facility Centre (CFC) Scheme: This scheme aims at developing CFCs at each district of Uttar Pradesh. CFCs aim to address common issues of the ODOP artisans/units including design issues, raw material issues, packaging issues, among others. Under the scheme, the state government provides financial assistance of 90 per cent (maximum Rs 13.5 crore) of the project cost, as a grant. Till now, 22 CFC proposals are provided in-principle approval by the state. Among these, 15 proposals are at implementation stage and another seven proposals are at DPR appraisal stage.
Market Development Assistance Scheme: This scheme aims at promoting the participation of ODOP artisans/units in local, national and international melas/exhibitions by offering lodging, travel and stall fee reimbursement. Additionally, the scheme provides financial assistance to ODOP artisans/units for onboarding to e-commerce platforms. The department has shortlisted over 450 national and international exhibitions/meals wherein ODOP artisans/ units can participate and claim assistance, under the scheme. Further, over 20,000 ODOP products are being sold across various e-commerce platforms.
The ODOP Cell leading the ODOP programme has also collaborated with various expert organizations/ institutions to fill credit, marketing, technology, design, packaging and other gaps in the ODOP product ecosystem. Some of these collaborations include companies – Amazon India and Amazon Global, Flipkart,
Quality of Council of India (QCI), Indian Institute of Packaging (IIP), and more such collaborations.
Also Read: GeM posing a boon for MSMEs: Talleen Kumar
With its effective implementation and strong collaborations, the ODOP has unlocked many achievements Other achievements of ODOP programme include:
 Exports of the State has increased by 35 per cent from nearly 88,967 crore in 2017-18 to 1,20,356 crore in 2019-20, since the start of ODOP programme.
15 ODOP products have been awarded GI tag; 10 new ODOP products are under consideration.
Nine ODOP summits conducted; 75 ODOP Udyam Samagams conducted – one across each district of UP; showcased ODOP products at Surajkund, Delhi Haat and Statue of Unity.
ODOP e-commerce – odopmart.com – portal launched; Over 20,000 ODOP products are being sold across e-commerce platform.
Dovetailing of ODOP programme with other schemes of GoUP and GoI – Vishwakarma Shram Samman Yojana (VSSY), Pradhan Mantri Mudra Yojana (PMMY), PM's Employment Generation Programme (PMEGP) and National Rural Livelihood Mission (NRLM), among others.
Atmanirbhar Bharat Package for MSMEs
In an effort to confront the COVID's dead weight on the economy, Prime Minister Narendra Modi announced the Atmanirbhar Bharat package for making India "a bigger and more important part of the global economy", pursuing policies that are efficient, competitive and resilient. The most common problems faced by MSMEs were lack of availability of adequate and timely credit; high cost of credit; collateral requirements; limited access to equity capital; problems in supply to government departments and agencies were tackled through these six measures announced by the Union Finance Minister for MSMEs.
Collateral free automatic loan for SMEs up to 3 lakh crore
Rs 20,000 crore subordinated debt for stressed MSMEs facing an equity problem.
Fund of fund for the infusion of Rs 50,000 crore as equity into MSMEs. l The Centre revised the definition of MSMEs.
The government procurement tenders up to Rs 200 crore will no longer be open to global tenders/ players, allowing MSMEs the chance to compete.
Post-COVID trade fares will be difficult, therefore the e-linkage market is being provided to MSMEs.