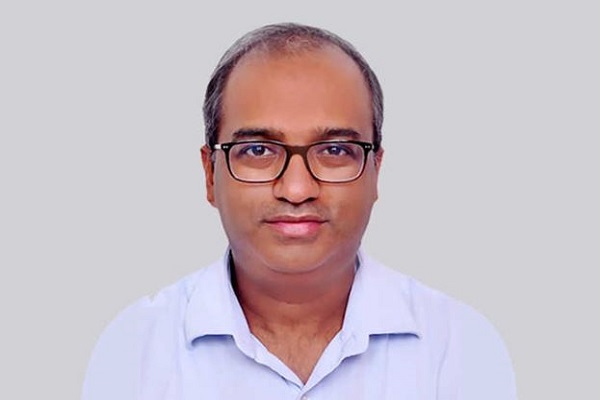 India has been striding towards growth and development. And, the recent upgrades in the digital infrastructure, active online services from municipal services to citizen grievance redressal, and developing a business-friendly ecosystem are only stepping stones of the country's journey of being an example for other developing countries. In an effort to highlight India's goals and vision, Elets Technomedia organised India Transformation Summit from  July 10 to July 12.
The inaugural session of the summit was led by discussions and views of eminent panellists including the senior government officials from the Centre and States and industry leaders. Abhishek Singh, President & CEO, NeGD & MyGov, Ministry of Electronics & Information Technology, Government of India addressed the session themed 'Innovations for Transformation and Good Governance'.
Mr Singh focussed his address on how IT and technology have been used to improve the lives of citizens of India. He said, "In the last few years, huge platforms have been built and new steps have been taken which enables seamless communication of the citizens with the government. This shows our growth in e-governance and has revolutionised communications in the country." The scale at which the projects are been taken today is massive and has not been done in any other country, he added.
Citing examples of the large scale projects, Mr Singh said, "We have the Aadhar system which is one of the most robust unique ID system involving 126 crore unique numbers provided to the citizens for their identity." Not only limited to the identity card role, but the Aadhar system has also played much crucial role in managing schemes and government offerings for the world's second-largest population. It is linked to bank accounts, enabling govt to provide direct benefit transfers (DBT) to beneficiaries of various schemes. More than Rs 1.7 lakh crore have been saved from Aadhar implementation. The DBT transfers otherwise would have been a troublesome and humongous task to identify beneficiaries and transfer money to their bank accounts. With Adhar in place, within no time the beneficiaries of various schemes were transferred money to their bank accounts under Garib Kalyan Yojana, he added.
Also Read: RAISE 2020: 'Artificial Intelligence', the way forward for India
Speaking on the Unified Payment Interphase (UPI) system, Mr Abhishek Singh said, "We have UPI transfers, I don't think any other country allows such instant transfers even for small amounts." From huge sums to even Re 1 can be transferred through UPI. Also, UPI transactions have been growing day by day, he added. Adding on, Mr Singh said, "Over 1.5 lakh crore is transacted every month through UPI an adoption of digital payments have skyrocketed within a few years just like once mobiles did."
Also Read : Technology: A Game Changer for India in fighting COVID crisis
Digilocker project is another major step displaying India's steps towards the adoption of better technology. "The Digilocker has more than four crore users today and they have over 3.78 billion documents. Ranging from Aadhar cards, pan cards, driving licenses, to even school certificates can be procured digitally and stored safely", told Mr Singh.
Further, he said, "The three major moves by the Government of India is giving a facelift to the country's systems and processing. The Aadhar resolves the identity issues and is a single ID for every requirement either for age, residence, unique ID, facial recognition, etc., whereas UPI is driving towards a cashless economy. Similarly, Digilocker is a major move to make processes paperless."
Today, the government is also looking at the citizens and is providing benefits in the most convenient manner possible. Further, during his address, Mr Singh briefed about other major projects like the Government e-Marketplace (GeM), Aarogya Setu mobile application which are enabling the citizens and the government authorities to cope up in times of COVID crisis.
Concluding his session he briefed about the 'MyGov' portal of the Ministry of Electronics and IT, Government of India. Mr Singh describes MyGov stating, "MyGov is basically a bridge which delivers government announcements, decisions and moves in a simplified and in an infographic manner. Moreover, the portal also come up with various challenges to meet the requirements of the government and in turn, the winners are recognised." Hence, MyGov is using various communication challenges to bridge the communication gap between the government and the citizens. Apart from that, it is acting as a talent hunt portal where through challenges the Indian innovators are called for building and developing various government solutions in order to improve governance and life of citizens, he concluded.