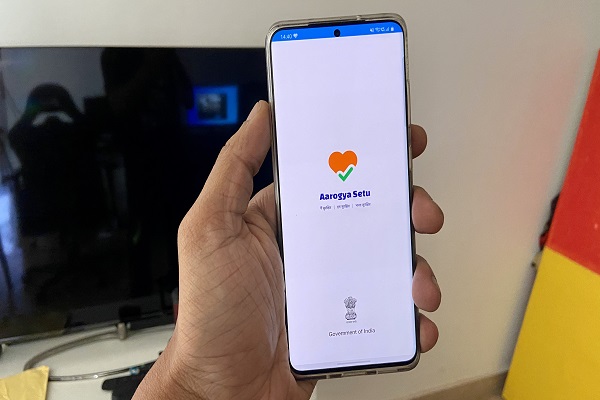 In a bid to enhance the monitoring of COVID-19 patients and the security of citizens, the Government of India has launched 'Aarogya Setu', a mobile app to track infections more actively and accurately. The newly released app would be available for both the android and iOS users and will support around 11 Indian languages.
The move is expected to control the limit of COVID-19 spread using technology. Moreover, the app will also help the authorities to create a database of all the relevant public information about the virus.
Apart from the COVID-19 tracker feature, the application also enables the user to take a quick check of the symptoms relevant to the viral infection if any. The app also gives out alerts and notifications if the user is in close vicinity of an infected person. However, the app does not monitor the movement of the user regularly as its meant to monitor the ones infected.
On installation, the app will ask for language selection and personal particulars for registration purposes and will ask permission for GPS for tracking. The application majorly is a one-page resource offering official information regarding the virus that can be helpful to users. The app will generate prompts and notify about any infected person in close vicinity.
Also Read: JNCASR develops antimicrobial coat against COVID-19 to prevent transmission
Besides the Aarogya Setu app, the government also has an official portal, MyGov.in, that also has updated essential information related to the virus.