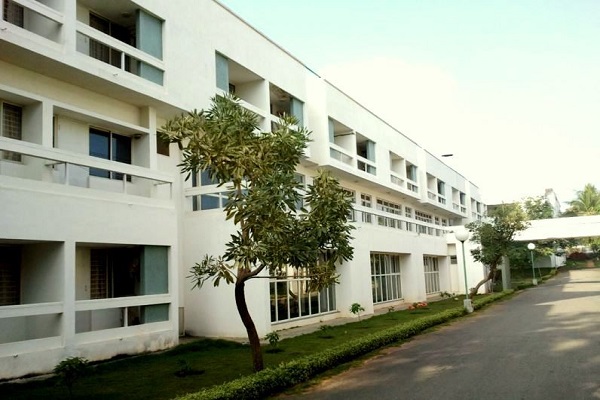 In a bid to develop an effective prevention measure amidst the Coronavirus outbreak, Jawaharlal Nehru Centre for Advanced Scientific Research (JNCASR), an autonomous institution under the Department of Science and Technology (DST), has come up with a one-step curable anti-microbial coating to prevent further transmission of the virus. The newly developed coat, when applied, on different surfaces such as textile, plastic and more is potent enough to kill a range of virus types including COVID 19.
The research paper holding the essentials of the research and detailed description of the newly developed coat has been accepted in the journal 'Applied Material and Interfaces'. The coat is capable to completely kill the influenza virus as well as resistant pathogenic bacteria and fungi, including methicillin-resistant Staphylococcus aureus and fluconazole-resistant C. albicans spp.
The recent outbreak of Severe Acute Respiratory Syndrome Coronavirus 2 (SARS-CoV-2), also popularly known as Coronavirus, has created an unprecedented stir in public health globally. As the Coronavirus is also a virus having an outer protective membrane, like influenza, hence it is anticipated that the coating may form cross-links with the viral membrane to not to allow the virus to get activated upon contact and can help prevent contamination various surfaces any further. The coat molecules cross-link with different surfaces upon exposure to UV radiation.
The researchers said, "Till date, to the best of our knowledge, there is no covalent coating strategy which can kill all viruses, bacteria and fungi." The newly developed coating can be put on a variety of surfaces, and its convenient usage and robustness eliminate the necessity of skilled personnel for procurement of the coating.
Considering the fact that microbial colonies developed on various objects and surfaces that people come in contact with every day, the researchers developed a coat which is easy to apply and can effectively prevent the contamination. The microbial colonies developed are one of the major reasons for the transmission of deadly diseases and infections.
In the wake of the Coronavirus outbreak, if shown to be active, the protective coat can be synthesised on a larger scale and can be coated on various personal protective tools such as masks, gloves, gowns, etc. This can be achieved in collaboration with private organizations in the domain. Moreover, the coat can also be applied on other medical devices and tools to avoid hospital-acquired or nosocomial infections.