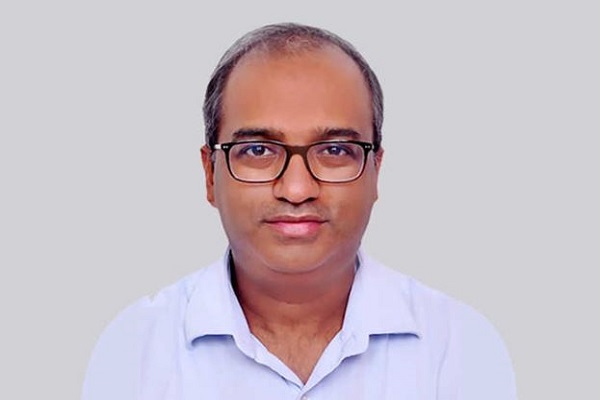 Government of India's response against COVID-19 has been effective enough to slow down the viral transmission and contain it to an extent. It is also evident that the level of disaster preparedness and IT infra, which has been a great enabler during the crisis, of the country has seen tremendous upgradation. Considering the fact that technology has played a crucial role in stabilizing the situation, Elets Technomedia organises a webinar to acknowledge the role of Ministry for Electronics and Information Technology (MeitY) and MyGov. Abhishek Singh, President, NeGD and CEO, MyGov joined the webinar as a speaker talking about India's preparedness to fight disasters like the COVID-19 in terms of technology.
About MyGov

Singh commenced his address with a brief on MyGov saying, "MyGov was conceptualised as the citizen interaction platform. Whatever the Government decides, releases any guidelines, any ordinance or a policy, we convert it into simple text and infographics so that people can understand and upload it on our portals to make people aware."
Adding on to the MyGov description, he said, "We got the words like Quarantine, Social Distancing in campaigns to make people aware of them. Similarly, about handwashing, we ran a campaign on our social media platforms telling people about its significance and the proper manner it should be done."
"We have a chat hub on WhatsApp so that people can communicate with us and ask queries. Moreover, we have a suggestion portal where people can give suggestions to the Government on various aspects like national education policy, textile policy, budget or more." For the Union budget, MyGov portal received over 25,000 suggestions. And, the finance minister also wrote a thank you letter to the citizens, he added.
Also Read: Abhishek Singh gets additional charge of MD & CEO, DIC
AarogyaSetu app and privacy issues surrounding it
Singh elaborated on the significance of AarogyaSetu app and clarified all the privacy issues raised by people against the application. He said, "AarogySetu app is one of the fastest downloaded apps in the world. Further, considering the importance of the app,  we made a small video starring Ajay Devgun to promote it."
Elaborating on the functioning of the application, Singh said, "Anyone who is at low risk and his data has been shared on the app, his data will be automatically deleted in 45 days. Similarly, those who are under high risk of getting infected, their data will be deleted in 60 days. And for those who are not infected or are not under any such risk, their data will be removed from the app in 30 days. So, the Government will keep no data anyway for more than 60 days."
Stressing on the privacy and data sharing aspect, he added, "Those who are risk-free and are not in near proximity of any COVID positive patient, their data is not shared with the Government server. However, if in case the person is in near proximity to a COVID patient, their data is shared to the Government server and alerts are sent and active tracking is done via Bluetooth." Data is only shared with the NIC-monitored Government server in case any risk is identified. And, the shared data is also removed from the server as per the timelines mentioned before, he added.
Moreover, once a person is registered with the app, a device Id is created and that Id is used for further communications. The personal details of the people are not shared with anyone. Also, no third party is involved in this, said Singh.
Singh said, Our objective behind the app is – "Main Surakshit, Hum Surakshit aur karein Bharat Surkashit"
Role of MyGov 
MyGov has been active in communicating with the citizens by one or the other way. Apart from spreading awareness online and information about the Government orders, the portal has also been used for interacting with people during the quarantine. "For instance, to promote staying home, we started 'Ghar Baitho' challenge so that people can share what activities they have adapted during the lockdown. Moreover, we also started a campaign 'Myth Busters' to bust myths surrounding COVID-19", Singh said. Also, a fake news campaign was started in collaboration with the Press Information Bureau (PIB), he added.
Highlighting the work done by MyGov and effective use of technology, Singh said, "The Government has set up a lot of shelter homes, community kitchens, feeding centres and more. But, many people do not know where they are. So, we tied up with Google and mapped all the locations and made it available for the public. So that any one who wants to help like an NGO or an individual can know where to go." MyGov has also set up a donation platform for donations like PPEs, food, or anything such. People can write a brief on the platform about the donation like what they want to give and how much. With this, the authorities can also know what is being offered and they can assure that it will be utilised in an optimum manner, he added.
When questioned about the way forward, he began by saying, "Our entire team is working remotely and all the creatives being shared, videos, information and all of it is done remotely. We have a video conference call every day to finalise the data that needs to be shared." Adding on to the work from home aspect Singh said, "Workfrom home has become a norm, it has become a policy and it is going to become a new normal. A time will come when people will physically come to the office only when required." Most of the common tools that the govt was using were not Indian. So, it was decided to launch a video conferencing tool challenge so that all the Indian innovators can come forward to develop better tools indigenously. The winner will be getting financial assistance from the Government and further benefits, he added.