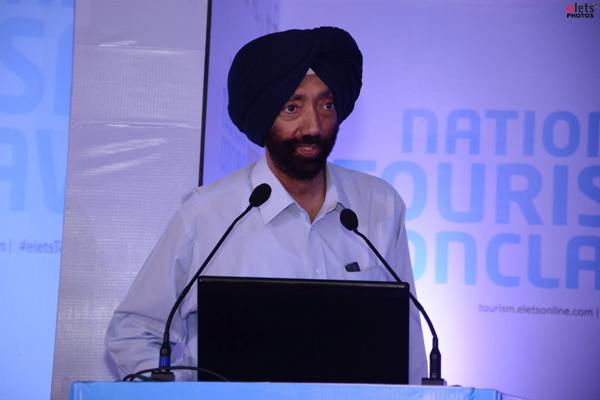 In order to curb the ongoing Coronavirus epidemic, the Punjab government has taken many measures. Detailing on the initiatives taken by Amritsar district officials in protecting the city from the pandemic, Shivdular Singh Dhillon, Deputy Commissioner, Amritsar, Punjab joined in a webinar organized by Elets Technomedia.
Initiatives Taken
Talking on the initiatives, Singh said, "Most of the patients were traced from the airport. We were against an invisible and unknown enemy and no one knew how to deal with the disease. We started training sessions at the airport to handle the situation with care. Suddenly, there were requirements for masks, sanitizers and PPE kits, and the production capacity was not there. But, we had to arrange all the basic necessary things to fight the virus."
Further, he said, "Social distancing was a new norm in the crisis. It was amazing the way people have adopted the new norm and supported the government against COVID-19."
The government is providing food items and other basic necessities to the poor. Many NGOs are putting their best to support the poor in this crisis, Singh added.
Moreover, he mentioned, "The first recovered patient of COVID-19 in Punjab was from Amritsar… The medical and para-medical staff did a wonderful job of helping people in the pandemic. Not only the medical staff but the policemen, sanitization workers, water supply workers, electricity workers did commendable jobs in the crisis."
Challenges
Speaking of challenges, Singh said, "The challenge started for Amritsar before lockdown. When the crisis started, the Government of India decided to quarantine the people who were flying back to the city from different countries. Initially, keeping those people in quarantine was a huge issue." Also, people were coming from Pakistan through Attari border and putting them to quarantine centre was a huge issue as they were very reluctant, he added.  
"Many foreign embassies were trying to evacuate their citizens with special flights, getting those people from different places in the curfew was a daunting task. Logistics have to be taken care of, creating medical facilities for them, setting up helpline numbers was another big challenge for us", said Singh
Also Read: "Digitisation Taking Centre Stage post-COVID" – Shivdular Singh Dhillon
Learnings from Pandemic
"It's a new learning experience for everyone, from administration to medical staff to policemen. Now, the medical staff have developed a certain kind of patience, for those who need special care", Singh said. Adding on he said, "The government has developed COVID care centres for asymptomatic patients. We have developed a 1000 bedded COVID care centre in Amritsar. To keep the bare minimum human to human contact, we are using technology."