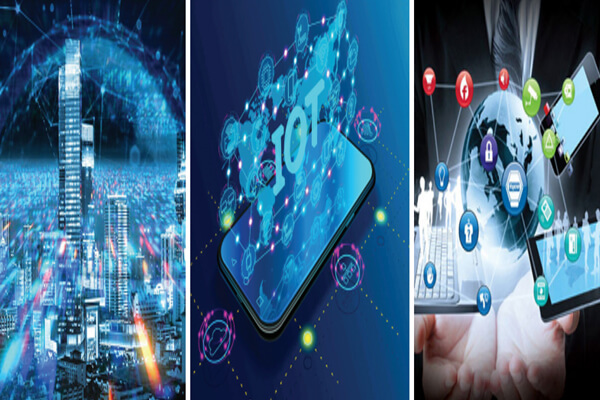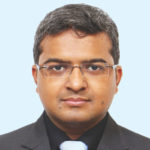 AI technologies are keeping a watchful eye on crowd control and surveillance, being increasingly used to identify criminals, and scanning video footage for anomalies. At the same time, the mere presence of such technologies can act as deterrence for crime to happen, writes Dr Yudhishthira Sapru, Senior Consultant, National eGovernance Division (NeGD), Ministry of Electronics & IT (MeitY), Government of India for eGov magazine.
Can smart policing be a reality in our cities? Should we wait for technology to mature? Can we handle it?Is it going to be a costly affair? – These questions might be troubling top cops who are at present at the helm of affairs in India's growing smart cities. It is fair to ask these questions given the buzz around Artificial Intelligence (AI) but I would say the genie is already out of the bottle and there is no looking back. Artificial Intelligence technologies are entering an inexorable state and are here to stay. It is now only a matter of time that Police departments across the country start adopting them and make our cities more secure.
Different people may have a different meaning of smart policing. But, I am not talking about using a large number of latest night vision cameras in an area, where the video feed is being monitored by some policemen sitting in a police control room. There is no smartness involved. Human eyes have their own capacity and limitations. Earlier, there was no way out but today technology is available which can automatically detect any untoward event and take evasive action immediately with no or minimal human intervention.
World over, police departments have started turning their attention to Artificial Intelligence technologies to undertake policing functions in an efficient and effective manner. AI technologies are keeping a watchful eye on crowd control and surveillance, being increasingly used to identify criminals, and scanning video footage for anomalies. At the same time, the mere presence of such technologies can act as deterrence for crime to happen. It is like the police are watching you always. AI offers a wide range of opportunities where technology can transform how law enforcement is done. AI helps in keeping a watchful eye on the large crowdsand city-wide surveillance. It is essentially important in a country like India where we not only have highly populated cities but smaller cities also where the population is much higher compared to the global standards. Whether it is love for a leader or devotion towards the religion, people gathering is no exception but an accepted norm.Commonly, during community events such as festivals, cricket matches, and cultural programmes we have thousands of people gathering in a very small area. Crowd gatherings offer one of the biggest challenges to any city police and we can no longer rely on traditional ways of managing crowd. The complexities of obscuration and ambiguities in crowded scenariosmake video analysis a challenging task. Cameras at a crowd gathering and drones flying over the head do provide certain level assistance but the use of AI-based technologies, which have learned the crowd behaviour, really changes the scenario and it allows police to predict the behavior and make more informed decisions.
AI can not only help to make predictions about the footfall but can tell crowd density on a real-time basis. AI simulations allow identification of 'choke' points and based upon the moment patterns, it can tell where crowding is most likely to occur and, at times, can also help in averting a situation like a stampede happening.Slip and fall accidents can also be fairly accurately identified and bigger incidents can be avoided.
Also, the threat of terrorist activity at a large gathering is never ruled out. While police may put in best efforts to find suspicious or unattended objects lying, it is the AI that has the hawk-eyes to detect such objects in no time and raise an alert. It can also be effectively deployed at railway and metro stations where AI can effectively identify an object which has an owner beside it but is no one to attend after some time. Technology also exists to detect theft in the crowd. AI can easily pinpoint a weapon or gun being flashed outside a discotheque and alert the police about the location on its own.
Another area where the technology is being increasingly deployed by the enforcement agencies in their day to day is the 'facial recognition' technology. Recognising faces is a critical aspect of policing work. It has now become fairly easy to identify criminals from large gathering be it a photograph or a video clip. All that is required by the officials is a photograph of the individual which need not be the latest or of good quality. In China, facial recognition is already being deployed in day to day policing. For instance, a body camera on a police officer's shoulder can let him know if the person he is talking to is on the police blacklist.
Clearly, there are privacy issues involved in facial recognition and the police should be highly judicious in using them. While the Government of India intends to make law on privacy shortly, I believe, technologies and enforcement could be customised to reap the benefits within the purview of law and keeping the interest of the general public in mind.
The fake news menace has left no country untouched and India is probably the worst impacted with news of incidents of mob lynching creating an uneasy environment in the country.While the use of social media and its high velocity together with the ability to edit videos and pictures with ease has propelled the fake news hazard, AI offers a big reprieve to the government agencies by providing the ability to not only identify fake news but also defend against it by predicting and containing its spread. AI can also help to identify maleficent accounts that propagate such news. Twitter, for instance, used AI algorithms to identify and closesome 3,00,000 terror-linked accounts.
Interestingly, today the latest weapon for the police forces to fight against crime is not an advanced gun but it is the data – the 'Big Data' that we call. Predictive policing is already a reality and preventing crimes before they actually occur is what matters today. Data on the time, location, and nature of past crimes is being fed into statistical models to provide insights to police strategists concerning where, and at what times, police patrols should patrol, or maintain a presence, to have the greatest chance of deterring or preventing future crimes. In many US states and countries like the UK and Netherlands, data blended from population mapping and crime statistics along with current data have been effectively deployed for decision making, resulting in lower crime rates.
The primary goal of law enforcement agencies is providing society with an environment of safety and assurance by making efforts to deter and solve the crime. The changing social scenario calls for the police to become better equipped at handling crime. There are multiple ways in which AI can be applied to realise those goals and some of which I have touched in this article. It really depends upon the leadership to adopt the most suited technology for a city and implement it effectively.
"AI helps in keeping a watchful eye on the large crowds and citywide surveillance. It is essentially important in a country like India where we not only have highly populated cities but smaller cities also where the population is much higher compared to the global standards."
We have seen police departments usually suffer from a force crunch, as permissions, approvals and long recruitment cycles impede the process of new people joining and thus impacting the effective functioning of our police forces. I believe, if things can be put into the right perspective, the police can turn their cameras, Internet of Things (IoT) devices and drones into force that is on duty 24*7, day and night, rain or dense fog, with eyes that never tire and the knowledge that is never forgotten but behavior that it learns with every frame that it captures.
There are also certain questions that need to be answered by the industry and technologists. Can the AI matchup with the Police's unique requirements on speed, low error rates, and accurate predictions? Can we provide unique propositions to the police to save on the cost of buying technology which changes very fast? Can we deliver secure and reliable solutions that meet the requirements of our future smart cities?
AI with the coming of 5G and IoT is certainly much more capable of assisting the police but there is a caveat. Limitations of AI such as inherent bias, opaque algorithms, and lack of complete datasets especially corresponding to the local population can result in the technology being ineffective or even harmful. On one side we see lawsuits are going on in countries against law enforcement agencies for infringing into privacy and on the other side, some countries are blindly using AI at the cost of human rights of their citizens. Thus it is imperative that before the actual deployment of AI technologies, their use and implications must be monitored and thoroughly evaluated.
To the critics of the technology, it is to say that the law enforcement agencies are mature enough to understand the technology. They understand how to reap the best out of the technology and how to be careful to not be too reliant on it. Human factors as the final decision maker should not be ruled out of the equation. As regards reliability especially in Indian scenarios, these nevertheless are early days and models will become more predictive through machine learning as and more data of local populace is fed into them. The technology is here to stay and the only question remains to be answered is how the technology is applied by smart police to make our smart cities secure.
About the author:
Dr Yudhishthira Sapru has more than 15 years of experience in e-Governance consulting, cybersecurity and IT programme management. He has a rich experience having been associated with more than 50 IT projects spanning both MNC and Government organisations. He is currently working as Senior Consultant with National eGovernance Division (NeGD), MeitY, Government of India. He is presently part of the State eGovernance Mission Team and is associated with Chandigarh Administration for undertaking various IT and e-Governance projects. He has a doctorate degree in Management from Panjab University, Chandigarh. He is an alumnus of the prestigious IIM Lucknow and also holds a Bachelor's degree in engineering from PEC, Chandigarh. He has also been certified by PMI-USA, UN-APCICT, and the University of Cambridge. His research papers have been published in well known national and international journals. He has received awards and accolades for various government organisations for his work in eGovernance.