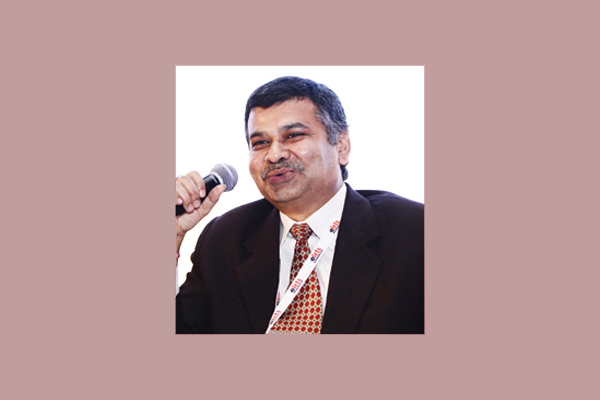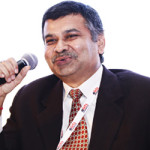 With a number of eGovernance initiatives being undertaken by the Government of Andhra Pradesh, the State has set the benchmark for others to follow. Ratnakar Jauhari, CEO, eGovernance Authority, IT, Electronics & Communications Department, Government of Andhra Pradesh, tells Nirmal Anshu Ranjan, Arpit Gupta and Akanki Sharma of Elets News Network (ENN) how these initiatives have been helping in the overall growth of the State. Excerpts:
AP Government has been a pioneer in eGovernance initiatives. Recently, e-Pragati has been launched. How is it helping citizens and which all sectors does it cover?
The Government of Andhra Pradesh is determined to leverage its strength in IT to provide anytime, anywhere citizens services. ePragati is a first-of-its-kind initiative in India and we are the first State to do it. It is an all encompassing system, where government is available on a click; it's an IT-based solution for the various departments. It is an enterprise digital platform that aims to bring together 745 services offered by 33 departments and more than 315 government agencies in the State.
The idea is that citizen is there to avail the services of the government, and the government as such is taking information from the citizen and then giving it back only. For instance, if I am a citizen and my date of birth and place of birth is taken, by the government for record; after five years, I again go to the same government and ask for my birth certificate. Then, after six months, I again have to go to the government for domicile certificate. So, it's my own information for which I have to go to the government again and again. Thus, the solution is that all the data will be saved in the system and it will be interlinked. It's not that a transport department wants information, then the same information is required by civil supplies, and the person has to provide this again and again. So, that is the basic premise for taking ePragati further. Issues like speed, cloud enablement, paperless governance, certificate-less governance, etc., are there. In countries like, South Korea, Singapore and the US, a lot has been done on these lines. So, it is a good project which is the need of the society now and we are doing it in Andhra.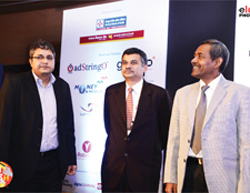 Cashless PDS is another example introduced in the country, which other states must follow. What is cashless PDS and how is it being implemented?
In cashless Public Distribution System (PDS), a person needs not pay cash. For instance, a person needs some ration every month, oil, rice and pulses, etc, and there is some fixed amount of monthly quota. So, if a person has an Aadhaar number, he/she might go to the shop and tell his/her unique identity number, then automatically the quota will be reflected in the computer as to he/she has taken how much of allotted quota and how much is remaining, etc. Then, it will be adjusted through my bank account, as under eKYC, Aadhaar is linked to the bank accounts. It will be automatically detected through biometrics like iris and finger prints. We are planning to launch it on a pilot basis.
Would you like to mention any other initiative in the recent time that was a big success?
There were a number of initiatives. One has been e-Cabinet, where the Cabinet has been taken on computers and all submission of files, etc. is on computer. The second is mobile MeeSeva, which is in other states as well. Thinking about another unique initiative, it is ePermit system, wherein my department gives permission on net-based support and even payment is done through Internet. It is done for the permits of worth `100 crore of mineral and has been very successful also, reducing a number of bogus things. Further, it has streamlined the whole process bringing in the transparency as well as efficiency.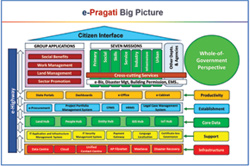 Thereafter, the Government launched eOffice – A Digital Work Place Solution that aims to support governance by using more effective and transparent inter- and intra-government processes. The need for transforming conventional government offices into more efficient and transparent e-offices, and eliminating huge amounts of paperwork has long been felt.
That apart, eSuvidha project is the eGovernance initiative of the Municipal Administration and the Urban Development Department, aimed at computerisation of urban local bodies (ULBs) in the State. The eSuvidha project was conceptualised to provide an IT platform to all the ULBs under the purview of the Commissioner and Director of Municipal Administration (C&DMA) office. The objective of the project was to develop an integrated statewide solution across all municipalities in the State as part of GoAP's eGovernance initiatives.
MeeSeva, the eGovernance project of the Revenue & Registration Department, offers citizens a bouquet of 309 high-volume services from 32 departments through 4,070 MeeSeva kiosks. The project has already completed 3.5 crore transactions and will soon reach four crore mark. The target is to ensure that MeeSeva becomes the entry and exit point for the citizens to approach the Government for any service. MeeSeva centers are now also providing Business Correspondent Services for various banks and achieving financial inclusion for the citizens.