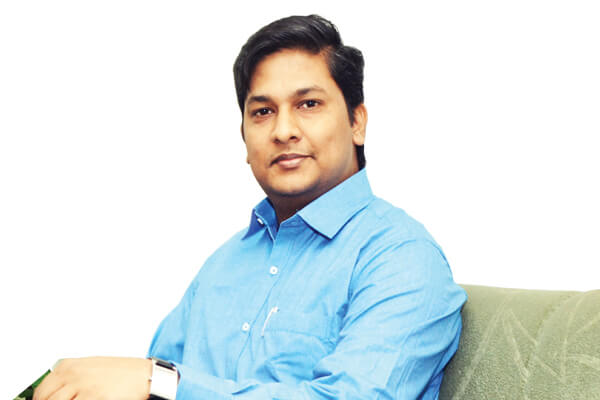 Local governments have been at the forefront of fighting the Corona crisis. And, smart city interventions have enabled ULBs to fight the pandemic effectively. Highlighting the role of civic bodies and smart cities, P Bala Kiran, CEO, Trivandrum Smart City Pvt. Ltd. addressed a webinar organised by Elets Technomedia.
Initiatives Taken
Speaking on the initiatives taken, "On January 31, when the first case of COVID-19 surfaced, it was three students who have returned from Wuhan. That time the whole protocol which we developed at the time of Nipah virus spread was modified as per COVID and swung into action." 
Adding on he said, "Root mapping has been done meticulously. All the people coming from outside India or from any other state in India have been meticulously tracked, monitored, and proactively being called upon and asked them to be in home quarantine." 
"Because of our 100 percent literacy rate and because of our high awareness we tend to follow the directions from the government very seriously", he added.
Further, Bala Kiran said, "We have come out with this campaign called 'break the chain' under which, in Trivandrum, there are more than 3000 hand wash centres has been created on the road at various places. Everybody on the road, near the bus stop, near the offices can use this facility without spreading the virus. That's where the chain has been broken."
He said, "We have started 25 community kitchens which the Kerala government followed and right from the day 1 we have started this kitchen. At these kitchens, people in need can request for the food, lunch, breakfast over the mobile phone, over the WhatsApp or even through the counsellors and the contact people. 
Challenges
Talking on challenges, Bala Kiran said, "As we had the experience of fighting Nipah virus, it came in handy for us at the time of COVID outbreak." 
Also Read: Kerala will be know as 365-Days tourism destination
Further, he said, "Monitoring people under quarantine was one of the challenges. For that, we leveraged smart city interventions. Also, drones were used for monitoring and surveillance of slum areas."  
Preparations for Pandemic
Speaking on the preparations for the pandemic, Bala Kiran said, "In Trivandrum, 20,000 people are under the home observation right now. The Police department has been extremely strict and vigilant and moving on the movement of people." 
In addition, he said, "We have been stitching masks. We have got two tailoring units where 2000 masks have been stitched on a daily basis. Over 1500 litres of sanitizer has been prepared locally and a huge awareness campaign has been running in the district.