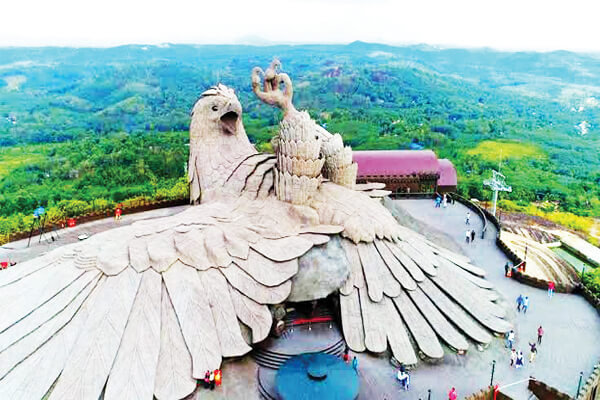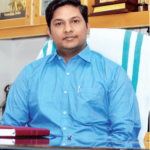 Kerala, God's Own Country has survived the wrath of nature in 2018 in the form of a disastrous flood. Despite the negative growth in that period, the state has braved up and the Department of Tourism has launched several innovative initiatives to boost tourism in the state. P Bala Kiran IAS, Director, Kerala Tourism shares detailed insights of his vision to make Kerala a yearlong tourist destination In this exclusive interview with Sudheer Goutham of Elets News Network (ENN).
You are heading the Department of Tourism in Kerala as Director for the last two years. You have taken up so many meets and roadshowsoutside India as well. How fruitful was IT?
Since the last three years, Kerala tourism has embarked on the path of 'God's Own Country' version two, I would say. Kerala as a tourist destination has been attracting the majority of the tourists to the south of Kerala. However, the main tourism season is of just six months duration, from October to March. Rest of the year is lean tourism season in the state. We have taken a large number of steps under the leadership of the Hon'ble Tourism Minister and Secretary, Government of Kerala to make the state a 365-days tourism destination. It will be known for not only leisure destination but also Ayurveda, Adventure and activity tourism, Sports, MICE tourism and Village Life Experiences (VLEs).
We will also be expanding tourism from Southern Kerala to Northern Kerala. We have taken up huge projects and invested around Rs 350 crore in North Kerala to create new tourism products and infrastructure to attract people.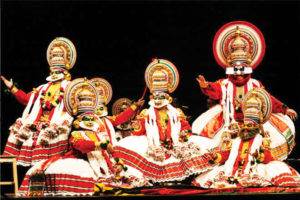 We have also created a lot of new tourism products for the lean season. For example, the most important project is the Champions Boat League wherein we have created a league of snake boat races in asimilar format as that of the Indian Premier League (IPL). It was flagged off by none other than Cricket Legend – Sachin Tendulkar. From 31 August to 23 November 2019, we have conducted snake boat races with nine teams with a franchisee model. Each boat has 100+ people rowing in unison. They are given points from 10 to 1 and the points keep on adding for 12 races in the League table. A live audience of 22 lakh have visited and seen the race at the 12 venues in the first season. More than 18.5 million people have seen on Star Sports, Asianet, ETV and Hostar. The commentary is done in six languages – Hindi, English, Malayalam, Telugu, Kannada, and Tamil. It has generated a lot of interest in the field of water sports as it is now the world largest water team sport. It also provides a vision that every tourist visiting Kerala will be able to view at least one snake boat race by purchasing tickets and have a beautiful viewer experience. With these products, we can make it into a 365-days tourist destination.
Snake Boat racing is a traditional sport. How will you invoke the excitement among people outside Kerala?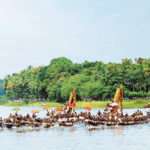 The good thing about snake boat races is that it is a visual delight. The linear shape of boats and great synchronisation with 120 rowers in unison creates a visual appeal. Hence, we are pitching it as a tourism product and not just a sports product. It has already generated a lot of interest in people and we want to project it similar to the Dragon boat race in China and Thames river festival in London.
Are the participants in the snake boat race hail from Kerala only?
Although the majority of the rowers are from Kerala, there are rowers from Jammu and Kashmir, Manipur, Tamil Nadu, and some other states as well. Owing to the diversity, we are calling it 'India on a Boat'. The snake boat race or rowing is pure team effort and the understanding between rowers is very important to win the race. Hence, the concept of unity is also highlighted through this race.
What are the venues for the snake boat race?
There are 12 venues in six districts of the Champions Boat League and all these venues are world-famous tourist destinations. The venues include Alappuzha, Kollam, Kumarakom, Kochi and Thrissur, where every weekend from 2pm-5pm, snake boat races were conducted.
Could the recent floods affect tourist footfall?
The recent Kerala floods in 2018 have been the worst in a century. Though physical tourism infrastructure has not been greatly damaged but we have faced severe business loss inthe tourism sector. There was a perception that Kerala was under water. For four months, from August to November 2018, there was negative growth and a huge loss of business worth more than Rs 1,000 crore. But we had countered it with a strong positive narrative of Kerala Tourism, 'Kerala Tourism is back'. The Hon'ble Minister, Secretary and Ihave gone to various cities in India and abroad and have shown Facebook Live videos of each of the destination. We have conducted destination audit and presented it in front of the Media.
"We will also be expanding tourism from the southern Kerala to Northern Kerala. We have taken up huge projects and invested around Rs 350 crore in North Kerala to create new tourism products and infrastructure to attract people."
We have also organised Kerala Travel Mart (KTM) in September wherein we invited 1,650 tour operators from almost 100 countries and all the states in India and arranged FAM trips for them. It generatedhuge confidence in them that Kerala has recovered. The Kochi-Muziris Biennale which took place in Kochi in December 2018 till February 2019 has been such a roaring success that people forgot that those areas were flooded six months back. By December 2019 we saw positive growth in tourist arrivals. The first quarter this year saw around seven percent growth and in the second quarter, we doubled it to 15 percent and third quarter of 2019, we have achieved 23 percent growth. CNN Travel declared that Kerala is one of the must-visit 19 destinations in 2019 and Lonely Planet magazine has said that Kochi is among top 10 must see cities in 2020. Thus, our sustained tourism promotion campaign has been a resounding success.
Now you have many plans in place covering northern Kerala. Are there any new campaigns like Kerala Reloaded?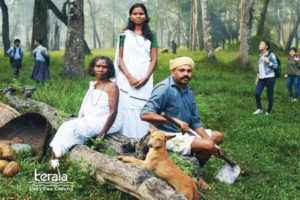 In north Kerala, we have launched Rs 325 crore "Malabar River Cruise Project" covering eight rivers and coming with various Village life experiences along the River cruise route. Thalassery Heritage project amounting to Rs 155 crores, will conserve, preserve and showcase the rich cultural history of Arakkal, Chirakkal dynasty along with Portugese, Dutch, French & British influences in the region. The Kerala Government has come up with a new campaign called 'Human by Nature' wherein we are presenting not just our backwaters, hills, rivers, beaches, waterfalls but we are presenting our people and cultureat the forefront. We project the people of Kerala as ambassadors of tourism and we want to underline the rich heritage that Kerala possesses. Kerala government has now started four huge heritage projects in Kerala – Thalassery Heritage project in North, Muziris Heritage ProjectandAlappuzha Heritage Projectsin Central Kerala and Travancore Heritage Project in Trivandrum. These four heritage projectsare going to give a strong fillip to this campaign called 'Human by Nature' and it is now being presented everywhere including TV channels, newspapers, radio, cinema halls, hoardings, etc. We are running this campaign not just in India but across the world.
As the Director of Kerala Tourism, would you like to give any message to the readers of eGov Magazine?
Our message is that all the nature lovers, students of heritage and travelers should come to Kerala. We have hugely reinvented many tourism products and we promise that you will have a great time visiting Kerala. We are now showcasing village life experiences, our rich cultural heritage through our heritage development projects, and our new addition to Kerala Tourism product, the Champions Snake Boat League, the IPL style snake boat races. I would promise that you will have a great gala time cherishing the surreal beauty of Kerala.
Also Read: TECHNOLOGY ACTING AS TURNING POINT IN KERALA TRANSPORT SECTOR