Aimed at achieving the ambitious growth targets, the tourism landscape in Kerala is undergoing a major transformation and soon results would start showing up, says K P Nandakumar, Joint Director, Department of Tourism, Government of Kerala, in conversation with Elets News Network (ENN).
Kerala is well-known for its beaches, backwaters, mountain ranges and wildlife sanctuaries among tourists domestically and internationally. What have been your recent initiatives for boosting the State's tourism potential?
To achieve the ambitious growth targets, the Tourism Department has rolled out an aspiring Malabar river cruise project in Northern Kerala. Christened as Malanadu-Malabar Cruise, linking eight rivers and backwaters of Kannur and Kasargod districts, the project worth Rs 325 crore would soon commence construction of modern boat terminals and jetties equipped with advanced facilities for tourists. While promoting pristine Northern Kerala, Kerala Tourism targets up to 15 percent growth in the number of tourist arrivals in 2018 with its tourism development plan. The objective is to promote new destinations in different geographical areas while widening the canvas and including new destinations.
The State Government has been focusing more on conservation and preservation of heritage monuments in the coming financial year. The upcoming launch of Jatayu Earth Centre – the World's largest functional bird sculpture that would have an adventure zone within the center, with over 20 adventure activities aim to entice adventure enthusiasts to the State. The sole objective is to rebrand the State as the 'Land of Adventure'.
In this regard, the Tourism Department has been working towards developing action and water-based adventure activities such as river rafting, kayaking, trekking, paragliding, among others, for the vacationers. Kerala is brimming with vast and diverse experiences from each of its corner, be it food, living, inward waterways, toddy tapping, culture etc. Owing to evolving travelling experiences as aspired by travel enthusiasts, there is a surge in demand for uniqueness in this entire journey. Keeping pace with the emerging trends, the Tourism Department has been promoting homestays and rural tourism. With the growth of 'meetings, incentives, conferences, and exhibitions' (MICE) tourism, Kerala Tourism aims to promote the tourism products and services offered by the state. The natural beauty and geography of Kerala have prompted many to opt for the state to organise MICE events across the state. With an aggressive promotional campaign, like #ComeOutAndPlay, Kerala Tourism has been promoting the State, while reaching out to the wider audience.
When it comes to building smart tourism ecosystem, do you think Kerala is appropriately leveraging on globally followed best practices? If yes, how?
Over the years, Kerala has become the tourism trendsetter in India. It is an ideal destination for tourists, offering diversified tourism activities. The Tourism Board has been working on formulating and executing the action plan to promote the state as a 365-day destination. To create a smart tourism ecosystem, Kerala Tourism has been undertaking various initiatives to promote the state globally. Recently, it has launched the first-of-its-kind 'Barrier-Free Kerala Tourism' project to provide various opportunities to the differently-abled travellers. Besides, it has been promoting adventure tourism across the state with international safety standards to ensure security and safety of travellers. Kerala Tourism plans to make the State a 12-month ready destination, which would allow them to unleash their travelling spirit.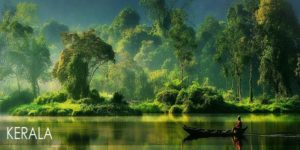 Kerala is one State that boasts of a vast and unique geographical spread along with a great historical and cultural heritage, how do you see this USP of Kerala?
Kerala is well-known for its vast and rich biosphere of flora and fauna. Indeed, Kerala is preferred to be the most popular tourist destination in India. The calm climate of Munnar, backwaters in Alleppey, Kollam, wildlife in Thekaddy, beach in Kovalam, Payyambaram, Cherai Sea-facing Tellichery Fort, historic Thalaserry or Telicherry, ancient St. Angelo's Fort, Fort Kochi, Wagamon are some of the key attractions that Kerala offers.
Kerala Tourism has been aggressively promoting the northern region of Kerala, which has immense unexplored tourism potential. The objective is to promote pristine Northern destinations such as Wayanad, Kannur, Kozhikode, Thrissur, Malappuram and Palakkad, while widening the canvas and including new destinations. With the aim to increase the geographical spread of tourist arrivals to the state, Kerala Tourism has planned to promote its Malabar region aggressively. Moreover, there are plans to develop theme parks, light and sound shows at Bekal and Kannur and musical fountain in various picturesque districts of Kerala. In addition, the state owns the privilege to have rich historical and cultural heritage.
Could you please enlighten us with some more details about the initiatives being taken under 'Tourism Vision 2025'?
Kerala Tourism aims to promote the state in a responsible manner globally. The primary aim of 'Tourism Vision 2025' is to serve as a guiding force and give a clear vision for enhancing the tourism sector. Kerala Tourism has been targeting to double the foreign tourist arrivals and increase domestic tourist arrivals by 50%, by 2021. Owing to the vast and unique geographical spread and rich, historical and cultural heritage, the Tourism Department is optimistic to accelerate the growth of the tourism sector.
While generating employment, earning revenue and foreign exchange, enhancing environment, preserving culture and tradition, Kerala Tourism has been witnessing perennial growth, facilitating overall development across the state. The Department of Tourism has been also focusing on implementing the master plan for the Responsible Tourism Mission across Kerala. Significantly, the United Nations World Tourism Organisation has described Responsible Tourism program as a model for other destinations to replicate.
The Government of Kerala had allotted Rs 4.5 crore to the Department of Tourism for fiscal 2017-18 to take Responsible Tourism initiatives ahead. Kerala Tourism has committed to the concept of 'Responsible Tourism' wherein the local community is benefitted by tourism with a sustained effort on environment conservation. The project has succeeded in creating dedicated and committed entrepreneurs and is expected to create 1.5 lakh jobs in future.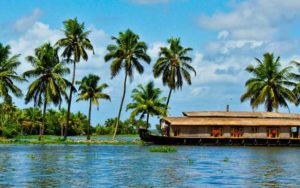 Kerala is also known globally for its huge potential in wellness and are being undertaken considering State's healthcare resources?
Kerala has a high brand recall as a wellness tourism destination coupled with a rich legacy in Ayurveda, allopathy, naturopathy, yoga and other alternative medicine branches. The State has huge potential in Wellness Tourism and has been emerging as the most sought-after destination for low-cost but quality healthcare. According to the Department, the overseas travelers visiting the state for medical and wellness purposes made up 6.3 per cent of the total number of foreigners arriving in the state.
The state offers various Governmentauthorised Ayurveda and wellness centers to provide all sorts of facilities for physical and mental rejuvenation. The much-awaited tourist spot – Jatayu Earth's Center has a separate Wellness Center, named as 'Sidha Cave Healing Center', which offers various facilities to entice medical tourists. Moreover, the state has numerous homestays, which provide village and real travelling experiences to the travelers.
What about the initiatives for boosting the State tourism?
Kerala Tourism has been working towards promoting cruise tourism across the state in order to woo maximum number of tourists to the state. Recently launched Malabar river cruise project aims to highlight the tranquil waterways of Northern Kerala and encourage tourist arrivals to lesser-known destinations of the state. With the functioning of the Kannur International Airport, the cruise project would attract travel and adventure enthusiasts to the state. Aimed at promoting cruise tourism, the project would showcase the tourism potential of 8 rivers – Mahe, Valapattanam, Kuppam, Perumba, Kavvayi, Anjarakandy, Tejaswini and Chandragiri rivers and the Lake Valiyaparamba.
Follow and connect with us on Facebook, Twitter, LinkedIn, Elets video