God's Own Country, known for its backwaters, coconut lagoons, Ayurveda and sea food, remains attracting million of domestic and foreign tourists every year. Boosting it further, the Kerala Tourism Department is exploring IT solutions to the fullest. The State's tourism web portal is one of the most visited websites in India. In a tête-à-tête with Vishwas Dass of Elets News Network (ENN), Tourism Director, PI Sheik Pareeth unfolds numerous initiatives undertaken by his Department to give an unforgettable experience to tourists
We are also contemplating to unveil mobile app of Kerala Tourism through which people can book their destinations along with the flights. A lot of work is being done to develop a mobile app which offers a variety of solutions to tourists coming from within and outside the country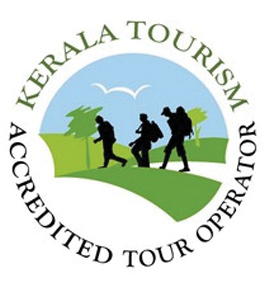 What kind of element sets Kerala Tourism apart from other states? How have you exploited IT in the Tourism Department?
Kerala is known to be one of the most sought-after tourism destinations not only in India but across the world. According to latest statistics, around 12 million domestic and one million foreign tourists visit Kerala every year which is increasing at the rate of around 10 per cent annually, which is a massive rate of growth.
Kerala is a unique destination and has every- thing, be it lush green fields, beaches, backwaters, forest and waterfalls, among others. The State has got a perfect blend of natural beauty and infrastructure that attract tourists globally be the beach retreat of Kovalam, the backwaters of Kumarakom, the hills of Kumily or the forests of Wayanad. We have exploited IT in such a way that it has made Kerala tourism's website one of the most visited websites in the country which is commendable. It is because of our sincere efforts, we won accolade from the Government of India last year. Our department has a very good plat- form for showcasing our tourism destinations on the web portal. The extensive use of IT tools to promote Kerala Tourism has helped to woo the international travellers in a big way.
As an instance, we have put up boards at hundreds of tourism sites displaying QR codes which can be scanned by tourists' smart phones to get the information about nearest police stations, hospitals, hotels, ATMs, medical stores and restaurants among others. This kind of initiative has definitely given us an edge over other states. We also organise dozens of con- tests throughout the year and encourage bloggers to write about Kerala tourism. There is a lot of con- tent available on the Internet about Kerala tourism which attracts tourists. The most renowned travel bloggers are being given free stay of a few days in Kerala to write blogs for our website.
Apart from this, department is also making small video documentaries for our website to attract more visitors. Recently, a signature film on Kerala Tourism has got 1.5 million hits in three days which shows tremendous tourism potential of the state.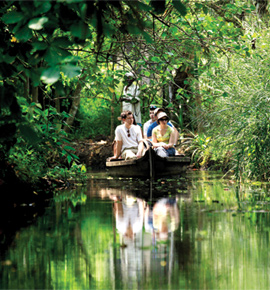 The tourism industry is getting around Rs. 26,000 crore per year, which is around eight to nine per cent of the State's gross domestic product (GDP) which is a whopping sum of money. Kerala is famous for its house boats and backwaters which are linked with the tourism website so that tourists can book them without being harassed by touts. Importantly, some of the airlines like Jet Airways, Etihad Airways and Air Arabia have joined hands with the Kerala Tour- ism department to offer low fares and affordable tourism packages to passengers visiting Kerala. Despite having three international airports, Kerala is yet to have better air connectivity with the northern parts of the country. The State government is making efforts to connect Kerala with Delhi, Agra, Jaipur as a golden triangle. We also want to connect Kerala with Singapore, Mali and Colombo to give a boost to tourist influx.
The Government is making efforts to connect Kerala with Delhi, Agra, Jaipur as a golden triangle. We also want to connect Kerala with Singapore, Mali and Colombo to give a boost to tourist influx
Are you offering any incentives to film makers to attract them to Kerala for shooting films?
The government is making concerted efforts to form a single window system in the tourism department to grant permissions for film makers and to encourage them and reduce hassles in seeking clearances from multi agencies. Once it is done, film makers not only from India but also from abroad would not have to face trouble to shoot their films at the exotic locations in Kerala. It will ultimately help the tourism industry to grow with unprecedented speed. There is no denying that the current film makers have to face trouble in getting requisite clearances from many departments but it would be a thing of past when the single window system kicks off.
What is your biggest priority at present to further strengthen the tourism industry?
Kerala is the land of authentic ayurveda, where it practiced and followed on huge scale. We want to tap this sector to woo tourists. A lot of people from Germany and Europe come to Kerala to experience Ayurveda. This is an era of IT-enabled solutions to every problem. So, every- body is relying on IT initiatives to get the things done in a simple and easier way. The department is thinking of starting a new sea cruise between Sri Lanka and Mali and Kerala to improve connectivity. Kerala is known for its cuisines, culture, exotic locations and tremendous weather conditions. Kerala was literally an unknown entity in the tourism map before two-and-a-half decades. Serene backwaters and Ayurveda helped to bring out Kerala as a stand-alone destination among others in India.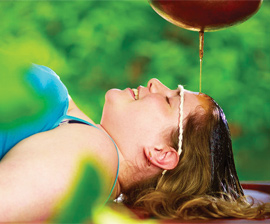 What are the key efforts made by the government to promote Kerala Tourism globally?
What is your biggest priority at present to further strengthen the tourism industry? We are conducting more than 20 road shows in different parts of the world every year and over 30 in the country aggressively. One of the challenges is inter-state connectivity. Kerala needs to be well connected with north-eastern states, Rajasthan, Madhya Pradesh, Gujarat and other states. Kerala tourism, as a creative approach, sets us apart from other states. We are also contemplating to unveil mobile app of Kerala Tourism through which people can book their destinations along with the flights. A lot of work is being done to develop a mobile app which offers a variety of solutions to tourists coming within and outside the country.
Follow and connect with us on Facebook, Twitter, LinkedIn, Elets video