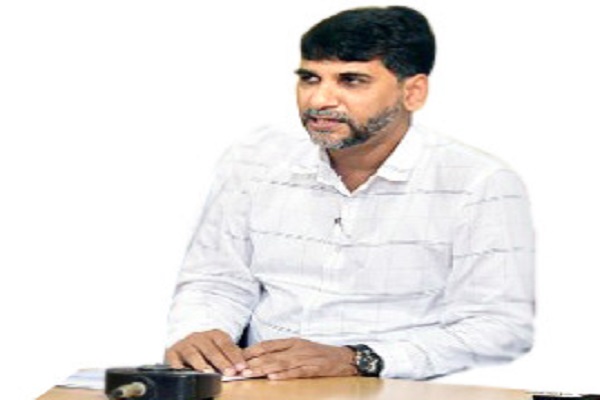 Smart cities have been at the forefront of the COVID crisis and aided the civic authorities in curbing the pandemic. Discussing how the Mangaluru smart city dealt with the crisis, Mohammad Nazeer, Managing Director, Mangaluru Smart City Limited joined a webinar organised by Elets Technomedia.
Mangaluru Smart City's Approach
Mr. Nazeer said, "Mangaluru has all the four types of transport – roadways, railways, airways and waterways. And, the district administration had the task of collecting data from all the areas of travel like bus stands, railway stations, airports and ports. Moreover, the duties include identifying crisis, making arrangements for isolating and quarantining people needed and more."
"As we are a bordering city with Kerala there is a big flow of people from Kerala travelling to the Middle East and both Kerala and both are hot spots. We also have a good number of students, migrant workers and corporate workforce", he added. 
The Integrated Command and Control Centre (ICCC) is an initiative under the smart cities mission to collect data, integrate services and active monitoring and surveillance. The ICCC is being used as COVID war room. Data is being actively recorded from various sources, helpline services are being monitored, citizen grievances are being taken care o and more such services are being delivered. We also have disaster management and emergency response system. Also, we are providing e-paases for people who required to move out during the lockdown. Moreover, GIS mapping of quarantine areas is actively done, he added.
Challenges
The major challenge, on the whole, Mr. Nazeer said, "The challenge is to take appropriate measures and contain the COVID positive cases."
Also Read: Karnataka Smart City projects on the right track
In addition, Mr. Nazerr said, "We were asked to set up a 37 bed ICU in four weeks time. It was challenging but we did developed the hospital in 21 days. It comprises of clean corridors, all state of the art medical facility required, electricity power backup, medical gas systems, etc."
Moreover, "We have had a lot of challenges in terms of smart city and urban development. Major challenges that we faced were manpower mobilisation, procurement of material, transportation of construction material, shortage of funds for development and safety issues of labour", he added.
Preparations for Pandemic
"Our preparations included,  providing essential services to citizens remotely. We have the smart city project under implementation which helped us in during the test of time. The ICCC was turned into COVID war room that enabled the district administration to fight the COVID pandemic", Mr. Nazeer added.
"Also, preparations were made for monitoring people under quarantine and their GIS location is being tracked regularly. 
Adding onto preparations, Mr. Nazeer said, "We have to bring the migrant labourers back to get the work back on track. We need to be more vigilant and stringent about the health and safety of workers, and take all the preventive measures possible."