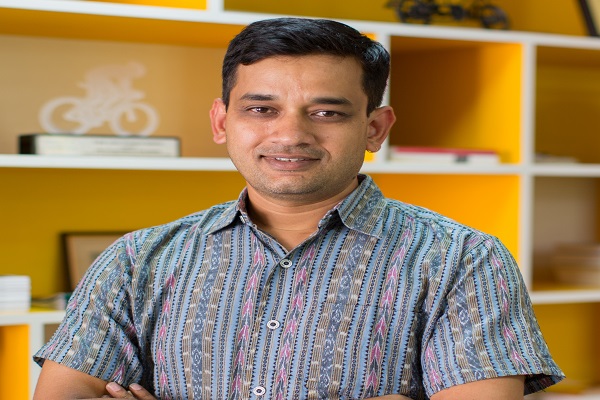 COVID-19 crisis has brough hard days on the transport sector but has also given opportunities to rethink and reimagine our transport system. Highlighting a few points on reimagining transport systems in Indian cities, Amit Bhatt, Executive Director, Integrated Transport, WRI, India joined a webinar organised by Elets Technomedia.
Impact of COVID on Transport Sector
Stating the impact of COVID, Mr, Bhatt said, "Maximum impact of COVID is seen on the transportation sector. About 85 percent of all the passenger demands are for road-based systems and in that, another 85 percent is through buses." There is a fear of contamination among people, he added.
Adding on the fear, Mr. Bhatt said, "One it has led to the lockdown across the country and because of this, the demand for shared transport has fallen significantly. And, the public transport sector alone is going to lose somewhere around Rs 1.5 lakh crore due to no or low ridership." 
Learnings from Pandemic
On learnings, he said, "Firstly, we have to remember that health facilities are of prime importance. Resilience is much more needed in the transport space. Currently, our cities are designed in a way that more and more cars will be running so we design wider roads. But as the private vehicles are a minority on roads there is a need to reimagine transport in the cities."
Also Read: Transport & Planning Need To Focus On Resilience : Sudhir Singh Chauhan
Elaborating on reimagining aspect Mr. Bhatt said, "For this, we need to focus on five aspects – First is shared transport. There is a need that we focus on shared mobility. We need to rely on walking, cycling and shared transport. Secondly, we have to operate our services with care. One way with which we can improve social distancing is by increasing the frequency of buses or metros. Thirdly we have to improve. Citing an example of Mumbai he said, the city transport a massive number of people with suburban rail system which is not the way to transport people. So there is a need for improvement. Fourth is support. We have to support the public transport system. And, the fifth is Communication. If cities can develop something like SOPs for COVID labelling programme or any certificate stating that they follow certain measures to regain the trust of people. I think such measures can help bring back the transport systems on track."
"In the end I would say, public transport, cycling, walking are the key to our cities. If we look at Indian cities, they are designed for shared and community living. And, we need to focus on bringing sustainability in cities", he concluded.