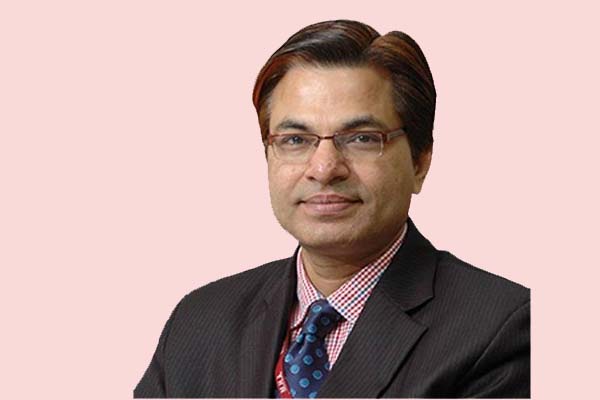 COVID-19 crisis has been a hard blow on the economies worldwide. Focusing on the Indian economic slump, micro, small and medium enterprises (MSMEs), startups, and other small businesses have suffered huge losses resulting in shutting down of many such businesses during the lockdowns. Although, the Government has announced various schemes, relief packages, waivers and more but certainly, the course of events amidst the lockdowns has brought in light the under-preparedness of small businesses to sail through such crisis, especially considering lack of apt technology. However, Tamil Nadu has taken some major steps to support startups and other small businesses in an effort to make them technology-driven enabling them to function remotely. Talking on such initiatives by the State and how Tamil Nadu has been working on the ease of doing business, Dr Rajendra Kumar, IAS, Principal Secretary, MSME Department and Director, Entrepreneurship Development and Innovation Institute – Tamil Nadu, Government of Tamil Nadu addresses a webinar organised by Elets Technomedia.
Dr Kumar commenced his address by highlighting the current scenario saying, "Currently we are passing through a difficult situation professionally, socially, economically, and at every level." A profound change can be seen due to the impact of COVID on people's personal and professional lives, he added.

Talking on the theme of the webinar he said, "The impact of lockdowns due to the COVID outbreak has been severe on the businesses. However, due to the relaxations, we see a little business has started coming in. We see MSMEs have been very adversely affected as they do not have a lot of resources, money and support to sustain through such crisis." Although the pandemic has adversely affected businesses worldwide it has also opened up a lot of opportunities in the times to come, he mentioned.
Opportunities for growth amidst COVID crisis
Addressing the growth opportunities amidst the COVID crisis, Dr Kumar told that many countries are moving their supply chains and production units from countries like China which poses as a great opportunity for India to take over the market.
"India would be a major beneficiary of this shift in supply chains and production lines and this provides the MSMEs with a huge opportunity to return in the game. Firms coming out of China will take India as a benefitting resort and the states need to be prepared to take in such investments and utilise the opportunity optimally. This will also require the government to make MSMEs more competitive and enable them to have a position in the global market", said Dr Kumar.
Dr Kumar mentioned three-step preparation for the MSMEs and other private and government businesses to be able to take the opportunity. Firstly, the government and private players need to become competitive and show the capacity to be at the forefront of technology and prepared to take advantage.
"Secondly, there is a need to modernize the systems, supply chains, and processes as we are not ready yet but we need to look at the opportunity in new technologies and update our systems and processes bringing them at par with Industry 4.0 concept. Thirdly, we need to have better-skilled workforce to have a qualitative addition so that we can make the best use of the opportunities from foreign investments", told Dr Kumar. He added, "We must see the longterm future of the economy which I feel is very bright and be prepared for it."
Speaking on the government's initiatives, Dr Kumar said, the Government has already announced a number of initiatives to support MSMEs. Also, RBI has announced for providing loans to MSMEs and also moratoriums regarding repayment of their existing loans and more. Such initiatives have helped the MSMEs but as the lockdown has extended and more support from the govt is expected, he added.
Tamil Nadu strengthening businesses
Describing Tamil Nadu's efforts to help businesses establish and flourish, Dr Kumar said, "In Tamil Nadu, we have been very supportive to the needs of MSMEs. We are meeting with them and making efforts to help them to the most extent as possible, especially during this time of crisis."
Adding on to the initiatives by the State, he said, "In my department, to ease the pressure on MSMEs, in TN in 2018 we launched a single-window system which aimed at providing all the approvals online at one single portal based on a single composite online form. The entrepreneurs, businesses owners need to fill the form, submit the documents required in one go and wait for the approval which will be sent online in next 20-30 days." This removed the process of taking approvals from different departments in a traditional pen-paper manner which was tedious and time taking, Dr Kumar added.
"Now, this legally mandates the departments to give approvals to the entrepreneurs online. This was a major step taken under ease of doing business", he said.
"Moreover, we have different schemes in the State to offer subsidies to the MSMEs for various projects like on power tariff, bank loans, and more. For all this, we have moved online and we did this in 2019. So, in today's time, the entrepreneurs can sit at home and avail benefits provided by the Government", told Dr Kumar.
Speaking on technology aspects, Dr Kumar said, "We are providing support to all businesses remotely, as we had used technology to strengthen our systems and make them enable enough to minimise physical human intervention."
Further, he said, "Last year, in January, we had Global Investors Summit and MSMEs were able to attract more investments as compared to previous years and technology has played a major role in making them able to do it."
Elaborating on the support extended from the authorities to strengthen startup and business culture, Dr Kumar said, "We brought Business Act in 2018 in Tamil Nadu and in that, first of all, we re-engineered all the process in all the departments especially in terms of giving approvals. All the processes have been simplified and powered by advanced technology to reduce time, energy, and improve accuracy and productivity."
He further added, "We are the only one in India to run Innovation Voucher Programme (IVP) which is run in big countries like the US, UK. Under this, we are providing grants and support to innovative ideas and products. We also help them to bring their products to market and following that, they are also eligible for further grants through our other schemes for growing their businesses."
Also Read: Dr Rajendra Kumar to take charge as Additional Secretary, MeitY
Dr Kumar, wrapping his address, concluded by saying, "As a State, Tamil Nadu is fully geared up to welcome investments from abroad."