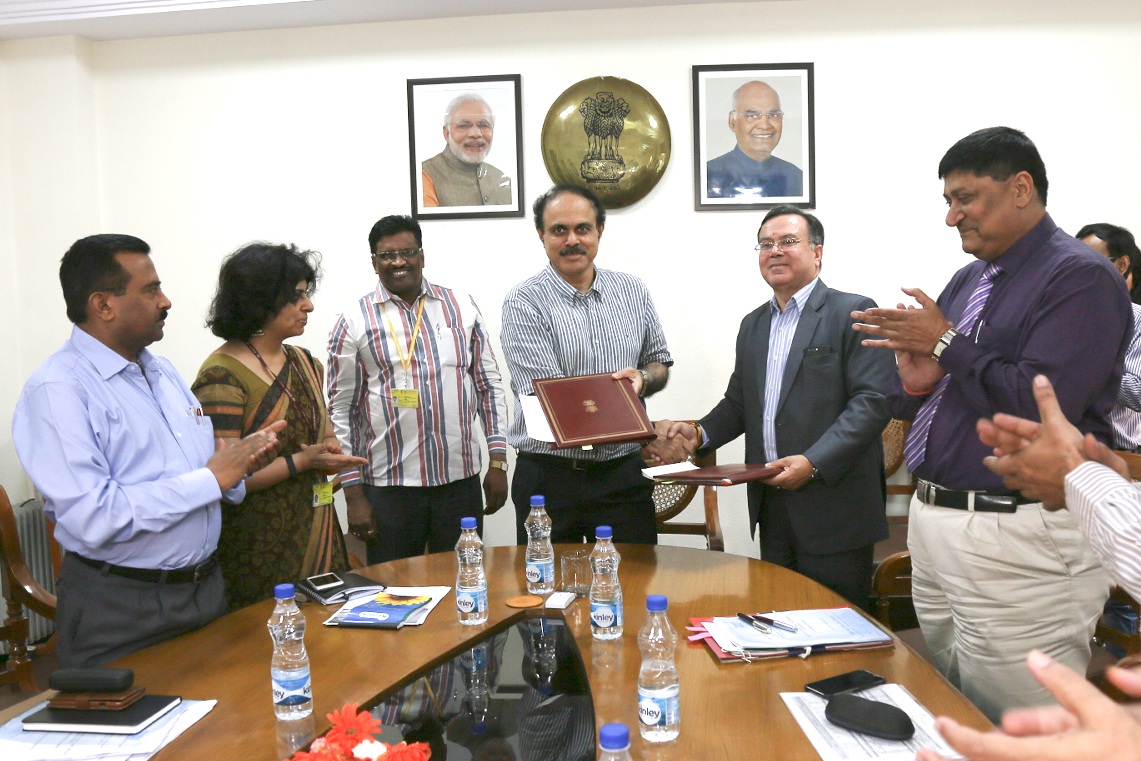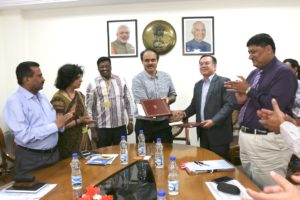 The National Small Industries Corporation Limited (NSIC) has signed a  Memorandum of Understanding (MoU) with the Ministry of Micro, Small and Medium Enterprises (MSMEs), whereby NSIC will provide its marketing, financial, technology and other support schemes for MSMEs in the country.

Signed by Ravindra Nath, Chairman and Managing Director, NSIC with Dr. A.K. Panda, Secretary, MSME, Government of India in the presence of  Alka Nangia Arora, Joint Secretary, MSME, Dr. P.G.S. Rao, Director (MSME), P Udayakumar, Director (P&M) NSIC and A K  Mittal, Director (Finance) NSIC.
The Corporation projects to increase its total business by 21.30 per cent from Rs 22,258 crore in the year 2017-18 to Rs 27,000 crore in the year 2018-19.
Under the scheme of National SC-ST Hub, being implemented by NSIC on behalf of the Ministry, NSIC's continued endeavour shall be to prepare SC/ST entrepreneurs avail enhanced benefits under public procurement for which NSIC undertakes to conduct special VDPs, engage with CPSEs, organise regional conclaves etc.

Dr. Arun Kumar  Panda, Secretary, MSME, while appreciating the performance of NSIC, urged the Corporation to create niche activities for itself. He also suggested that greater efforts be made to expand reach of NSIC so as to serve larger number of MSMEs.
Further,Ravindra Nath, CMD, NSIC also informed that special focus will be given to modernize its Technology centres so as to strengthen its vertical of training and testing Services for MSMEs.