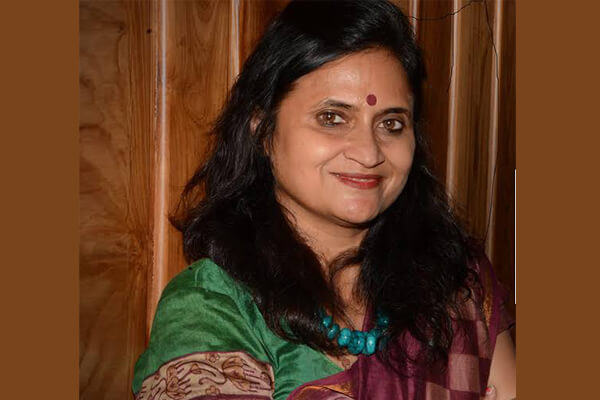 Corona has posed as a serious challenge for civic authorities. Though the response against the COVID menace by the Indian civic authorities have managed to keep India's position stable, a few cities have faced considerable losses. The national capital is one among those. However, due to effective initiatives taken by the civic bodies the situation is being controlled to an extent. It has been challenging for the civic bodies to track and trail the ones vulnerable to the infection or are infected and quarantine them and provide them with apt medical support for recovery and contain the virus. Talking on the measures taken in North Delhi, Dr Rashmi Singh, IAS, Additional Commissioner, North Delhi Municipal Corporation addressed a webinar organised by Elets Technomedia.
Effect of COVID on urban governance & challenges
Dr Rashmi started off with a note that "Adaptation is the key in times of COVID. And we need to think about different vulnerabilities as well." She highlighted that there is a need for people to adapt to the situation and gradually head back to normalcy to regain stability.
Addressing the core theme of the webinar, Dr Rashmi said, "We all were aware that we have to take risks in this crisis and fight on the ground with COVID-19 and somewhere we have to have that sense of duty and reliability." There are no numbered or limited challenges but health emergency is one challenge, there are socioeconomic challenges and more. "Considering challenges in the urban governance system, we probably need to play safe cards for livelihood security, the social security and the poorest of the poor", she added. Dr Rashmi mentioned that well being for all is one of the major challenges that ULBs are facing today.
Elaborating on the effect of COVID on urban governance, Dr Rashmi said, "I think in urban governance the dimension of the local economic development and social safety nets need to be taken care of." For this, one of the approaches is the work at the policy level wherein new programs, legislative frameworks, surveys, etc, can be reformed. Such schemes and steps can help the government in proper data keeping of the daily-wage workers and this makes the job easier when direct benefits have to be transferred to these workers in times of crisis, she added.
NDMC's response against COVID
When asked about the response by NDMC against COVID, Dr Rashmi said, "The most important factor required was teamwork at every level from Mayor to Commissioner to Deputy Commissioners to people across various departments."
The action was focused on a priority basis. On one hand, there were a few things which are essential and cannot be compromised like sanitisation, waste collection and disposal and more, she added. Speaking on the IT interventions considering remote working, Dr Rashmi said, "This crisis has taught us that work can be done effectively, productively using tech necessarily without going to the office." However, we need to work on digital literacy and accessibility both from the demand side and the supply side. Also, more tech measures need to be implemented and systems need to be upgraded and shifted to digital platforms."
"Also, a significant step was to catch stray cattle and dogs to maintain cleanliness. We used a number of vehicles for the cause. SDMC also helped by providing us with vehicles." Adding on the same she said, sterilisation drive and injecting rabies vaccines for the stray animals were also carried.
Speaking on the measures taken by the NDMC she said, "We have started various helpline services in the healthcare sector. We have also started helplines for our employees. There are helpline services for the delivery of essentials as well."
She further said that the focus must be on how much wealth we can create in terms of human wellbeing. Elaborating on human wellbeing, she mentioned the term 'Social Contract' from Brazil's model. Dr Rashmi said, "This is a two-way thing. The government is making efforts to bring in changes in social infra, healthcare services, emergency services and more for societal wellbeing. While the people, on the other hand, also have to come forward in terms of fulfilling their roles like mother need to go for regular checkups, cleanliness has to be taken care of, parents should ensure they take their children for polio drops, and so on."
Role of ULBs in ease of doing business
Speaking on the role of ULBs in ease of doing business, Dr Rashmi said, "Firstly, we need to build awareness generation about the existing facilities and provisions." Also, there is a need to look at the genuine issues that people are facing. One example could be I have placed things on my website but the one who is looking at it, if not digitally literate enough, will not be able to use any of the services I am providing. So there is a need to come up with a few different packages which can cater to different types of people, she added.
It is not possible that we can cover such a big diversity under one policy, so, various versions depending on the variability is required, said Dr Rashmi. Also, the vulnerabilities of small businesses must be focused on.
Talking on initiatives by NDMC she said, "We started a 'Mahila Canteen' in the secretariat. Earlier, it was hard to believe that these women can cater to such a huge workforce, but today they are successfully running their business. Also, now they have chains as well."
"Exciting news! Elets eGov is now on WhatsApp Channels 🚀 Subscribe today by clicking the link and stay updated with the latest insights!"
Click here!