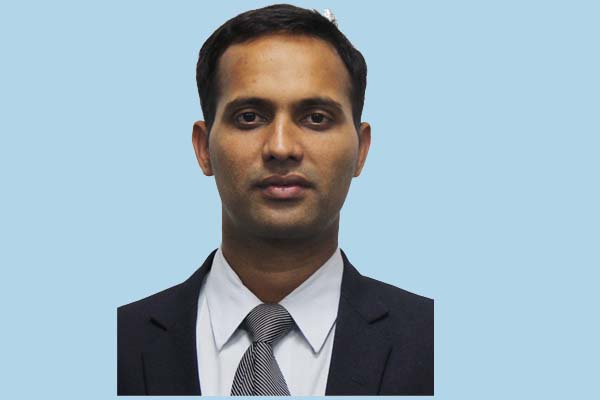 Countries worldwide are constantly brainstorming the solutions to COVID-19 pandemic and are strategizing effective moves to curb the menace. India, with its impactful implementation of effective strategies, is standing a step ahead and is gaining appreciations from across the globe for its exemplary response to the pandemic. However, it is to be considered that India should not rest on its laurels rather level up its preparedness as the pandemic has not yet left the nation. Also, some of the big metro cities like Mumbai, Ahmedabad, Bangalore including the national capital are major hotspots of the viral pandemic. Therefore, proactive and strict preventive measures are a must for these cities at least. The cities are the drivers of the Indian economy and with these getting affected, India's economy has already been hit hard by COVID.
Ahmedabad is one of these major cities and the worst part is that 10 wards of the 48 wards in Ahmedabad are containment zones. Therefore, to know more on how Ahmedabad civic authorities are fighting the viral pandemic, Elets Technomedia organised a webinar hosted by Dr Ravi Gupta, Founder and CEO, Elets Technomedia and invited Nitin Sangwan, Deputy Commissioner, AMC and CEO, Ahmedabad Smart City to address the city's plan to fight back.

How prepared is healthcare infra? 
Sangwan began by talking about the healthcare facilities in the city, "We increased our testing manifold. Through this move, we can also detect asymptomatic cases. We have 30 teams which are working on a daily basis and testing around 500-700 samples a day." Further, he said that a multipronged strategy is used for the house to house survey. In one day as many as one lakh houses have been covered. Medical checkups are being conducted by the officials and a database is prepared accordingly.
Adding on to the preparedness of medical facilities in Ahmedabad, he said, "We have more than 1000 bed-capacity hospitals with the state of the art facility. Moreover, we have nearly 2000 bed-capacity COVID-19 facility available." Apart from the facilities, the civic body jas recruited more doctors and nurses for further strengthening our healthcare services. This also ensures that the system is not much pressurised, he added.
Taking the discussion towards quarantine facilities and their upkeep, Sangwan said, "We have set up a mini library, a community radio and a few more such more facilities for people who are quarantined or are infected and staying in the COVID-19 centres."
Ensuring supply of essentials
Answering a question on the supply of vegetables, fruits and other essential commodities, Sangwan said, "We have been working on an app for aggregating grocery stores and also information about what all they are selling." Moreover, the civic body has collaborated with companies like Swiggy, Zomato for delivery purposes, he added.
Sangwan, in an effort to relieve people, said that the citizens need not worry about the food grains as the Ahmedabad Municipal Corporation (AMC) has enough food grains for sustenance. "Therefore, people do not have to spend extra money on storing more ration", he added.
Further addressing the issue of supply of the essential commodities, Sangwan highlighted that the civic body has also launched a helpline – 155303 for citizens to inform the authorities about their food requirements and needs which will further be delivered to them at their doorstep.
Concluding his address, Sangwan touched on a few aspects related to the use of technology in fighting the COVID-19 pandemic and said, "We are monitoring realtime lockdown with the help of Integrated Command and Control Centre (ICCC). We are using smart cameras, therefore, in case any movement detected, an alert is directly sent to the police for prompt. We have a record time of responding in one min against the lockdown violation." Further, addressing the safety of the officials working on the field and in offices, he added, "We also have a well placed backup plan in case any corporation official gets infected of COVID-19. There are provisions for financial assistance for their families, health cover and more."