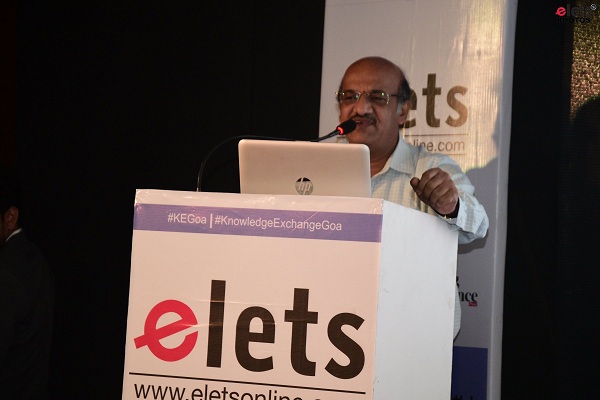 Presenting themselves physically before the pension disbursing authority is a great deal of inconvenience and difficulty for a lot of pensioners across India. But soon this challenge for the elders depending on their pensions for subsistence will be a thing of past in Telangana — thanks to an initiative by the Department of Meeseva that a new mobile app has been rolled out that authenticates the identity of pensioners in real-time through a selfie clicked on their smart phones from the comfort of their homes.
"We were looking for some kind of real time authentication of identity through mobile phone primarily using AI, Big Data, Machine Learning and Deep Learning. One very interesting application we have rolled out using these technologies is pensioners' life certificate through selfie that was launched in March 2019," said GT Venkateshwara Rao, Commissioner, Electronic Service Delivery and Meeseva, Information Technology, Government of Telangana.

Currently there are three methods employed for life certification of pensioners — one, where they have to physically present themselves before the pension disbursing officer and fill up a form to prove they are alive; two, where they have to go to a bank to fill up the form and submit it to the bank manager; and three, where they have to go to the Meeseva centre and give their fingerprint. In all the three cases the pensioner has to go out of the house and there are finger print mismatch issues as well.
"We were looking at revolutionising this process and do it differently compared to the way it was done, without compromising on the accuracy. When we looked at the things as they were, we found that there were basically two-factor authentication systems in place. The first one was card plus OTP and the second was the biometric-based system where you have to submit your Aadhaar number followed by biometrics, which is very authentic minus there are issues with children and elders due to fingerprint issues and it needs a hardware. The cost of the second system is high and there are certain restrictions owing to a recent court judgement," said Rao while speaking at the Knowledge Exchange Goa 2019.
Rao and his team came up with a brilliant idea — a system that uses demographics plus photo, which was again a two-factor authentication.
Also Read: Contactless Service Delivery System To Strengthen Governance: Explains GT Venkateshwar Rao
"In our research, we found that China uses a photo and video-based system for all such activities. Huge progress has been made in developing this kind of technology in the last few years. The positive side of this system is that it is highly scalable and very low cost. All you need is a smartphone, giving you the power of accessing the authentication service from anywhere and at anytime," he added.
However, the system offers some challenges of its own. For instance, the name of the pensioner can have many variations in terms of spellings, abbreviations, sequence, additions and deletions. Secondly, there could also be variations between the latest photograph shared using the new app and the one stored in the main database.
"The question was how to handle this first challenge and then the moment we share the photograph one can see from the slide that it is the same person's photograph at two different points in time because of age, image quality, etc. So, only if we could handle large variations in both demographic and photographs then only we could assure a success of very high percentage," Rao said.
Keeping these challenges in mind, the new app uses AI, Big Data, Machine Learning and Deep Learning technologies to deliver what is required of it. "The first is artificial intelligence-based liveness testing which tests whether the image is coming from a real person or from a photo or video. The second is the big data and entity-based demographic matching which handles all the variations. The third is a deep learning-based image comparison which compares two pictures and comes to a conclusion."
"These three technologies are procured from three different providers, which were very well proven in the private sector. All these three tests — whether the image is live for which AI-based liveness test is used, followed by demographic matching, which is followed by deep learning based image comparison — have to be completed sequentially and only after all the three test are done together you get the final certification," Rao explained to underline the soundness of the system.
Rao's team targets to cover all pensioners in the state in the next six months using this app. As of now, 623 pensioners have registered downloading the app on their smartphones on their own out of which 86 percent have gone through the process without any difficulty. "We are analysing the issues pertaining to name matching and photo matching in the remaining 14 percent of the pensioners who opted for the system. But we are confident that we will reach the target of 95 percent very quickly and then we will work further for its improvement."
The technology may find hundreds of other applications other than authenticating pensioners. "Though we have launched this app for pensioners in Telangana, it has the potential to have a huge impact in other applications as well. The biggest impact can be on our election process," said Rao.
"One of the biggest challenges in our elections is that there are multiple Elector's Photo identity Card (EPIC)and there is no systemic way to check duplicate cards. The current system is very frail and we strongly believe that using this technology of demographic and photo we can do two things — we can clean the entire 100 crore EPIC database once and also ensure that in future we have the certainty that if a person is holding an EPIC card anywhere in the country, he can never get another EPIC card issued," he said.
Another very interesting application is that in the current election process when a voter walks in the voter identification is totally manual, whereas in this technology all that one needs to do is look into the app which can then identify whether it is the same person or not, according to Rao.
Also Read: Telangana's e-governance measures are aimed towards easing lives of citizens: GT Venkateshwara Rao
"It can also entirely transform the manual identification of candidates during examinations. Likewise, it can be used at the temples and airports for security checks," he said.