AI itself is a vast and deep subject. AI has already paved its way in most of the industries. In the future, AI and big data will offer powerful tools to streamline business processes, get rid of legacy systems, simplify operations and expedite processes. AI will be the key enabler in innovating new products and understand the customers better to deliver the best. The future holds more disruption from AI, not less.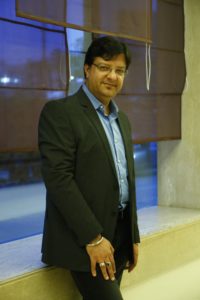 IoT is not a new thing. Soon, there will be thousands of devices connected from one individual, generating enormous amount of data. To leverage value out of that data is through AI tools.
Cloudification of storage
When I say, "storage cloudification", it typically means that we need to get the right type of storage for the specific job. In 2019, companies will start utilizing storage based on the purpose/requirements. We will witness that IaaS, storage and databases will become intelligent and rule the market.
Storage and the data it houses are the two main components of every business foundation. When we cloudify the storage it gives us the freedom of data – a valuable asset — being available, accurate, reusable and secure.
2018 was a year for enterprise mobility, as organizations continued leveraging new mobile technologies to boost productivity& improve employee experience, reduce costs, and protect data. With 5G implementation round the corner, businesses should start ramping up their systems for this to make the most out of it.
Software as a Service (SaaS) a key motion to drive cloud 2020
In the upcoming year, with SaaS, we will witness more and more companies adopting SaaS as it helps in legacy application migration to the cloud. Most of the companies will be turning to cutting-edge SaaS powerful tools. Why not? Their operations will no longer depend on legacy systems as most of the performance apps say 70-80% will be hosted and maneuvered in cloud. It will benefit the companies in terms of financial savings, productivity and of course it's easy to use.
(Views expressed in this article are of Rajesh Thadhani, Sales Director at Crayon Data)
Follow and connect with us on Facebook, Twitter, LinkedIn, Elets video