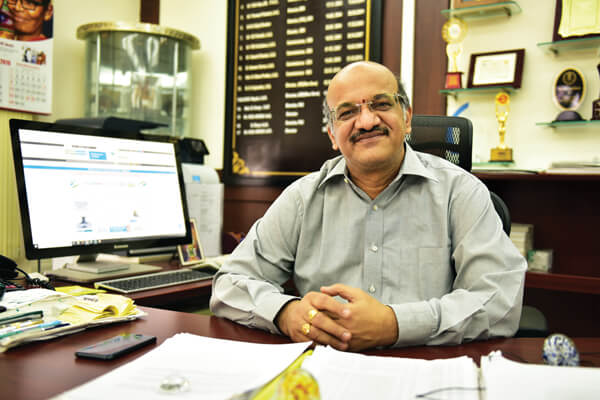 Telangana wants to focus on m-Governance which is one level ahead of e-Governance, for even better service to the citizens. Therefore, as a part of this, we have launched 'T App Folio' our m- Governance mobile platform. The usage is slowly increasing and daily transactions through this Governance platform are in the range of 10,000 transactions a day, says GT Venkateshwara Rao, Commissioner (Electronic Service Delivery), Special Commissioner (e-Governance) and MD, Telangana State Technology Services, IT Department, Government of Telangana in an exclusive interview with Sudheer Goutham of Elets News Network (ENN).
Tell us about your latest initiative for the citizens of Telangana?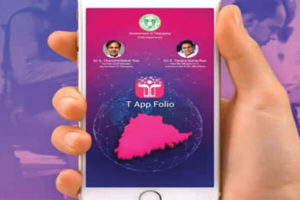 We have taken several initiatives in using emerging technologies for better service to the citizens of Telangana. One such initiative is for the pensioners. The pensioners of both State, as well as Central Government, have to file Annual Life Certificate every and the current method is the subsidiary method in which they have to go to a bank or Mee-Seva centre to do a BioMetric attendance. To ease this process for them, we have come out with this solution wherein they can file Annual Life Certificate by uploading a selfie through a smart phone. For this we have used three different technologies – Artificial Intelligence (AI) based liveness detection, Big Data and Machine Learning demographic and Deep Learning based image comparison. Using a combination of three emerging technologies is unique and first of its kind in the country. Even globally there are very few examples of this nature. This has created interest in some states and some central Government departments.
How many lives you have touched with this newest Technology?
The Pensioners' Life Certificate through selfie, is useful for about 2,70,000 pensioners of Telangana, who can submit Life Certificate by just clicking a selfie within the comfort of his/her home. As of now, about 32,000 pensioners have used this. We believe that given its convenience more and more pensioners will use this solution.
Also Read: Telangana Supports & Sustains the Nature
Tell us about the other m-Governance and e-Governance initiatives and the vision ahead.
The first example is T App folio which was explained earlier. This kind of complete end to end m governance platform is not there in the entire country.
Another inactive is T- Wallet which is a Digital wallet. In the last two-and-ahalf years, almost Rs 6,000 crore amount of transaction has been done through this T-wallet app.
Heading towards the real digital revolution, what are the challenges you are facing and what are the steps are you taking to overcome from them?
There are always challenges, particularly when we implement new technologies. However, the positive side of our state is the leadership. Our honourable IT Minister is extremely proactive to try new things and likewise, the Principal Secretary of IT is always open to new ideas and the objective is to serve the citizens well. Budget is a challenge and I think we will overcome them in a gradual manner and with the collaborative approach with different departments.
Also Read: Contactless Service Delivery System To Strengthen Governance: Explains GT Venkateshwar Rao
Throw some light on 'T App Folio' how it covers the digital Initiatives of Telangana Government.
Three years back, the Government had decided that it should move to m-Governance as today mobile is the way to go. T App Folio provides all the certificates. As of now, we have 200 plus services including the pensioner's life certificate which I have also mentioned earlier. And the idea is that we can add more than 100 services every year.
The overall idea is that we should move as many services as possible on to m-Governance 'T App Folio' so that the citizens have three options online, Mee Seva on assistance mode and those who are tech-savvy to explore on 'T App Folio'.
As of now, we are witnessing almost 10,000 transactions per day through the 'T App Folio' which is fairly a good number.