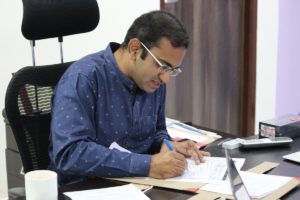 Considering citizens as the biggest stakeholders in governance, Greater Hyderabad Municipal Corporation is using technology to bring in transparency and efficiency to deliver various services, says Mohammad Musharraf Ali Faruqui, Additional Commissioner – Information Technology (IT), Waste to Energy, SDP-CPP (Special Project Director – Charminar Pedestrian Project), Greater Hyderabad Municipal Corporation (GHMC), in conversation with Rakesh Roy of Elets News Network (ENN).
How does technology help bring in transparency and efficiency in governance, especially in the context of your vision to create 'Brand Hyderabad'?
Technology, which brings in transparency and efficiency, is a very succinct description of today's modern approach to define the role of government. At GHMC, we use technology as the core of our administration services. Be it solid waste management, waste water treatment, sanitation and drinking water or public grievance, technology is the last link that will connect us to the next level. Technology will transform the way the government works and interacts with citizens. It is very important in a democracy that people work closely with governments to solve the existing problems mutually. As citizens are the biggest stakeholders in governance, citizen expectations and government delivery have to be on the same page with technology bridge the existing gaps.
Apprise us about the 'waste-toenergy' initiative taken up by you for the city?
Hyderabad is going to get its first wasteto- energy plant in May, 2019 at Bibinagar. It will be one-of-its-kind power plant in the country that will produce energy out of waste. The city produces around 5,000 metric tonnes of garbage every day and there is still scope of collecting more garbage through door-to-door collection method. The city has the potential of generating around 70-80 MW electricity on a daily basis through waste. GHMC is planning to generate around 100 MW electricity by installing more such power plants. The Bibinagar plant will generate around 12 MW electricity, while the second plant with the capacity of 19 MW will come up at Jawahar Nagar. GHMC is also planning to install two-three more power plants to achieve the target of generating 100 MW electricity using garbage in the next three years.
You have set an example for others by coming to office on bicycle. How do you plan to involve more people and officials of GHMC to participate in this initiative?
We, at GHMC, strongly believe in practicing what we preach. We also believe that citizens should be more responsible towards making the city better. Global cities like Hong Kong, Singapore and New York are role models for their citizen engagement practices. With this little initiative of using bicycle for transportation at least once a week, we can cut down the carbon footprint to a large extent. GHMC is making efforts to connect more and more people to this initiative so that Hyderabad can be made a world-class city. At GHMC, we are going to set up a stand for 20 bicycles with the help of Association of Hyderabad Bicycling Club.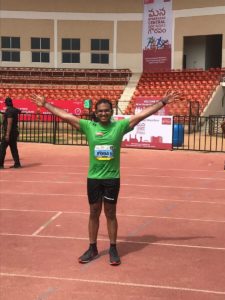 What are your plans to make Hyderabad a global city?
Hyderabad, which was established in 1591, has a very rich heritage and history. The city has all the ingredients of a global city. However, it lacks behind when it comes to branding and promotion. In order to create 'Brand Hyderabad', it is imperative to align more citizens to the vision, taking proactive approach in governance and leveraging technology to project the city and its vast culture in a big way.
What is the progress of Project Charminar and Musi River beautification?
Project Charminar was conceptualised in 1996, however, it could not be started for a long time. After the formation of Telangana state, much emphasis has been put on the project. In the last one year, we have been successfully pedestrianising the Charminar area. All the junctions in all four directions are now no-vehicle zones, and only vehicles of commuters and local citizens are being allowed in this area. We seek to give this area a world-class look, protect the monument for the future generation and promote tourism. Restoration work of Charminar and Pathargatti are underway. Makeover projects of Laad Bazaar and Makkah Masjid are in pipeline. As far as the market and hawkers around Charminar are concerned, we have come up with an innovative solution to shift them to a new hawker bridge on the Musi river. Once these projects are completed, the entire landscape of Charminar and its surrounding areas will be changed.
The Government of France is assisting us in designing a tramway around Charminar and the area of old city, including Musi. GHMC has drawn up plans to treat the water of Musi River with the help of technology. In the next few years, Charminar will be completely restored and Laad bazar will have a new façade. With a ring all around Charminar, it will be transformed into a walker's paradise. With the completion of these initiatives, Charminar would see a huge jump in number of tourists visiting it and would be considered one of the best tourist destinations of the country.
You have been interacting with a lot of youngsters through the Swacch Hyderabad programme. How has been their response?
We have been interacting with youngsters and students on various platforms through this programme and the response has been encouraging on every occasion. Hyderabad has a huge number of students pursuing different courses. We are aiming to involve at least 10 lakh students to actively participate with the government. As of now, we have registered around 2,000 students for the Swachh Hyderabad Internship Programme. We will come with more programmes to engage more people in different age groups.
What is your message for the citizens of the city?
Hyderabad is a world-class city. To make Hyderabad the most livable city in the world, we need more and more citizen participation, suggestions and feedbacks from all sections of the society. GHMC is working very hard to make service delivery easier for the citizens. We invite citizens to work mutually with us to make Hyderabad a word-class city in a true sense.
Follow and connect with us on Facebook, Twitter, LinkedIn, Elets video