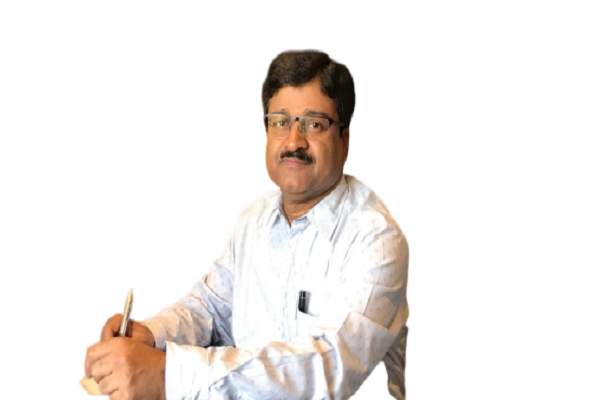 As smart city interventions played an important role ion enabling civic authorities to fight the COVID pandemic and keep the city safe. Throwing light on How Naya Raipur mitigated the Corona menace, Salil Rai Srivastav, Additional CEO, Naya Raipur Atal Nagar Vikas Pradhikaran joined a webinar organised by Elets Technomedia.
Initiatives Taken
Mr. Srivastav said, "We were monitoring the people's movement, vehicular movement, crowd gathering, streets, roads, social distancing, etc. Hence, ICT enablement has really helped us in this time…We have network controlled LED streetlight throughout the city."
Adding on he said, "We have been able to serve the people remotely through online portals where all the government services are made available. People need to visit any government office for payments, submission of documents, registering themselves for certain scheme or any other work. Also, we have a citizens grievance system. All emergency services were also monitored remotely."
Probable Solutions
Mr. Srivastav, citing probable solutions to various problems that occurred due to the COVID crisis said, "New solutions which I think should come up like AI-based thermal screening system for this we can use thermal camera and every individual's data will be recorded as well. Also, this can be useful at railway stations and bus stops where a large number of people are travelling."
Another solution can be – GIS-based Tracking and Mapping System. Using this people's movement can be tracked and lockdown norms can be monitored. Moreover, mapping of hotspots and quarantine areas can be of great help. Also, tracking of supply of essential goods, he added.
Besides that, Mr. Srivastav said, "Facial recognition and QR codes are the new normal for marking attendance in place of biometrics. Initially, there were issues for providing passes to people who want to move out during lockdown for some reason. So we worked on it and started issuing e-passes."
He added, mobile medical units and telemedicine can be of great help for people who are suffering from illnesses other than COVID. Similarly, virtual classrooms are one of the solutions for the continuation of education in remote manner. 
Preparations for Pandemic
Mr. Srivastav said, "In a situation like the COVID pandemic, the response starts from crisis management but extends to healthcare, law and order, supply chain, economic, impact and environment. Such situations help us to realise our preparedness and the loopholes where improvement is needed." A lot of changes needs to be done in planning and smart cities. However, all the technology or facilities present with the authorities have been optimally utilised to tackle the crisis, he added. 
Concluding his address, he said, "When we know that we have to live with the virus then it is important to know how. Hence, the solutions should be people-centric and people should know how to stay safe and live with the situation until any vaccine is out and the threat levels decline."