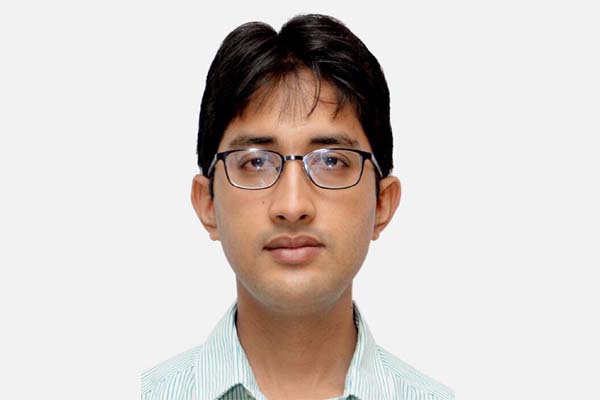 As the Centre, State Governments and the local bodies are gearing up to tackle the COVID crisis, technology has emerged as the driving force behind effective strategies to contain the viral pandemic. From providing contactless services to promoting social distancing and launching surveillance mechanisms, technology has enabled the governments to give a more effective response in fighting the pandemic remotely. Highlighting how Himachal is leveraging technology to surf through the COVID crisis, Rohan Chand Thakur, IAS, Director Information Technology, Government of Himachal Pradesh addressed a webinar organised by Elets Technomedia.
Thakur, addressing the core theme of the webinar said, "The state's IT department has come up with a number of applications, which were primarily aimed at promoting social distancing, providing contactless services & launching surveillance on COVID suspects."
COVID e-Pass was the first application which we have developed aimed at facilitating people's movement outside their houses. So far, we have issued around 7.5 lakh e-Passes through this application, he added.
Adding on to the tech interventions in the state, he said, "Then we developed another application called 'CoronaMukt Himachal', which was developed to put those people under surveillance who were supposed to be under quarantine. The app was instrumental in monitoring the movements of approx. seventeen thousand people and this number is likely to go up further."
 In addition, he said, on the administrative side, the authorities have developed a centralized repository for government notifications. They have come up with regulations and various ways & means to control fake news. Also, a fake news monitoring mechanism has been developed wherein any person can report instances of fake news. The State Government has notified a 'Fake news monitoring unit' which will subsequently adjudicate on it. Similarly, a reporting system has also been developed for the health department to monitor their inventories, ventilators, masks, and manage their quarantine facilities. Then a robust reporting mechanism was developed for the police department right from the thana level to their top brass. All these tools are integrated into a common portal and can be accessed easily.
Speaking on the issue of migrant labourers, Thakur said, "After 29 April, the problem of interstate migration cropped up. We put in place a robust system whereby we not only built a database of Himachali people struck in other states and other state residents stranded in Himachal Pradesh but also came up with a tool to communicate with them and ensure their smooth transit."
Elaborating on the migrant labourers he added, "We have started building a database of all the returnees wherein we capture their education qualifications, their skill sets, their preference of sectors,  etc. and this database will be later on shared with all the government departments, industries and other stakeholders so that these migrants can restart their employment locally once things normalize."  Apart from this, there is a centralized grievance redressal helpline 1100, where migrants and people in distress may call and register their grievances, he added.
IT Infrastructure and connectivity in Himachal
Himachal Pradesh is a hill state with issues of physical infrastructure and connectivity. 'However, "We have come up with some progressive decisions in recent years with regards to IT infrastructure and connectivity. The entire state is under a statewide area network. Almost 2500 government offices are under Local Area Network, which helps in bridging the gap between the headquarter and the field offices", said Thakur.
To encourage investments in communication infrastructure in remote areas, the state has come up with two policies viz. Mobile tower policy and Right of way policy. Right of way policy proposes a single-window clearance to investors within a stipulated time. VSAT installations have been done under the Bharat Net project in as many as 150  village panchayats of remote areas like Lahaul, Spiti, Kinnaur and Pangi. "As a part of our strategy to bridge the digital divide, besides government investments, we are also inviting some private players like Jio and Airtel to invest in the IT infra in the region under the PPP model", he added.
Development of end-to-end specific Apps to fight Corona
Answering a question on if any end-to-end system was specifically developed to tackle the pandemic, Thakur said, "I believe that any application which we develop should be able to cull out good data & good reports, be useful and easy to use for various stakeholders. COVID portal is one such platform where all these apps are integrated at one place".
Through the e-Pass App, dashboards have been set up in the offices of District Collectors (DC), and Superintendents of Police (SP) of various districts and even in the offices of the health department. Thus a DC or an SP knows exactly how many persons are travelling from which district or state and what the categorization of those districts are- Red, Orange or Green, based upon which they can further segregate the data and take informed decisions.
"We have data reports for traffic management and route planning, which can convey the exact count of vehicles entering or exiting the State and their points of entry and exit. Similarly, Police has an option to scan the QR code of the e-Pass of a person entering or exiting Himachal Pradesh. The information thus captured reflects in DC and SP's dashboard, who can then decide to put him under home or institutional quarantine. It is a good example of an end to end solution", Thakur said.
Similarly, 'the Corona Mukt Himachal' is another end-to-end app, through which an entry about a quarantined person is made by a health official,  then another health worker comes to his house and marks his location. If this person moves beyond 50 metres from these pre-fixed coordinates, alarms are thrown in the entire system.  "Thus these are examples of end to end solutions which move beyond mere development of the application to foreseeing the requirements of tomorrow in terms of data, analytics, reporting and ease of usage," he added.
Upskilling the workforce and employment opportunities 
Acknowledging the topic of skilling and employment opportunities, Thakur said, "We need to fine-tune policy in a way that it suits Himachal Pradesh's unique requirement. We have to be careful about our skilling plan which should match the job's requirement and the manner we go about executing the plan. "There are four parameters of an effective skilling plan viz. scientific selection, availability of good trainers, infrastructure and industrial linkages. Our experience of collaborating with private players, in the past, has not been very encouraging in terms of training and infrastructure, therefore the authority has tied up with specialized government institutions such as ITIs, IHMs, CDAC, ICAI etc." Thakur mentioned.
Elaborating on the skilling and employment theme, he said, "We need to change our focus on providing jobs which can address the aspirations of Himachali youth by identifying the right sectors and mapping them with the right candidates. We just can't be running courses free of cost and need to realize that setting targets merely in terms of numbers without any outcomes may lead us to nowhere."
The state has identified Tourism & Hospitality, IT and Financial Services sectors as the key sectors for all-round development of the state. Recognizing this, the State Government has approved setting up of Centres of Excellence for Tourism & Hospitality and IT sectors.
Himachal's progress in Jan Dhan-Adhar-Mobile (JAM) has been very impressive. Every family in the state has a bank account. The teledensity of Himachal Pradesh as per TRAI report of 2017 was 148%. The state ranks no. 3 in Adhaar enrolment with coverage of 102%. "Thus Himachal is very well poised to leverage technology to roll out any tech-based initiative which is based on any of these three elements of JAM trinity", Thakur mentioned.
According to him, Another priority area in the state is financial sector skilling. The better temperament, higher education qualification and a non-accented English of Himachali youth make them competitively placed for financial and call centre jobs. "Thus we have qualified manpower, which we need to link with the industry and at the same time equip them with industry's requirements in order to enhance their employability", he added.
Privacy issues
Talking on the privacy issue, Thakur mentioned that the state has been very sensitive to privacy issues. They were clear from day one that they would not go into active tracking of people's movement which was a policy decision taken at the highest level. Therefore, the monitoring was restricted to tracking only the COVID suspects who were put under institutional or home quarantine with an intention to ensure that they remain under quarantine lest they pose a danger to the larger society. "In terms of data collection, we restricted ourselves to collecting only basic information of a person such as his name, father's name and mobile number since most of our apps are mobile-based. Further, for contact tracing, Government has restricted itself to promoting 'Arogya Setu' on its portal, he added.
Difference between working in Corona times versus normal time
When asked to compare working in crisis times with that in normal times, Thakur said that the biggest difference of working in such crisis times is of meeting deadlines which are non-negotiable. "Today's task has to be completed today only despite all the hard constraints. Deadlines are sacrosanct and non-adherence may have far-reaching consequences.  Therefore there is no scope of postponing the task for the next day which we might do during normal times."
From the usage point of view, we have to ensure that the application which we develop are non-complicated and user friendly in order to effectively navigate the crisis. "Our guiding principle has been that the burden of producing the proofs should not lead to unnecessary harassment of the common man."
Lessons from COVID
Speaking on the learnings from the COVID-19 pandemic, Thakur said in the coming time 'Work from Home culture' will be the new normal for which requisite infrastructure will have to be given to employees. Going paperless in offices will be the need of the hour.   Doing meetings through video conferences rather than physical meetings has to be encouraged, which will also lead to saving on time and fuel, besides convenience. Also, there is a need to further promote online public services through Himachal Online or e-District, like issuance of caste certificate, domicile certificate etc.
On the internal front, given that IT is a very specialized and constantly evolving field, there is a need for regular upgradation of skill sets of the staff and vendors. "The need of the hour is that we will have to go for a massive training program once the crisis subsides. On the policy front, in the long run, I feel that the course curriculum of our students and IT graduates should reflect the need of the industry so that our graduates are more employable". He added.
Closing his address, Thakur concluded that Himachal is all set to adopt technological measures and go digital, as it not only the need of the hour but will also be a new normal for the times to come. Moreover, the government is focusing on improving employment status in the state and for that active skill enhancement programmes are being implemented. He concluded by saying that Himachal is well poised to leverage its IT infrastructure to provide efficient, transparent and seamless governance to its citizens.
"Exciting news! Elets eGov is now on WhatsApp Channels 🚀 Subscribe today by clicking the link and stay updated with the latest insights!"
Click here!