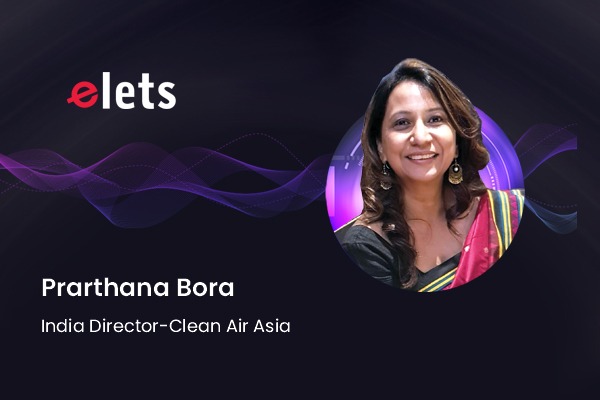 There are 7933 cities and towns in India. The urban population in the country is increasing at a steady rate with 31.6 per cent of the total population residing in urban areas. According to the World Urban Prospects 2018, the urban population will reach around 60 crores by 2030. It is also estimated that about half of the country's population will be urban by 2050, writes Prarthana Bora, India Director-Clean Air Asia.
Air pollution claimed approximately 54,000 lives in Delhi in 2020, according to a Greenpeace Southeast Asia analysis of the cost to the economy due to air pollution. Six Indian cities — Delhi, Mumbai, Bengaluru, Chennai, Hyderabad, and Lucknow — feature in the global analysis1. The same report states an estimated 25,000 avoidable deaths in Mumbai in 2020 have been attributed to air pollution. Bengaluru, Chennai, and Hyderabad estimated approximate 12,000, 11,000, and 11,000 avoidable deaths respectively due to pollution.
Our cities have multiple sources of air pollution. Reducing air pollution requires scientific research and data but it also requires efforts that go beyond the measurement of pollutants. Air pollution mitigation includes sectoral interventions drawn up based on scientific data that involves regulation, policy, and implementation. Vehicular emissions, crop burning, dust- particularly from construction sites, road dust from unpaved roads, growing energy needs that are often met with fossil fuels and poor waste management – all contribute towards the poor air quality. Air pollution mitigation needs strategic interventions at the source which means, clean energy, sustainable transport, waste management, sustainable agriculture and city planning all of which cannot succeed without an integrated approach to monitor, achieve and track reduced pollution levels. This is where the city plays a key role. This vastness in terms of a problem to be addressed and the multiple areas that intervention is required requires a "fulcrum" that drives this activity and what better could it be but a city that is much affected by poor air. The city becomes an important "nerve centre" to lead these coordination efforts.
SDGs 3, 11, and 13 have a direct reference to clean air and reducing air pollution. SDG 11 aims to "make cities and human settlements inclusive, safe, resilient, and sustainable." SDG target 11.6 prioritises reducing the negative environmental impacts of cities, including outdoor air pollution. SDG indicator 11.6.2 measures how much air quality (specifically, the annual mean levels of particulate matter) affects people living in urbanised areas.
Also Read: Non-Sewered Sanitation- Way to Achieve SDG 11.6

To achieve SDG target 11.6, cities will have to execute aggressive strategies and partner with rural areas to reduce air pollution across municipal divides. No doubt, therefore, that the National Clean Air Program (NCAP) announced in 2019 puts the city at the centre of the implementation of Clean Air Action Plans. The NCAP aims to address the air pollution of cities with a time-bound strategy. The goal is to achieve a 20-30 per cent reduction in the particulate matter (PM10) ambient concentrations by 2024 (2017 base year). The NCAP has to date identified 124 non-attainment cities based on National Ambient Monitoring Program (NAMP) stations' ambient PM10 breaching trends data. 132 cities have prepared plans with mitigation strategies for air pollution contributing sectors like transport, industries, municipal solid waste, and construction.
Achieving SDG 11.6 requires control strategies for each sector to mitigate air pollution emissions. For different air pollution sources, city clean air action plans prepared under the NCAP has identified various air pollution reduction and control strategies. Providing LPG to solid fuel user households, improving and increasing public transportation, improving MSW collection and disposal and electrification of mobility options are all efforts highlighted in clean air plans. However, most policies are based following a general assessment of air pollution sources and do not look at a sector specific emissions inventory of the city. To efficiently manage the air quality, India needs to develop city and micro level strategies (an ideal way would be to identify air pollution hot spots scientifically) with the proper understanding of local air pollution sources. It would allow policymakers to build air pollution mitigation measures with a specific focus.
Policy Framework for Clean Air Action
Many critical policies in India can contribute to the city achieving SDG 11.6. Prime Minister Ujjwala Yojna is an important policy that is designed for reducing outdoor and indoor air pollution. The Smart Cities Mission, Atal Mission for Rejuvenation of Urban Transformation (AMRUT), Swachh Bharat Mission, Pradhan Mantri Awas Yojana, National Urban Renewal Mission, National Electric Mobility Mission all focus on clean mobility, waste management and low emissions urban development. These policies encourage systems for the collection, transportation and disposal of solid waste.Following these, cities have started door to door waste collection and Waste to Energy initiatives. This is also aligned with the solid waste management rules 2016. The ClimateSmart Cities Assessment Framework that encourages smart cities to adopt environmentally sustainable projects is a unique programme that assesses cities with indicators of sustainability including air quality. Despite all these measures, air pollution levels remain high and Indian cities feature on the list of the world's top-most polluted cities. This gives us even more reason to look deeper into an approach that can integrate achieving SDGs with strategies we are adopting for clean air in cities.
Also Read: Safeguarding Children from Disasters & Achieving SDG 11.5
The Clean Air strategy defined in the NCAP is based on existing technologies and proven policies. Clean Air Action Plan implementation is expected to be achieved with a primary focus on the switch to clean energy in low emissions urban development which includes mobility, industry and urban planning interventions. The policy path is one where the energy sector will act and be instrumental in the improvement of air quality. Most city clean air action plans prepared under the NCAP have identified the sectors of transport, waste management, industry, households, construction, road dust and construction dust. Key areas for policy actions include setting an ambitious long-term air quality goal, assessment of pollution mitigation options, and a package of clean air interventions for multiple sectors to achieve the long-term goal, drawing on best available practices, direct emissions controls, regulation, and implementation.
The SDG Way
Achieving clean air with an SDGs strategy builds on the selected SDGs (not just SDG 11) and aims to provide a pathway that integrates three strongly associated but distinct policy objectives. Clean Air action is not restricted to SDG 11, it does not become the sole responsibility of the city but attempts to bring in achieving other SDGs as drivers for making targets for clean air accessible. For instance, SDG 7.1 which is to ensure that universal access to affordable, dependable, and modern energy services by 2030 can be a major driver to connect to Clean Air goals as can be SDG 3.9 that states the need to substantially reduce air pollution which causes deaths and illness. Furthermore, aligning clean air targets with climate goals like SDG 13 (to take effective action to combat climate change) can highlight the co- benefits approach which is yet to gain ground in cities and provide many opportunities for alignment, especially in the context of clean air and climate action at city level.
An integrated strategy that takes into consideration the SDG approach and one can be even slightly more ambitious to include other goals such as Goal 1 (poverty), Goal 9 (industry and infrastructure) and Goal 17 (partnerships), will be crucial for the achievement of objectives of clean air plans. SDG Action is interconnected and achieving one can help realise another. The idea of reaching energy access and climate goals can help comprehensive and faster clean energy transition for cities. Aligning SDGs can also support a better decision-making process. Addressing the air pollution problem will not just improve public health but also accelerate climate action and draw India closer to its developmental goals that support low emissions infrastructure for cities. A combination of SDGs that is highlighted with SDG 17 that focus on partnerships could be the key to achieving clean air action in Indian cities.
Also Read:  SDG 11.5 Reducing Disaster Risks & Saving Lives
The air pollution crisis requires partnerships that encourage innovative, collaborative solutions from various stakeholders. The SDGs can provide a global strategy for achieving clean air by integrating air goals in multiple SDGs which can be instrumental in air pollution reduction strategy. While a few goals mentioned here are in the context of clean air action implementation in Indian cities, other goals can be explored which will help in the process of achieving clean air having an indirect connection. For example, clean domestic energy can help improve gender related health issues. Clean air can support SDG 2 – No hunger by reducing the impact of air pollution on crops, especially food production. Institutions, governments, philanthropies, and members of the academe have been fighting the battle for clean air for decades; it is time to tap into the power of a multi-stakeholder framework to hurdle this challenge. The SDG way can be the answer for Indian cities.