The complexities of urban living and climate change have a proven circular relationship. The combined impact has increased the vulnerabilities of marginalised demographics including persons with disabilities, the elderly and children, writes Kanika Bansal, Project Associate, BASIIC (Building, Accessible, Safe and Inclusive Indian Cities). This article explores the need for universal access, participation and engagement and building capacities while developing resilience among vulnerable groups towards climate change.
The existing inequalities among urban ecosystems are further exaggerated due to the absence of an inclusive approach to climate mitigation and emergency response system. Inclusive strategies in the "Climate Change Action Plan" would both reduce the effects of climate change on the most vulnerable as well as ensure equal distribution of the benefits and burdens of climate action. The core steps of an "Inclusive" climate action plan will assess the needs of the marginalised groups, analyse related benefits and barriers to action for certain climate policies, and evaluate and monitor the progress for climate actions implemented.
The Intergovernmental Panel on Climate Change (IPCC) report titled 'Climate Change 2021: The Physical Science Basis' released in August 2021 indicates an increase in intensity and frequency of heatwaves and humid heat stress during the 21st century over South Asia. The predictive impacts of climate change in India, includes higher temperatures, extreme weather events, and higher climate variability (further compounded by the heat island effect).
Also Read:  Young Citizens & The City: Cities from Children's Perspective
As a result, there is an elevated risk of heat strokes, cardiovascular, neurological diseases, and stressrelated disorders and vector-borne diseases such as malaria and dengue fever. There has also been an increase in the frequency and intensity of cyclones, floods, landslides among other disasters. India has recently suffered a spate of flooding and landslide disasters in the high mountains of Uttarakhand and Himachal Pradesh. The Uttarakhand floods of 2013 due to cloud burst washed away millions of lives. The recent flash floods due to glacier breach on February 7, 2021, in Uttarakhand, triggered flash floods in the Rishiganga and Dhauliganga valleys,sweeping away the Rishiganga hydel project and National Thermal Power Corporation's (NTPC) Tapovan Vishnugad project, killing over 200 people.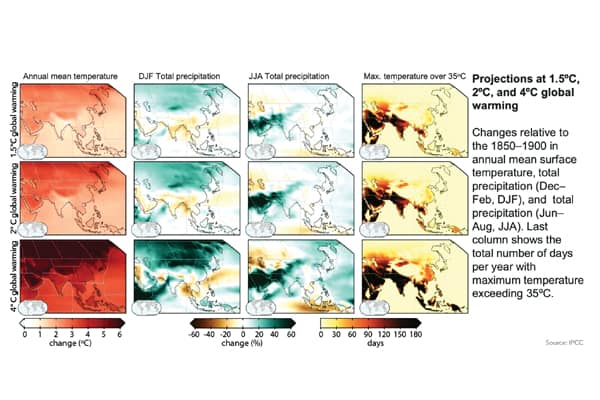 It is well established that climate change and its related disasters not only have a detrimental impact on the vulnerable groups and probably would increase in the number as well as the types of disabilities and conditions. The IPCC's impact report also clearly acknowledges that some groups are especially vulnerable to climate change. It states 'Impacts of climate change are like to be felt most acutely not only by the poor, but also by certain segments of the population, such as the elderly, the very young, the powerless, indigenous people, and recent immigrants, particularly if they are linguistically isolated, i.e. those most dependent on public support. Impacts will also differ according to gender.'
The recent study of the World Bank, exploring the social dimension of Climate Change highlights Climate change is deeply intertwined with global patterns of inequality. It indicates that climate change, in the absence of risk mitigation and adaptation, would seriously impact the marginalised demographics particularly including children, the elderly and persons with disabilities. Climate-related shocks and stresses have differential impacts on these groups according to their abilities and limitations, especially during the post-disaster recovery and reconstruction period. Another report prepared as part of United Nations's OHCHR's work on disability-inclusive climate action highlights "persons with disabilities are often among those most adversely affected in an emergency, sustaining disproportionately higher rates of morbidity and mortality, and are among those least able to access emergency support. Sudden-onset natural disasters and slow-onset events can seriously affect the access of persons with disabilities to food and nutrition, safe drinking water and sanitation, health-care services and medicines, education and training, adequate housing and access to decent work.
Disaster management and prevention strategies therefore must focus on the differential needs of and impacts on these vulnerable and excluded groups. Although there is an absence of direct strategies related to inclusive climate action in the global conventions, inclusive emergency response, and recovery has been an important aspect in the inclusive policy landscape. India also has issued a National Disaster Management Plan that recognises the need to provide special attention to persons with disabilities and the elderly in a post-disaster situation. International frameworks like the "Sendai Framework" establish the importance of universal design, disability-inclusive disaster preparedness and the availability of accessible technology and communications. The recent pandemic has further accentuated the need for inclusive emergency recovery and response systems.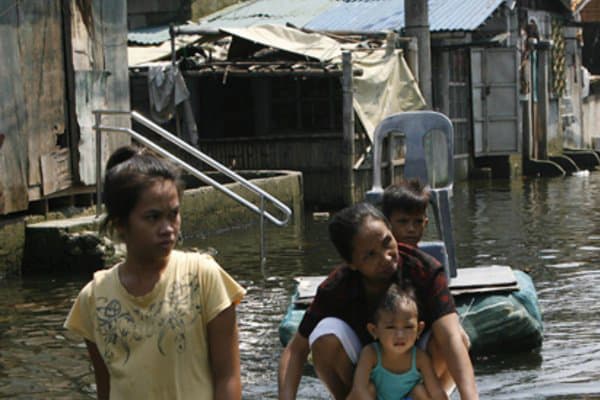 The United Nations Agenda 2030 for Sustainable Development recognises the importance of transforming societies through sustainable, resilient and inclusive paths, encompassed by the interlinked and universal Sustainable Development Goals (SDGs). Fostering resilience requires a holistic and integrated approach to the SDGs, catalysing spatial, social, economic inclusion addressing challenges of changing demographics and realising human rights and protections to all. It is well understood that resilience is a function of inclusive provisions and universal access when it comes to marginalised demographics. The degree of universal access and inclusiveness of provisions will determine the robustness of the climate resilience strategies for all. This can be achieved by injecting a "Groundup" strategy of accessibility, participation and capacity building. Inclusive and universally accessible evacuation plans, emergency shelters, and other emergency response infrastructure would build up the resiliency among the vulnerable groups. Their participation and engagement in the climate change policy formulation will ensure provisions emphasising their diverse needs and concerns.
Also Read: Rethinking public transport through the lens of universal accessibility
Empowering and building the capacities of these groups would be another important aspect to encourage community derived solutions and indigenous solutions for their special needs and concerns. Report prepared by CBM on "Disability and Climate change" also resonates with the idea to include the philosophy of "nothing about us with us" and Recognising vulnerability and capacity for adaption.
Through the BASIIC programme, the National Institute of Urban Affairs (NIUA) has been attempting to revise the guidelines and standards for universal accessibility of elements of the built environment and is encouraging the cities to adopt the same. The programme works towards enhancing the capacities of all stakeholders including the vulnerable groups and making them better prepared to address the challenges in a sustainable and inclusive way, as both a solution and a preventative approach to newer crises. It is envisioned that building accessible and inclusive designed cities and emergency recovery and response plans would be supportive in making resilient cities for all and ultimately translate the concept of 'leaving no one behind' into a reality.
Follow and connect with us on Facebook, Twitter, LinkedIn, Elets video